An Interview with Danny Bowes and Luke Morley of Thunder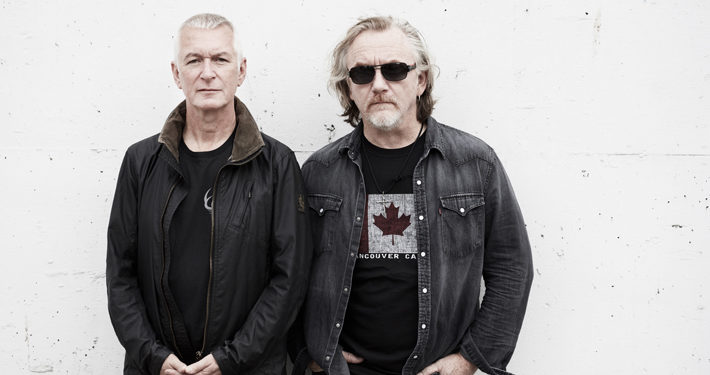 Rock outfit Thunder are back with an intimate, acoustic UK tour. Prior to their visit to Scarborough Spa in October, band members Danny and Luke talked comebacks, grunge and stamina…
The story of Thunder is really the story of singer Danny Bowes and guitarist Luke Morley. Friends since they were 11 years old, they have dedicated their lives into making Thunder one of the most successful British rock groups of all time.
"The 1990 Monsters of Rock festival at Castle Donington was the moment that crystallised it," Luke recalls. "80,000 people, we started the first song and all the hands went up. I was like, bloody hell! The hairs are going up the back of my neck even thinking about it now. That gig changed our lives. I've never been nervous on a stage since. Never."
This year sees the 30th anniversary of the release of the first Thunder album, Backstreet Symphony. Produced by Duran Duran guitarist Andy Taylor, it was an instant chart hit, yielding five Top 40 singles.
"One of the things Andy really did for us was what he called Attitude Adjustment," laughs Luke. "Don't turn it down. Turn it up. Don't drink one wine when you can have five. Louder! Harder! Faster! More girls! He'd kind of had his wings clipped in Duran. So he was like us, really up for it now."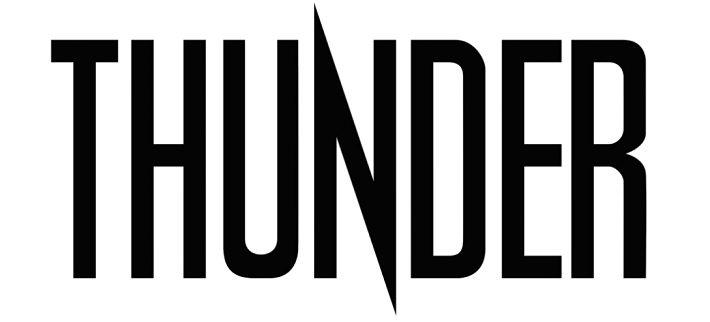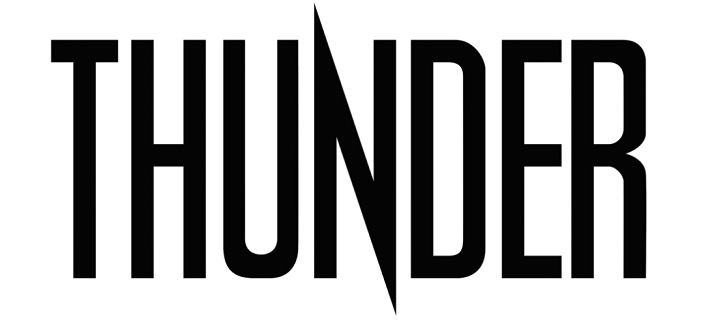 "No one has a divine right to be in a band forever"
When their second album, Laughing on Judgement Day, went straight into the UK charts at No. 2, Thunder looked set for global stardom. Wild man Guns N' Roses singer Axl Rose said Thunder was his favourite band and personally helped them get a record deal in America.
"They were great fun days," says Danny. "Touring with Aerosmith and Heart, then headlining our own shows all over Britain and Europe. We were all set to crack America when suddenly Nirvana and grunge changed everything."
Although Thunder shared the same blues-rock roots as grunge stars like Pearl Jam and Soundgarden: "We have always been more of a T-shirts and jeans group than the hair metal acts of the 80s," Luke points out – in America they were lumped in with suddenly out-of-fashion rock outfits like Bon Jovi and Def Leppard.
"It was hard to complain though as our British fans have always so loyal to us," says Danny.
A further string of hit records followed in the 90s. Then out of the blue the band broke up. Why?
"We'd been together for 10 years at that point and the music biz had changed. Records weren't selling as the Internet took over," Danny explains. "No one has a divine right to be in a band forever."
"It was a bit hamster in the wheel," says Luke. "We would go out every 18 months and do a tour, which would do well. But it felt like the doors were all closed when it came to our records. So we thought, okay, let's stop then."
"It's going to be completely different"
Danny and Luke both did various solo projects. But then the classic rock market began to bloom as several rock giants like Kiss, Black Sabbath, and Queen began to reform and when an offer came a few years later for Thunder to do likewise it was the start of a major comeback.
Danny: "I went to the band, said here's an offer, it's arenas, what do you want to do? Are you washing your hair or what? And they all said, great, let's do it."
They had a big comeback hit with 'I Love You More Than Rock N' Roll' and saw their 2015 album, Wonder Days, go Top 10.
"It was a great feeling," says Danny, "best of all though was that we felt it was probably our best album ever. It was like coming full circle."
That circle has been made complete in recent years with another Top Five album, Rip It Up, in 2017, and the release in September of their Greatest Hits, commemorating their 30th anniversary.
To mark the occasion, in October Danny and Luke undertake a 16-date UK tour titled 'Unplugged & Unscripted' – in which they will perform acoustic versions of some of Thunder's best-known songs and be interviewed onstage by the acclaimed music author and broadcaster Mick Wall.
"It's going to be completely different every night," Danny reveals. "A 90-minute show in two halves, with about half an hour's music and an hour's worth of chat. Plus answering whatever questions the audience want to ask. Followed by a meet-and-greet with the fans after the show."
Luke: "It's going to be great. Talking is not something we ever have a problem with. We're really looking forward to it. The nice thing is that a lot of the songs do work really well with just an acoustic guitar."
"And a vocal!" Danny laughs.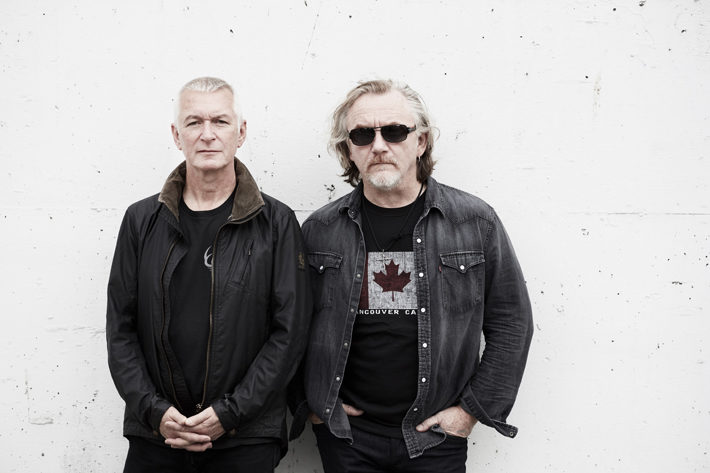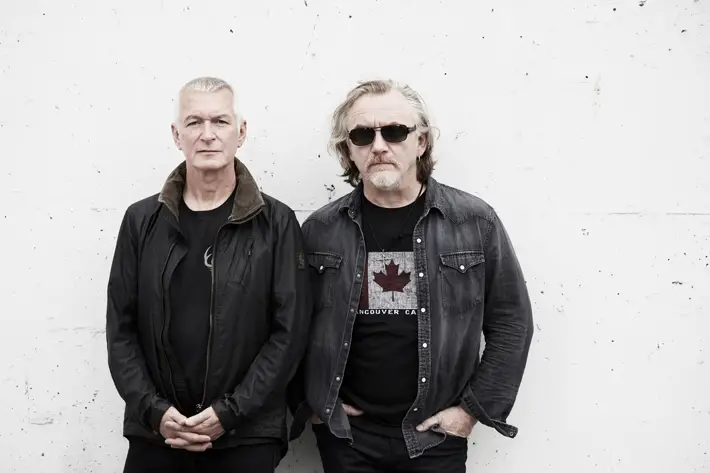 "Stamina isn't quite what it was"
Thunder were rabble-rousers in their youth, but with both Danny and Luke now in their late-fifties, what's life on the road like for them now?
Luke smiles: "Well, neither myself nor Danny has ever done a Class-A drug. The booze definitely, and the birds. I'm married now so not anymore. But back in the day, bloody hell! Yeah, course! That was the great thing about Thunder becoming successful. It was like, okay, I'm going to enjoy this for a while.
"These days, one's stamina isn't quite what it was, put it like that. But that's okay. Back in the day, we'd have three pints and a couple of whiskies before we went on stage, then carry on drinking while we were onstage. Then afterwards start drinking properly. Now the first beer doesn't touch my lips until we come off stage. It's the same for all of us. Nobody drinks before we go on."
As Danny points out, "With the march of time comes the realisation that if you continue to do things the way you did when you were young, you won't be able to do them for much longer. Also, I've got to the stage where I've started to find it just really dull, drinking. I got to the stage where I thought: I'm even boring myself. You do enjoy it more if you do it less often."
Are we still talking about drinking?
"I'm not sure," laughs Luke. "Are we?"
'Thunder: Unplugged and Unscripted: An Intimate Evening with Danny & Luke' is at The Spa Theatre, Scarborough Spa on Friday 25th October, 2019