A Brief History of Bradford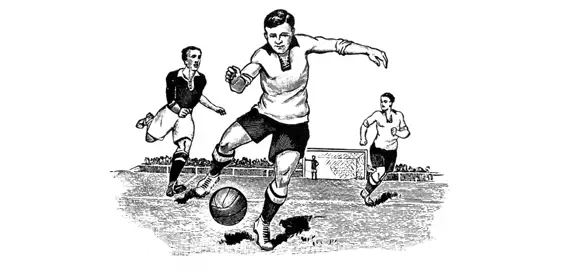 By Alan Hall
One of the problems that confronts me as the author of Bradford in 100 Dates is knowing what to leave out of the book. Should, for example, the superb opening to the 2014 Tour de France, Le Grand Depart, be in there? It was certainly a historic event, and the competing cyclists rode through several parts of Bradford, notably Haworth, Keighley and Ilkley. But it was essentially a Yorkshire event, rather than specifically a Bradford one. So it is not in the book.
And what about Bradford City's magnificent FA Cup run of early 2015? During which Premier League giants Chelsea and Sunderland are soundly beat? Too late! The book was already at the printers by that stage. But Bradford City's historic winning of the FA Cup in 1911 does, of course, feature in the book. As does Richard Dunn's valiant but failed attempt to defeat Mohammed Ali in 1976 for the world heavyweight boxing championship. Jim Fryatt is in there too. In 1964 he scored the fastest goal ever in a Football League match – just four seconds after kick-off. And there is a piece about the record-breaking crowd of at least 102,000 which turned up at Odsal Stadium in 1954 to see the Rugby League Challenge Cup replay.
"Multi-millionaire textile giants"
Turning to the darker side, there are references in Bradford in 100 Dates to a witchcraft trial in 1649. Unusually, the witch is not guilty. Also to various nefarious activities perpetrated by forgers and highwaymen in eighteenth-century Bradford. The arrest in 1981 of Bradford murderer Peter Sutcliffe, the so-called Yorkshire Ripper, is in the book. As is the tragic shooting of PC Sharon Beshenivsky in 2005. Other murders and other notorious Bradford murderers, such as Michael Sams, or Donald Neilson (the Black Panther), or Stephen Griffiths (the Crossbow Cannibal) do not feature in the book. Lest people might be left thinking that Bradford is the murder capital of the UK.
Anyway, it was neither sport nor crime which caused Bradford to flourish in the nineteenth century. It was commerce. Bradford grew from a run-of-the-mill market town in 1800 into an internationally-renowned city less than a century later. Immediately prior to 1914 Bradford was reckoned to be the most prosperous city in Europe. But of course its wealth was far from evenly spread. The multi-millionaire textile giants of the nineteenth century naturally feature in Bradford in 100 Dates. Samuel Cunliffe Lister is in there, as is Titus Salt who created Saltaire as a model township for his workers. Saltaire is now a UNESCO World Heritage site and has become a fashionable place to live. There are smart-phones, bushy beards and a penchant for organic food and craft beers that are almost obligatory these days.
"Troops deployed to quell the rioters"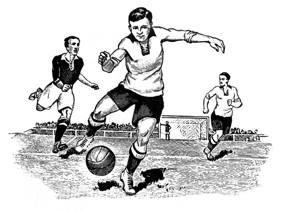 The few may have made millions in the nineteenth century, but for many people life in Bradford could be desperately hard. Inevitably this led to strikes and outbreaks of violent rioting. Several of these episodes feature in the book. In 1848, for example, there was a Chartist-inspired riot in the Manchester Road area. Bradford's newly-formed police force was ignominiously defeated by the rioters, and order could only be restored by a squadron of mounted dragoons. Something of a repeat performance took place in 1891 at the height of the bitter Manningham Mills strike.
Again, troops with fixed bayonets had to be deployed to quell the rioters. And in 1914, soon after the outbreak of the First World War, the Riot Act had to be read in Keighley, when a rampaging mob attacked German-owned shops and businesses. More recently, in 1955, large numbers of Teddy Boys fought with the police (and with each other) outside a dance hall in Bankfoot, and in 2001 a particularly serious riot took place in the Whetley Hill area of the city. This last one attracted world-wide attention and grave governmental concerns about issues of community cohesion.
"A remarkable and surprising place"
So is the history of Bradford really just a catalogue of riots and disturbances? Of course not. However, Bradford's growth was indeed so phenomenal and headlong in the nineteenth century that the place at times must have resembled a wild-west town undergoing a gold-rush. But out of upheaval and change can come great creativity, so featured in Bradford in 100 Dates are world-famous people of the arts, such as writer Emily Bronte, composer Frederick Delius and artist David Hockney. There are Nobel Prize winners, educational pioneers and social reformers in there too.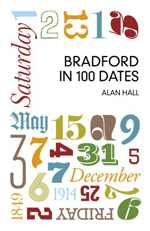 And in amongst them are descriptions of some quirky and bizarre episodes, like the Cottingley Fairies saga of 1920. Whereby two little girls hoodwinked such luminaries as Sir Arthur Conan Doyle into believing that they had taken some genuine photographs of fairies. Or there is the Farnley Wood Plot of 1663, in which several men from Bradford joined with others from Leeds in a hopelessly inept attempt to launch a revolution to unseat Charles II and turn England into a republic.
All in all, selecting just 100 dates can do little more than scratch the surface of Bradford's remarkable history. Nevertheless Bradford in 100 Dates does give an informative and entertaining insight into one of Britain's most intriguing cities. Bradford is clearly a quite remarkable – and surprising – place.
Alan Hall is the author of 'Bradford in 100 Dates'
The book is available from The History Press and all good bookshops