Travel Smart, Travel Light: Six Backpacking Essentials
There was a time when backpacking really did mean getting away from it all. No phones, no laptops, no social media – adventurous travellers could go off-grid and recharge their own batteries without ever having to worry about contacting family or finding a charging point for their streaming device.
Now, you'd have to parachute into deepest Congo or crash land on an Antarctic iceberg if going off-grid really was a pre-requisite. Today, connections are everywhere – which is, of course, a good thing. Especially when Aunt Gladys wants to see the latest shots of you skinny dipping with basking sharks.
But with all this in mind, how does a backpacker travel smart (equipping all the essentials) and travel light (no needless weight and baggage clogging up the pack)?
These tips should help you on your way…
Get Smart About the Smart Phone
Any smart phone with international coverage will do, right? Well, maybe – but that depends on the type of traveller you are. If you're going on long hikes, do you have a long life battery? If you'll be taking lots of pictures do you need a large screen? Is your GPS up to date and are the maps easy to use? The phone is the backpacker's friend – and you need to prep it accordingly. Speaking of which…
Accessorise Those Gadgets
Ensuring your handhelds are 'travel ready' is an essential part of the backpacking preparation process. Need a waterproof phone? Want to shockproof your iPad? Need a speaker and power bank so your music is always ready? What about a headphone splitter so your music can be shared with travelling companions? An outlet like mytrendyphone.co.uk has everything the gadget-loving traveller should desire – and is a great place to find the perfect gadget set-up for you.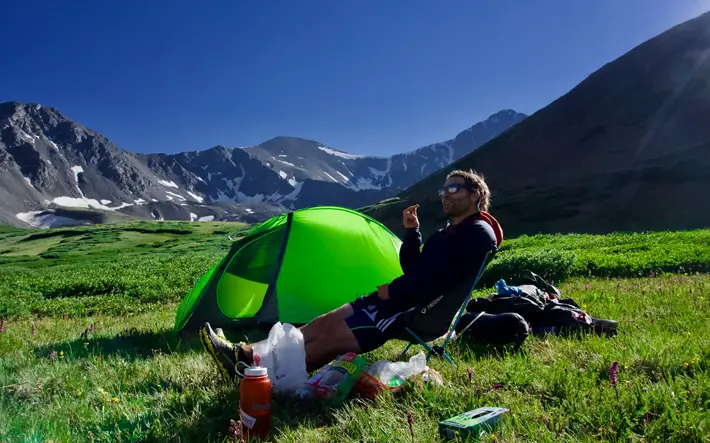 Plugs, Chargers, Battery Packs
Gadgets need power and power doesn't last forever. Firstly, do you know which plugs you need and are they compatible? Secondly, your chargers will need charging at some point, unless you can find a solar charger that works. If not, a long life power bank should help propel you through the jungle with enough juice to listen to your favourite tracks and take some wildlife selfies.
The Drink of Life
Don't forget hydration. Water bottles come in all shapes and sizes, but you should think about the principle of maximum load, minimum weight. Properly insulated bottles protect against heat and cold, maintaining the temperature of the liquid, but some can be heavy. Research lightweight durability alongside a good capacity.
Let There Be Light
Sure, your phone has a torch – but it also needs charge and those flashlights really gobble up battery power. Taking a light, handheld torch on your travels is a very smart move. Who knows when the power may fail, or you find yourself on a dusty road as dusk draws in. In fact, some powerful torches can be fitted to the head, so keeping your hands free. For friendlier times, some lights double as Bluetooth speakers and can act as a makeshift campfire as friends gather round.
Your Foundation is in Your Feet
Footwear might actually be the most important selection you make for your backpacking experience. Of course, where you go depends on the choice you make – but one thing remains constant: comfort. Whether you're traversing an ice sheet or trekking through a rainforest, support and durability, coupled with a comfortable feel is what you're looking for in your footwear. Oh – and never wear new footwear before a long trip – make sure you break them in first.
Wherever you choose to go and whatever you choose to do on your backpacking adventure – whether you're a beach lover or a hot-footed hiker – know that preparation will make a whole world of difference to your overall experience. So when you buy your plane tickets, make sure you also get the gadgets that will become your best ever travelling companions.