How To Travel Like A Celebrity
There is something about the way celebrities travel that makes us want to book first-class seats and jet off to a luxury resort. Celebrities travel all the time so if anyone knows how to do it right it's them, so if you want to feel like a celebrity next time you hop on a plane then take a look at the ways celebrities travel below.
It All Starts At Home
Before any holiday you need to do your pre-holiday prepping. This includes leg and bikini waxing, eyebrow shaping, manicures, pedicures, haircut, and often celebrities will 'pre tan' before they have a chance to step on a beach. You want to feel your best whilst snapping those holiday pictures and treating yourself with these self-care treatments will do just this.
When you see photos of celebrities walking through the airport they always look great, Pick out an airport outfit prior to the day of your flight. Yes, you want to look good but also remember sitting on a plane for hours can also become quite uncomfortable if not in the right clothing. Avoid jeans and faux leather and stick to jerseys and breathable fabrics. If you are flying to somewhere sunny don't forget to have your sunglasses at the ready.
You either one of those people who are keen packers or pack last minute, but to ensure you have the best holiday outfits packed try and find a medium between the two. Get inspiration from celebrities' holiday photos and find your own style amongst the few. You want to look your best in all your photos so having the outfits there ready will be helpful, rather than just packing random clothes and deciding on an outfit when abroad.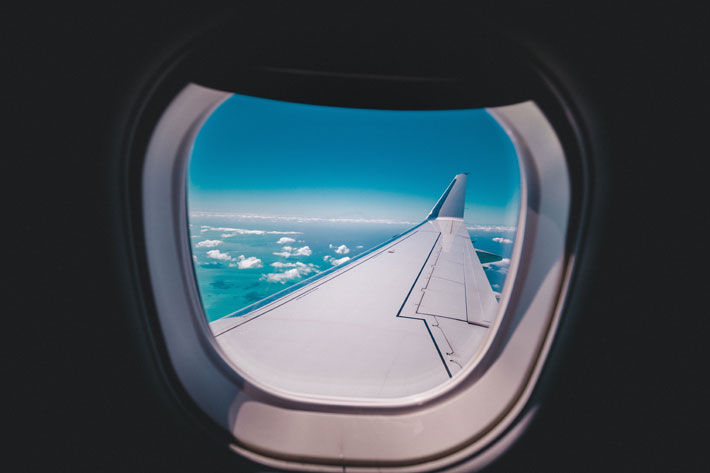 Flying In Style
Private jets and first-class flying are what we all aspire for when travelling. If you are coming from London you might see your favourite celebs flying from Biggin Hill Airport. If you truly want to feel like a celebrity then you will need to spend a little more on flights than you normally would. It is not often you will find a celebrity traveling in economy, so think about upgrading your flight class, if first-class or a private jet is out of your budget then business class can also help you to feel like a celebrity at a lower cost. Business-class on some airlines have perks such as more seat room, free drinks, and snacks, business class lounge to enjoy pre-flight, and priority to board the flight first. For top of the range luxury you should consider flying private at least once if you can afford it, you can find private jet rentals here.
Stay In Luxury
When you Arrive at your destination you want the wow factor. Most celebrities won't settle for anything less than 5 stars when it comes to hotel reservations so you shouldn't either. On every celebrity's Instagram you will see that they always have great views from their hotel rooms, so if you try and bag a room with a view when booking. Being close to the beach is also a must for those holiday photoshoots. To get inspired take a look at where celebrities holiday, some popular locations are Bora Bora, Dubai, and Santorini.