Where To Go Yachting in Summer
Tired of vacationing at home? No more staycations, it's time to travel again and see the world. And there is no better way to do it than with a yacht. Yacht charters are becoming more accessible since you can book a yacht rental online in a matter of minutes.
But where should you go to soak up the summer sun? Take a look at our 5 top destinations below, and choose where you'd like to go yachting this summer.
USA
Everyone immediately thinks of Florida when the subject of yachting in the US comes up. There's no denying that places like Fort Lauderdale are great for boating in general. But there are plenty of top summer yachting destinations in the US, and one of the best is in California.
California is the home of Hollywood, so explore the Pacific Coast of the US like a star. Consider a yacht rental in San Francisco to explore this cultural center of the United States. Of course, you may spot quite a few movie stars when you go ashore for a taste of San Francisco's nightlife.
The Marina Bay Yacht Harbor is a deep draft harbor. It will give you access to Central Bay, San Pablo Bay, the city of San Francisco, and the Pacific Ocean. This marina is state-of-the-art and you'll enjoy epic views of downtown San Francisco and the whole Bay area from here.
Italy
Italy's Amalfi Coast (top image) has been a popular summer yachting destination for years, and it's not hard to see why. This gorgeous Meditteranean landscape on the south-western coast of Italy features dramatic cliffs bordered by lush forests.
It's no wonder that this is a well-known celebrity playground. Your yacht trip here is your passport to pleasure, where you'll get to rub shoulders with movie stars, rock stars, and socialites. Marina di Ischia, one of the few volcanic islands in Italy, also boasts one of the best marinas on the Amalfi Coast.
The sea temperatures are still a bit cool in June but warm up considerably throughout July and August. And of course, some hearty Italian cuisine that warms your heart and your stomach awaits you. Many towns along the coast have Michelin Star restaurants, good news if you're a foodie.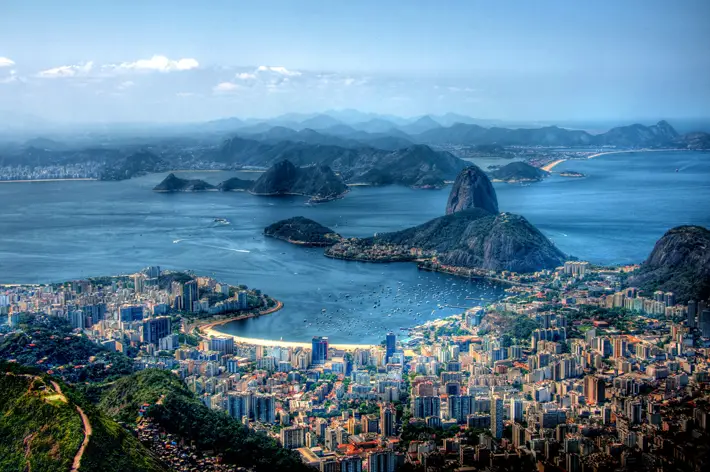 Brazil
Discover the natural beauty of South America amid the Pacific surf of the Angra dos Reis region. There are 365 little islands in this region and over 2000 beaches. You could hang out here from one summer to the next and visit a new island every day!
So sail your yacht to where the forest meets the sea, for an unforgettable summer yachting experience. There are several well-equipped marinas in the area. And of course, there's always a party to be had in neighboring Rio de Janeiro. Don't miss out on the famous party boat that sails through Guanabara Bay.
Turkey
Discover the sandy beaches, hidden coves, and beautiful islands of the stunning Turkish Aegean coastline. One of the best ways to explore Turkey and its treasures is by yacht. What's more, the best spots can only be explored from the water.
The little island of Cunda Adasi on the Ayvalik archipelago is sure to be a highlight of your trip. You'll find a charming hotel next to the marina on this island. Once predominantly Greek, the island still reflects this influence in its cuisine.
Singapore
One of the top maritime destinations in Asia, Singapore has a top-notch yachting infrastructure. It is also home to the Singapore Yacht Show, the leading yacht and luxury lifestyle show in Asia. But for most people, the highlight of a trip to Singapore is the Spectra light and water show at the Marina Bay Sands.
This is a free show that takes place every night and has delighted visitors from all over the world. You don't even have to leave your yacht. Relax up on deck and be mesmerized by the laser lights and water jets, all in sync with exhilarating orchestral music.
A popular destination for yacht parties among the Asian elite, it has grown in popularity amongst westerners too. The Marina Club in Singapore's premier leisure district of Sentosa Cove is where Singapore's A-list members get together to party.