Top 7 Places to Visit in Turkey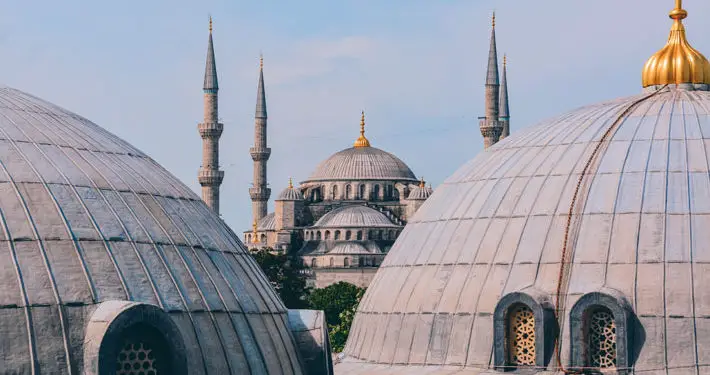 As fatigue with traditional fun-and-sun holidays in Spain and Greece grows, so does Turkey's popularity as a destination with guaranteed great weather, excitement, history and arts.
Well-known as the cultural and geographical meeting place of East and West, such is the range of tourist options in Turkey it's not always easy to plan your itinerary.
Remember to Apply for a Turkey Visa
All visitors from the UK, including children, whatever their purpose in the country, must apply for a Turkey Visa before travel. It's a simple enough process which can all be done online, so there's no need to visit an embassy or wait in line at the airport. In fact, the visa is often issued on the same day as the application and, once you have it, you can stay in the country for 90 days, or spread the travel across three trips of thirty days. Indeed, many people start to consider buying real estate in Istanbul after they visit this sunny country as tourists.
Here then are 7 must-see destinations in Turkey, which should help you when planning your itinerary…
The Blue Mosque
The cascading domes and curvaceous exterior of Istanbul's most photographed building (its real name is actually the Sultan Ahmed Mosque, pictured above) make up one of Turkey's biggest wow-factor tourist attractions. The sheer scale of the breath-taking interior has to be seen to be believed, with a central prayer space that is simply vast.
Hagia Sophia
At the other side of Sultanahmet Park, opposite the Blue Mosque, is the 4th century Hagia Sophia. Intrinsically entwined with the religious make-up of Istanbul (it has been both an Orthodox Catholic and a Muslim holy place), the huge building consists of tombs, fountains and a library and the dome remains the biggest in the world.
The Tombs of Osman and Orhan Gazi
The founders of the Ottoman state's original tombs in Bursa were razed by an earthquake in 1855, but a modern reconstruction fully allows the visitor to immerse oneself into an exceptional phase in Turkish civilisation. Immaculately located on a hill overlooking the city, there's a beautiful park nearby too.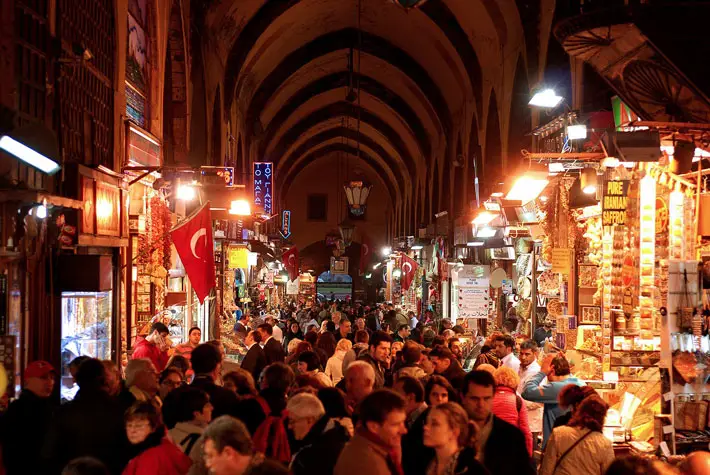 The Grand Bazaar
The biggest covered market in the world can feel like sensory overload for travelling first-timers, but the bewildering array of colours, smells, goods and noises can also be a feast for the senses if the holidaymaker allows it. The trick is to take your time, take it all in and be prepared for that Turkish commercial necessity – the haggle. Do it with a smile and never be afraid to move on if the price doesn't fit.
Dilek National Park
It's not all ancient history and religious iconography in Turkey. The mountainous Dilek National Park is 280 square kilometres of walking, spectacular scenery, lively wetlands and lush green forests. A nature lover's paradise, the Turkish Tourist Board call it an 'open air zoo' where you can spot flamingos, wild boars and dolphins amongst many others.
The Food of Gaziantep 
A hotchpotch of influences and cooking styles combine into something unique in the south eastern province of Gaziantep. Oğuz Turkish, Kurdish, Aremenian and Syrian cuisines come together for regionally speciality rice dishes, kebabs, meatballs and sweet pastries. Take heed though: if you're not a spice lover, Gaziantep might not be for you.
The Ruins of Troy
In modern Anadolu, just south of the mouth of the Dardanelles strait, lies Canakkale, still best-known as the ancient site of the fabled Battle of Troy. Once thought mythical, the ancient ruins were eventually discovered in the 19th century. Rather unspectacular next to all the myth and legend, but history lovers will love exploring and taking in this hugely important archaeological site.
These are just some of the highlights of a visit to Turkey – a country that really does have everything. Hopefully you're now inspired to book that visa and plan your visit.