Budget-Friendly Holiday Destinations in Europe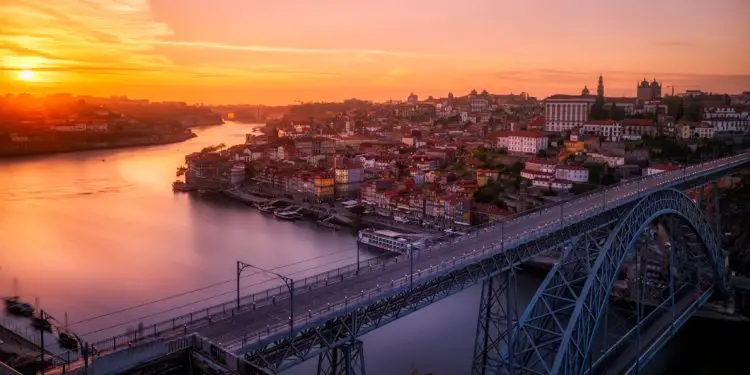 Europe, an amalgamation of history, culture, and scenic beauty, is a dream destination for many globe-trotters. Although often associated with costly tours and extravagant experiences, it's possible to plan a memorable, wallet-friendly holiday in this diverse continent.
Some travellers, including British citizens, will soon need an ETIAS authorisation to travel around Europe. This is easy and cheap to get, and allows you to visit most of the continent.
In this post, we'll reveal some of the best budget destinations in Europe.
Porto, Portugal
The magic of Portugal is not confined to the well-known locales of Lisbon and Faro. The charm of Porto, a coastal city in northwest Portugal, is equally mesmerizing, if not more so.
Known for its rich history, architectural wonders, and the world-renowned port wine, Porto offers a budget-friendly getaway.
Stroll along the Douro River, explore the vibrant Ribeira district with its colourful, antiquated houses, and soak in the spiritual calmness of the Porto Cathedral. Don't miss the chance to tour one of the many port wine cellars – a trip to Porto isn't complete without this.
Sofia, Bulgaria
The capital city of Bulgaria, Sofia, is a hidden gem in Eastern Europe. The city juxtaposes history with modernity, offering a delightful mix of neo-Renaissance, Ottoman, and Soviet-era architecture.
Must-visit places include the Alexander Nevsky Cathedral, the Sofia History Museum, and Vitosha Boulevard, known for its vibrant nightlife. Budget travellers can revel in the local street food, where the delicious Banitsa, a traditional Bulgarian pastry, is a must-try.
Sofia's public transportation is inexpensive, making it easy to navigate the city without breaking the bank.
Kraków, Poland
Kraków, one of the oldest cities in Poland, is a destination that not only provides a great bang for your buck but also immerses you in a rich historical and cultural experience. Visit the Kraków Barbican, the Royal Castle on Wawel Hill, and the stunning St. Mary's Basilica.
For history enthusiasts, a sobering trip to the Auschwitz-Birkenau concentration camp is a must, serving as a stark reminder of the atrocities of World War II.
The city's cost of living is notably low compared to Western European cities, allowing you to enjoy delicious Polish cuisine and quaint accommodations without stretching your budget.
Prague, Czech Republic
Regarded as one of the most beautiful cities in Europe, Prague offers an inexpensive travel experience that doesn't skimp on grandeur. Explore the city's cobblestone streets, gothic churches, and the iconic Charles Bridge.
Savor traditional Czech beers for just a couple of Euros, and don't forget to try 'trdelník', a sweet pastry that's a must for dessert lovers.
Prague is a city that offers a lot for little, from its rich history to its vibrant nightlife.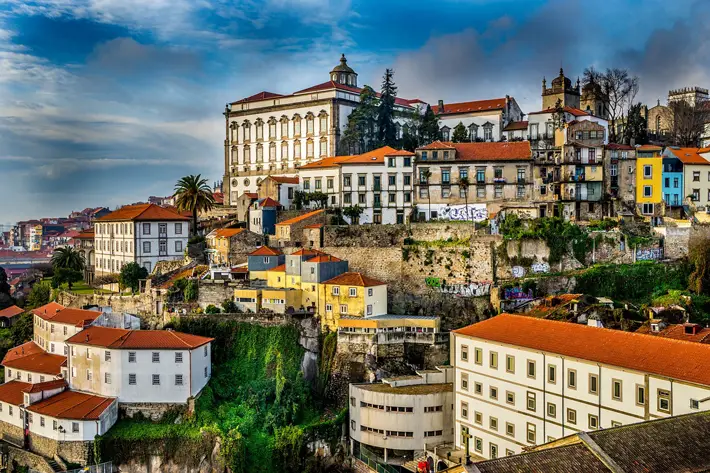 Český Krumlov, Czech Republic
Often overshadowed by Prague, Český Krumlov is a picturesque town nestled in the South Bohemia region of the Czech Republic. Its architectural ensemble, centred around the Český Krumlov Castle, has been listed as a UNESCO World Heritage Site.
Enjoy a boat ride along the Vltava River, explore the labyrinthine castle, or simply soak in the bohemian atmosphere of the town.
Dining and lodging are surprisingly affordable, making Český Krumlov an ideal spot for budget travellers.
Budapest, Hungary
Budapest, the capital of Hungary, is a city known for its impressive architecture and healing thermal baths. Visit the iconic Hungarian Parliament Building, walk across the Chain Bridge, or relax in one of the city's many public baths.
At night, head to one of the "ruin bars", unique drinking spots that have sprung up in the city's abandoned buildings.
Despite its popularity, Budapest remains relatively affordable. Food and drink prices are reasonable, and a wide range of budget accommodations are available.
Athens, Greece
Known as the cradle of Western civilization, Athens is much more budget-friendly compared to other European capitals.
Visit the iconic Parthenon, wander around Plaka, or climb Mount Lycabettus for a stunning panorama of the city.
Greek cuisine, renowned worldwide, is notably affordable in local tavernas. With the cost of travel and accommodation much lower than its European counterparts, Athens makes for a cheap yet richly rewarding holiday.
Tallinn, Estonia
A hidden gem in Eastern Europe, Tallinn is a great destination for those on a tight budget. This city boasts a well-preserved medieval Old Town, affordable restaurants, and a low cost of living.
Explore the Kadriorg Palace, take a walk in the Lahemaa National Park, or experience the unique Estonian culture in the Kalamaja district.
Despite being lesser known, Tallinn is a destination that delivers beauty and affordability.