Streaming While Travelling: How to Watch Your Favourite Shows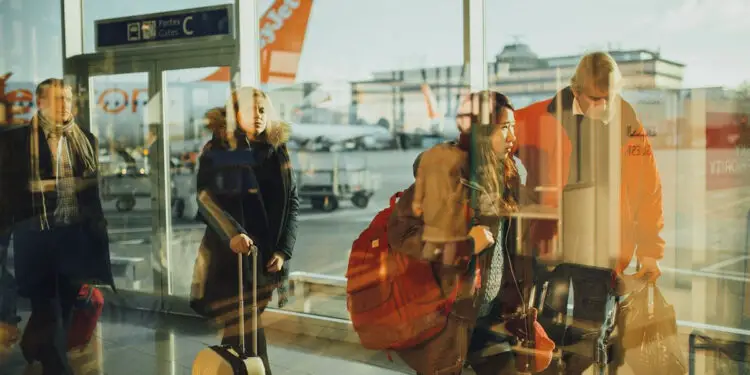 Streaming is fun for the absolute freedom it brings you to binge on your favourite shows anytime and that too, without staying confined to your home. If you are a binge-watcher and want to make your long-distance traveling tolerable by watching good movies and shows, there are some cool hacks.
With popular services available like Netflix, Hulu, BBC iPlayer, and Prime Video, you can get yourself some really good shows/movies to accompany you on your trip making it enjoyable. All you need to do is plan ahead of your traveling plan and invest in some tools to unblock more content.
With a good internet connection, a reliable VPN, and a subscription to your favourite streaming service, you can access the best media entertainment on the go.
Unblock Hulu, Netflix, and Other VoDs with a VPN!
Many popular streaming services are either completely region-restricted or have partially applied for specific regions on their content libraries. For instance, Netflix keeps 40% of its content accessible to only US residents. Likewise, BBC iPlayer only lets you stream its content if you are in the UK.
Another US-based streaming service, Hulu, which has hugely captured the attention of binge-watchers worldwide with its on-demand and availability of current–season TV shows, is also wholly restricted to US territories. Nobody outside the country can access the platform.
To stream hassle-free on your trip and to avoid geo-blocks of streaming services, getting a VPN is the next best thing. VPNs or Virtual Private Networks let you change your current location through its servers to access geo-restricted content from anywhere in the world.
A reliable VPN will bring you the freedom to unblock your favourite shows from American Netflix, HBO Max, Disney Plus, Hulu, and Prime Video from anywhere worldwide. You can easily choose a premium VPN from this list of Hulu VPNs recommended by VPNranks.com.
All the VPNs mentioned in their list work with many popular streaming services and come equipped with features like Dedicated IPs, Automatic Kill Switch, NAT Firewall, and Obfuscation Technology to enhance your streaming unblocking experience on VoDs.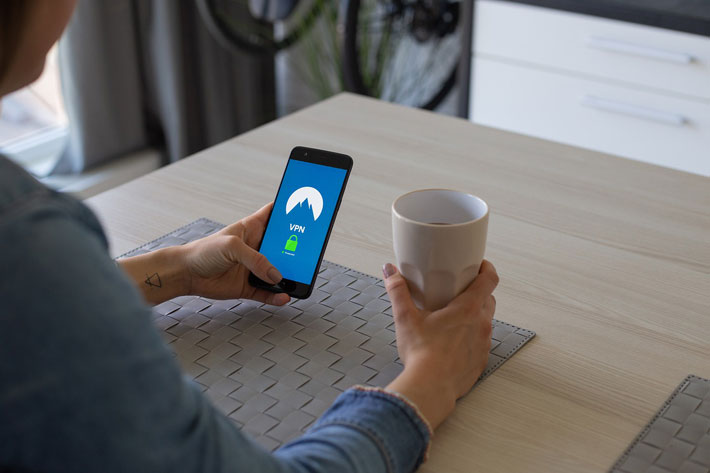 VPNs Also Keep You Safe While Using Public Wi-Fi's on Your Trip
Besides giving you the facility to unblock your favourite shows online, VPNs are a must-have to stay secure when surfing the internet, especially while traveling.
We often neglect the importance of protecting our data on public Wi-Fis while staying in hotels, waiting in lobbies, munching in coffee shops, connecting to them without any precautions.
The unsecured public Wi-Fi networks, in particular, are more prone to fraudulent attacks from hackers in an attempt to get to know your browsing activities and steal your private data.
Often, cybercriminals entice internet users to connect to their unsecured network. Further, to make it look more real, they name their networks similar to genuine Wi-Fi networks.
Hence, if you don't want to become the victim of these attempts, you must use a VPN at such places before connecting to the public Wi-Fi.
Download Your Favourite Shows/Movies From Hulu or Netflix
Suppose you have already decided on shows or lists of movies to binge on while traveling. In that case, it can be more convenient to download and take them with you, especially if it's a shorter travel plan or you doubt that you may get into a weak network coverage issue on the way.
Both Hulu and Netflix make an excellent choice for streaming with many popular shows under their names and bring you the ease of downloading its content to watch later in offline mode. However, not every streaming service comes with the option to watch their content offline.
Therefore, it can somehow limit your options to choose from Hulu, Netflix, and maybe a few other VOD services. Moreover, if you are unsure whether your favourite shows are available on a particular streaming site, check these simple tools to find out how you can get the right streaming service.
Buy Shows and Movies from iTunes
iTunes lets you purchase or rent movies and tv shows (both individual episodes and complete seasons), so you can download and watch them later. One of iTunes's significant benefits is that your downloaded content stays with you even when it is removed from the store.
However, with streaming services, you lose the content as soon as they remove it from their streaming libraries. So, if you find it more refreshing to indulge in your all-time favourite movies/shows on the trip, it is better to purchase them so you can keep them for life.
Wrapping Up
Be it a business trip or vacation plan with the family, a good movie to watch, or a favourite season to binge on while traveling can incredibly compensate for the tiring and boring long-haul flights with time wasted in waiting areas. With these simple tips shared in this article, you can undoubtedly make your traveling plans more enjoyable.