How to Secure the Fastest Mobile Internet in the UK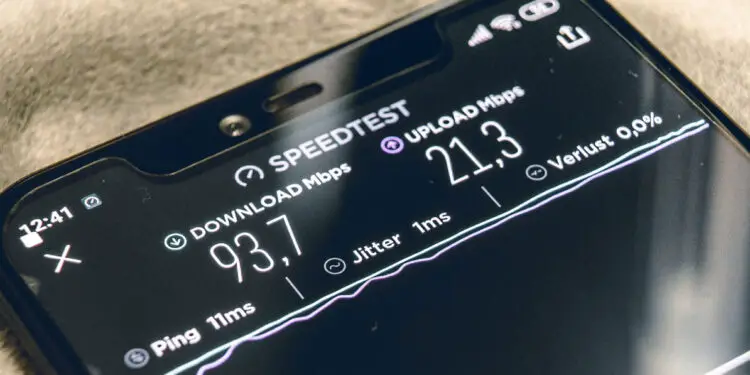 How to secure the fastest mobile Internet in the UK
The speed of mobile Internet is one of the most important criteria for assessing the quality of mobile communications. From this article, you will get to know which carrier has the fastest network in the UK.
When choosing a mobile carrier, one of the most important parameters that we pay attention to is the speed of mobile Internet. From this article, you will get to know which UK network has the fastest data and which are the alternatives to it. Also, you will learn about meaningful parameters that affect the quality of your mobile communications. You will be able to compare measurements and data obtained in recent research before making an impartial choice.
Which UK Network Has the Fastest Data?
Currently, mobile communications in the UK still rely on 4G, for the most part. 5G and LTE-A provide a faster Internet but they are not too widespread.
If we compare the 4G download speed of different carriers, EE will be the obvious leader: it boasts 36.4 Mbps. This number was confirmed by multiple tests carried out by Speedtest and Open Signal. In selected areas where 4G+ is available, the download speed of this operator might reach 90 Mbps. Technically speaking, it is LTE-A — but EE prefers to market it as 4G+.
The runner-ups are Vodafone and Three that offer 22.4 Mbps and 22.2 Mbps, respectively. They also feature 4G+ — but so far, only residents of the biggest cities can enjoy it.
Today, it is impossible to predict with 100% accuracy which speed these carriers will offer when 5G becomes omnipresent. However, Speedtest, Point Topic and RootMetrics managed to measure the speed that is already available — here are the results.
Average 5G Speed

Median 5G Speed

Maximum 5G Speed

E

E

149.9 Mbps

134.76 Mbps

753 Mbps

Vodafone

143.6 Mbps

152.17 Mbps

545.6 Mbps

Three

158.7 Mbps

201.12 Mbps

478.1 Mbps

O2

115.7 Mbps

176.9 Mbps

302.1 Mbps
If we say that the median 5G speed for EE is 134.76 Mbps, it means that 50% of its users have a speed that is lower than 134.76 Mbps and the other 50% have a speed that is higher than 134.76 Mbps.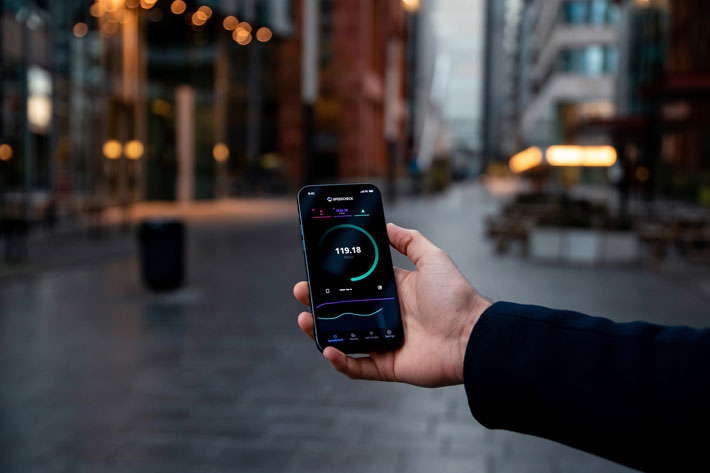 Other Important Criteria
When choosing a carrier, you should pay attention not only to the speed of your mobile Internet but also to some other meaningful parameters.
For instance, you might take into consideration the latency. Usually, it is 36.0 ms for EE, 38.1 ms for O2, 39.0 ms for Vodafone and 48.3 ms for Three. The difference between 36 and 48 might seem significant if we compare the technological capabilities of different carriers — but since we are talking about milliseconds, you will hardly notice it when using your smartphone.
As for the coverage, all the mobile carriers that were mentioned in this article cover around 99% of the UK's territory. If you are planning to travel to the most remote parts of the country, you might want to choose Three, since its coverage officially reaches 99.8% and it is available in 194 cities and towns. Vodafone and O2 offer 99% coverage. EE states that it covers "over 99%" of the country's territory, without specifying the fractions of a percent. EE and O2 are available in 160 cities and towns, while Vodafone is available only in 100 cities and towns.
When staying within your domestic network, you will be unlikely to face any data consumption limits. But when you start roaming, you should be aware of the limits. The most generous carrier in this aspect is EE: it offers its users up to 50 GB in roaming. Vodafone and O2 offer 25 GB each and Three offers 20 GB.
However, the free-roaming zone of EE features 48 locations for all plans and 53 locations for selected plans, which is too little. You will be able to enjoy roaming without any extra expenses in Europe — and if you use one of those selected plans, this service will be also available in the US, Canada, Mexico, Australia and New Zealand. These are the least favorable roaming conditions. O2, for instance, offers 48 free-roaming locations for all plans and 75 locations for selected plans. Vodafone offers 51 free-roaming locations for all plans and 81 locations for selected plans. No matter which Three plan you choose, you will be able to enjoy free roaming in 71 locations.
Finally, you should assess the tethering options of different carriers. With Three and Vodafone, you will get unlimited tethering. O2 will limit you to 650 GB if you pay monthly or stick to the SIM-only format. For those who pay on the go, the limit will be 100 GB. With EE, the limit is 600 GB for those who pay monthly or use SIM only and 60 GB for those who pay on the go.
Tothemoonmobile Offers the Fastest Data Speed Network in the UK
Apart from the big brands that were mentioned earlier, you might turn your eyes to new names. Tothemoonmobile, for instance, offers its customers more lucrative conditions than most other carriers. These are just a few competitive edges of this project.
It is building the fastest data speed network in the UK.
You can join it without changing your old mobile number.
You will be able to choose from over 20 bundles with unlimited calls and texts.
When you contact the support team, real human operators and not bots will attend to you very quickly.
On the Tothemoonmobile official site, you can check the network coverage in any spot of the country, calculate your upcoming roaming expenses and easily top up your balance. Plus, Tothemoonmobile has a handy mobile app and offers its users a profitable referral program.
Final Thoughts
If you want fast mobile Internet, you should choose a provider that guarantees the maximum data speed. Tothemoonmobile is a spot-on choice for UK residents. You can join it without changing your old mobile number and you will be able to choose from multiple lucrative bundles. Apart from the speed, you should pay attention to the carrier's data limits, roaming conditions and coverage. Tothemoonmobile successfully meets all the criteria of a reliable and forward-thinking operator. If you start using it, you will make a reasonable choice.