Indexeo Marketing, the Expert Digital Marketing Agency Expanding Internationally
Over the last few years, there has been an increased need for digital marketing agencies for companies across all sectors. When a company joins the online world, it has to control its web positioning, search engine ad campaigns, digital graphic design, web development, and social media management, among other things. Therefore, a company that wants to have an impactful online presence has to work with SEO and SEM experts to help push its products or services.
Indexeo Marketing, SEO and SEM experts is a digital marketing agency with an excellent reputation and international reach. The agency has a highly specialised and competent team in digital marketing. Team members collaborate to provide customised advice for your company, making the company the agency of choice for many companies worldwide.
This company has been operational for only four years but has managed to be among the most trusted digital marketing agencies with a significant international expansion in the sector. The company's success is attributed to its commitment to globalisation, specialisation, and doing a good job.
An example of a young, international, and innovative agency
Indexeo is an expert digital marketing agency dealing with international SEO for businesses that boast success among their international clients. The success is due to the excellent job done by its team of experts and the trust clients have with the team of genuine experts in digital commerce solutions. Indexeo is currently one of the most sought after digital marketing agencies for companies across all sectors.
The company's success is credited to its young team that is dedicated to applying innovative work processes. This has made the company stick out in a highly competitive sector by being distinct through its creative vision and focus on meeting each company's set objectives in its digital marketing campaign.
The Dedication to Digital Services Needed By Companies around The World
Indexeo Marketing Agency applies this success formula in its daily operations, which has seen it undergo one of the most remarkable global transformations since its inception. Currently, the company is undergoing a complete international expansion, working with companies and businesses worldwide to provide them with comprehensive and customised advice on digital marketing.
The recommendations enable companies to apply the right strategies to advance their outcome and bring in more clients.
During its vast international expansion during the previous year, Indexeo has managed to stand out with its expert services training, which focuses on providing international companies with digital solutions. One of Indexeo's most demanded services is international SEO for businesses.
A Specialist Team in Digital Marketing
The achievements of Indexeo Marketing are mainly attributed to its highly specialised team with years of experience in the digital marketing space. This team of experts is further divided into smaller strategic groups that focus on providing digital marketing solutions customised for every type of business. Therefore, the agency provides digital marketing advice that is more than implementing a single action and provides highly customised marketing solutions that yield outstanding results for their clients.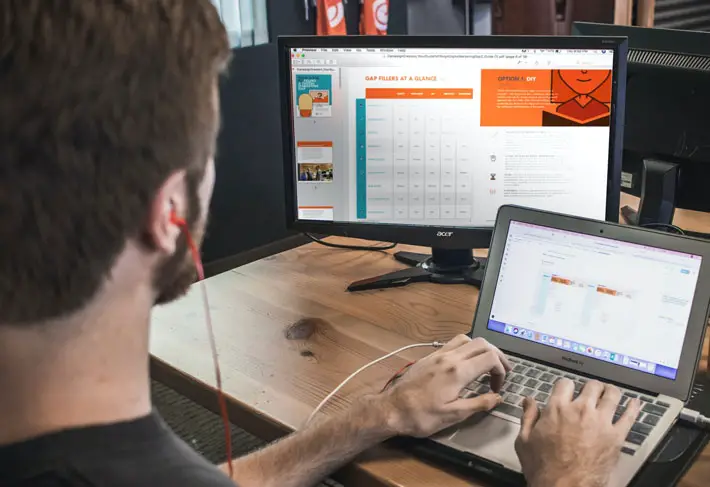 Web Positioning and SEO
One of the most prominent services provided by Indexeo Marketing is search engine optimisation for companies worldwide. By providing specialised advice, the agency manages to place a business from any sector worldwide among the top search results. This is enabled by the company providing specialised strategies that allow businesses to obtain quality visitor traffic to their websites within a short time.
PPC and SEM
Another service that's useful to many international companies is PPC(Pay Per Clic) and SEM. Indexeo Marketing offers a marketing strategy fully personalised to the objectives of each client by optimising their ad campaigns, both in social networks and search engines, to increase their presence in the online space.
Web Page Development
Indexeo Marketing provides another specialist service; web page development. The service is available for business in any sector by completely adapting to the needs of the client. The website created is to your liking with high optimisation and all relevant resources to conduct business at an international level.
Ecommerce Experts
Apart from providing web development services, Indexeo Marketing also offers personalised e-commerce solutions. With this service, any online store in any part of the world will access a user-friendly website to enable its users to purchase their products without problems. Indexeo Marketing provides customised designs, which achieve excellent results and increase average tickets and encourage cross-selling.
Training and Courses in Online Marketing
Indexeo Marketing has another strong point, which makes part of its international expansion plan; provision of training on online marketing. Courses on online marketing are provided to clients. Also, training courses are provided in business schools in many parts of the world and major Spanish universities. Anyone can learn the fundamental ideas of digital marketing with customised training and valuable tools to enable the learner to get started in the digital marketing world.
Graphic Design
Digital graphic design is the last service provided by Indexeo Marketing. The agency applies essential design tools to improve the image of the client's business by creating customised designs that convey a company's corporate culture and values. Digital graphic design is a vital aspect for companies that wish to operate on a global scale by unifying their visual distinctiveness through a uniform image and communication strategy personalised to their business objectives.
In summary, Indexeo Marketing is currently among the top digital marketing agencies in the international corporate space. It is fast expanding in several countries and will continue to grow in the future. It is set to be the reference point for digital marketing services for any company all over the world. If you are new in online selling or you would like to increase traffic to your website or social media pages, Indexeo Marketing has relevant experience and resources to make that happen.