How to Keep in Touch With Your Long-Distance Loved Ones
While long-distance relationships have their challenges, there are several simple ways to keep in touch with your loved ones. Send photos, buy presents, create a calling schedule, do something together, or try out long-distance gadgets – there are just a few ideas. Read on to learn more about them, and keep close to your loved ones wherever you are.
Send Photos
Since you can't physically visit your family or friends often, the easiest thing to do is send photos. They don't need to be high-quality or professional level pictures, as long as they are personal and can give your loved one insight into how you are doing, where you are and what you are up to.
You could take a photo of the place where you're living now, the view from the living room window, etc. It's also a good idea to take photos of yourself and send them, so your loved ones can see how you change during this period of time. This will also make it seem like you've never left home, and that you're still living there.
Exchange Presents
It's always nice to receive a present from someone you care about, and this applies to long-distance relationships, too. If you're planning on getting something for your partner, make sure that it's long-distance compatible. If it can be shipped easily, buy it online and have it delivered to your loved one from a supplier near them. If you're going to send a present overseas, check out this website for good deals on sending a parcel to the US.
The gift you send doesn't need to be big and expensive. A small trinket can give your loved one something visual and tactile to think of you and know that you care. Pick up something small and simple – a card or a little souvenir from your travels will do the trick just fine. And don't forget to pick one up for yourself as well – it's nice to have something to remind you of the person you love when you're far away.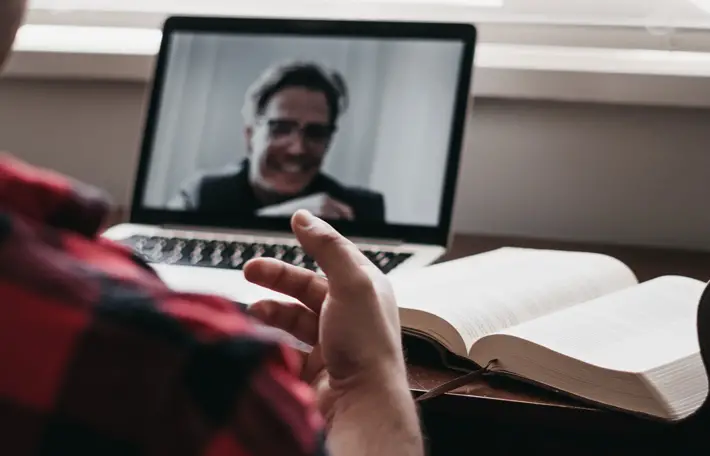 Create a Calling Schedule
Now, you cannot visit your family every day, so the next best thing is to create a schedule where you can call them every week or every two weeks. Short but regular calls are better than long and sporadic ones, so make the schedule consistent.
Nowadays, you have a choice of platforms, apps and software packages that make video calling simple. Many of these platforms are free to use. The most popular are Skype and Zoom, both have free and premium plans.
Do Virtual Activities Together
Being physically separated from a loved one can be difficult. It's not just their proximity or their touch that we miss, but it's also the shared experiences. With virtual platforms, you can still engage in some activities together.
For example, you could cook together. This can be done either as a sort of instructional exchange where you follow the guidance of your loved one (or vice versa). Or you could both try out the same recipe and compare results. This will help create a shared experience that will create lasting memories and help mitigate the feeling of separation.
You could watch a movie or the Television together. Or, if you want to create shared experiences and learn a skill at the same time, consider taking online courses together with your loved one. There are thousands to choose from ranging from creative arts to business. Check out the popular platforms for online courses such as Udemy or Skillshare.
Work On Projects Together
Collaboration and creation are some of the best ways of keeping in touch. Not only will you keep in regular contact with your loved one but you will also create something that will serve as a proud reminder of what you can accomplish when you work together.
Find a common passion, brainstorm and bring your ideas to life. This could be creating online content – whether video, strictly audio or written content – that tells a story. Start a true-crime podcast or a celebrity gossip blog. Whatever your shared interests are, they can be a starting off point for collaboration and creation.
Conclusion
Long-distance relationships can be pretty hard. Maintaining regular communication can present challenges. And dealing with feelings of loneliness and separation have a way of snowballing, getting stronger and stronger as time goes on.
It's important to stay in touch, but this can go beyond simple verbal communication. Collaborate on projects together. Create something that is more than a memory but something that can be shared with others as well as serve as a testament to your relationship (regardless of the distance between the two of you). Take advantage of the platforms and software packages on the market that have been designed to bring distant people together. And most importantly, make the time while that is still an option.