Top 5 E-liquids for Vaping in 2019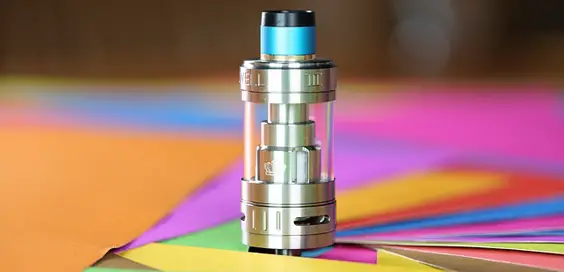 When you vape, you deserve the best. It's 2019 – we're respecting ourselves this year. That means not messing around with low-quality, poor tasting e-liquids. And that's why we want to help you out, by giving you the best of the best when it comes to vape juices today.
Of course, "best of" is a loaded term. It's quite possible that people out there will disagree with that list. That's ok! Put the pitchforks away, and enjoy it for what it is. You can always try for yourself, if you don't want to take our word for it.
No more fuss, here are the top 5 e-liquids out there right now.
Naked 100
Naked 100 is a premium e-juice, for vapers who value themselves. While everyone wants to say their brand is a "premium" brand, the amount of people who outwardly love what Naked 100 brings to the table does the talking for themselves. The flavor options you get with Naked 100 are just about endless. Hawaiian POG, Brain Freeze, Naked Unicorn and Lava Flow are just a few, to start with. The options go on though, ensuring you'll never run out of awesome new blends to check out, whether you want something fruity, sweet, menthol, or whatever.
Beard Vape Co
Come for the awesome brand. Stay for the great vapes. Suave, manly, yet options to cater for anyone. That's what Beard brings to the table. Not wanting to ride on their persona alone, they've got a bunch of amazing flavor combinations to keep people coming back, from the rich and creamy Beard No. 5, to the cinnamon kick of Beard No. 32.
Milkman
Like the milkman brought you the same, dependable bottle of milk back in the day, Milkman delivers an e-liquid you'll trust and love. Their packaging, which brings forth memories of the classic milk carton, perfectly conveys what their e-juices are about. Thought they've expanded their flavor catalogue, the Strawberry Pastry and Fresh Milk of The Original is still the go-to Milkman blend.
Black Note
Black Note is a hearty old-school style of vape juice, extracted from real tobacco. Yet their natural extraction process of Black Note is able to achieve a more subtle, complex, well-rounded product than most tobacco e-liquids. If you don't usually go for tobacco e-liquids, give one of Black Note's sophisticated juices a try.
VaporFi
If you love flavor, you'll love VaporFi. And everyone loves flavor. For the picky, adventurous, or easily bored vapers, VaporFi has the awesome option to mix and match flavors and create your own blend. The result is more than 30,000 flavor combinations. You'll never run out of something new to try.
If you class yourself as a step above, or just don't have the time to find that perfect blend, they've also got a deluxe Grand Reserve line, a collection of premium, award-winning blends. Each are more than worth a try.
So that's it – in this writer's humble opinion, the top 5 e-liquids you can go for. Don't waste your time with sub-par. Starting with this list, start living your best life, and vaping with the best e-juice blends.