Online Shopping for Streetwear: A Guide for UK Shoppers
Anyone looking online to purchase tracksuit tops, tracksuit bottoms, denim jeans, hoodies, loose fitting t shirts, casual jackets and so on is clearly into streetwear clothing. There are many great innovative streetwear brands operating in the UK. Popular UK streetwear brands today include Faded, Manière De Voir, Fresh Couture, Fresh Ego Kid, Hoodrich, Weekend Offender, and that's naming just a few.
Most UK streetwear brands have an online store, where you can go and select clothes and have them sent right to your door.
We have come up with a guide for UK shoppers on tips for online shopping for streetwear.
What is Streetwear?
Streetwear is a fairly self-explanatory term, used to describe items of clothing than you would feel comfortable wearing whilst out and about in the street. Streetwear clothing brands are often closely associated with urban culture. Streetwear became popular globally mainly during the 1990s and it gets its roots from the New York hip hop culture and the Californian surf and skating culture. Today, some of the biggest fashion brands globally are streetwear brands.
Do Your Research Before Spending Your Money
When choosing which UK streetwear brand to go for whilst shopping online, you will find yourself blessed with plenty of choice. UK streetwear brands plaster lots of engaging eye-catching advertisements all across social media sites as part of their digital marketing strategy and to attract the younger demographic into shopping with them online.
Comparing prices from various UK streetwear online retailers will be a key part of your research before committing to purchasing items from a streetwear brand online. Looking through customer reviews online could be another important part of your research as a consumer when shopping online for UK streetwear.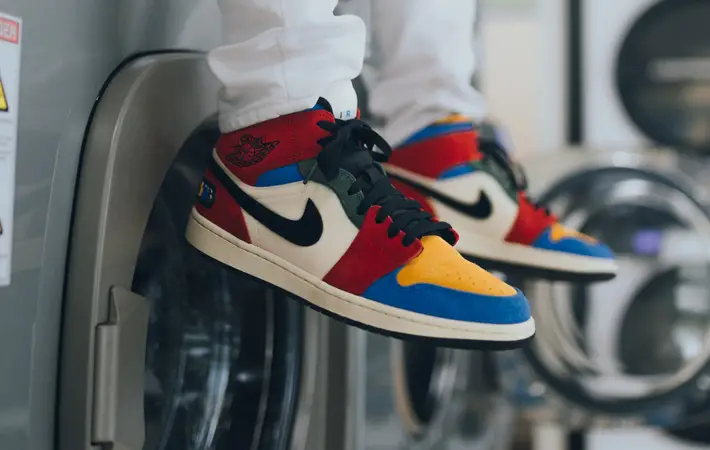 Make Sure the Streetwear Brand Can Deliver to You Fast
There's nothing quite more frustrating for an online shopper than having to wait for days on end after you have already paid for clothing items from an online store. Next Day Delivery helps you to find next day delivery shops for online stores in the UK and ensures that your clothes arrive at your doorstep in a timely fashion. If you need your new clothes urgently and don't want to have to waste time waiting, Next Day Delivery is a great avenue to explore.
Get the Latest Streetwear Trends
On online shopping platforms for UK streetwear brands, you will be able to get your hands on the latest trends in UK streetwear fashion. So, whether it be a brand-new model of footwear just released, the latest jacket and so on, you can bet that you will find the item of clothing from an online retailer. Everyone likes to feel on point and be able to wear the latest clobber every now and then, so UK shoppers should make the most of the online stores for UK streetwear brands.
Fortunately, there's plenty of choice for online clothes shoppers and fans of UK streetwear brands. You should be able to rely on online shopping to get the latest UK streetwear clothing delivered right to your door, just be aware that you must always read the small print in the product description online and the delivery details before you purchase clothing products online.