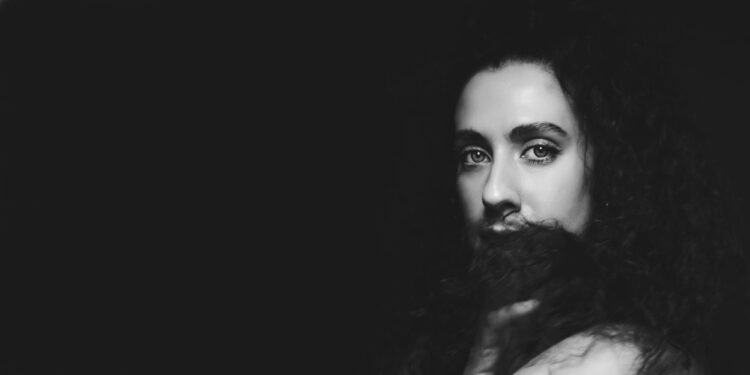 Genre hopping from Greece-born, Edinburgh-based rising singer-songwriter…
What's the title of your latest release, and what does it mean to you?
'Pariah' is a very special release for me. I finally found the courage as a woman, an immigrant and an artist to talk openly about discrimination and on top of that invite other people to use 'Pariah' as a platform to address other forms of prejudice.
What was the hardest part about putting this release together, and why?
It's a big challenge to release music independently nowadays simply because anyone can do it! I don't find it hard at all to stay productive, record and plan a release; the challenging part is to make everything in a unique way I suppose!
Who produced the release – what did they bring to it?
I work with a very talented producer called Marty Hailey at Metro 13 Studio in Edinburgh. We arrange and record everything together and I feel very lucky that I get to shape my sound the way I do in his studio with him as he's a very experienced producer and also an incredible guitarist!
What do you want the listener to take away from listening to your music?
The main thing that I want my listeners to feel when listening to my music is that they are not alone; whether they feel heartbroken or mentally exhausted or even discriminated against, it's important to remember that these are common experiences and music is a good way to create awareness around important issues that we deal with in everyday life and it's this sense of community and empathy for each other that help us keep going.
How does a track normally come together? Can you tell us something about the process?
I put together the vocal melodies and lyrics using my guitar or keys and I end up either with an acoustic version or a demo of the song I want to take in the studio, which is where Marty and I record all the instruments. Then I take my tracks to my band – Alex, Joe and Dimitris – and the four of us arrange the live version of them, which is also a very exciting part of the process. I like the input of people I trust and admire on my music; I was always in bands before I started working as a solo artist so I really enjoy sharing my music, co-writing and being on stage with my pals!
What band/artists have influenced you the most since you started this project, and why?
So many! And I can't stress that enough! However, if I have to choose one artist, that would be Jeff Buckley; listening to Grace for the first time was a life-changing moment for me and it definitely had an impact on the way I sing and write my songs.
What countries would you like to tour? Are there any standout venues you'd like to play in?
I'd love to play in Berlin and Paris for sure but my absolute dream would be Melweg in Amsterdam. I studied in Amsterdam for a year and I love this venue so it would be awesome for me to return as an artist there. Many of my followers on IG and Spotify are from these cities so hopefully soon!
If you could pick one track for our readers to listen to in order to get a taste of your music, what would you pick, and why?
I would definitely choose 'Pariah'! I love all my songs for different reasons but 'Pariah' is very special to me but it also has been for many people. On top of that, it really demonstrates the musical path I'm on at this stage of my life and it's also super fun to play live with my band!
What ambitions do you have for the band/your career?
My ambition is to keep writing and releasing music that I feel proud of and being able to play as many live shows as possible in order to share my music with people that relate to it and to whom it has some sort of impact.
Finally, as you leave the stage, what are your parting words?
Support emerging artists! Follow on Spotify, share our music on socials, come to our shows! It all starts from you and it's all thanks to you!
For more info visit: facebook.com/itskatherinealy