Why Do Some Watches Increase In Value More Than Others?
Throughout the previous few weeks, a number of significant Christie's, Phillips, and Sotheby's watch auctions have resulted in excellent returns, implying that purchasing the correct watch now might result in big gains tomorrow.
However, the fact that auctions never speak about lots that don't sell or those that don't sell for as much as expected — and they do exist – is something the auction houses rarely discuss. Just because you pay full price for a watch today does not guarantee that it will resell at the same price. It may just depreciate, similar to a car.
According to The Watch Exchange London, here's why some watches increase in value more than others.
1- Rarity
Wristwatches with a few years of usage will usually sell for more money. This is due to basic market forces. If only 10 versions of a certain timepiece are built today, for example, then when it comes up for resale and is a high-demand item, discerning collectors will be eager to snap it up.
Watches produced in limited runs are also sought-after since they are rare. Furthermore, just imagine how difficult it will be to come by them in decades. (Not everyone will be re-selling his or her treasured limited-edition watch in years to come, after all.) A white gold Rolex Cosmograph Daytona, Ref. 6265 "Unicorn," timepiece with a black dial and a bark-finished white gold bracelet was auctioned by Phillips for $5.9 million in recent years because it was considered to be the only one like it.
2- Brands and Lines
No doubt, certain brands have a stronger reputation and retain their worth longer than others. The cream of the crop luxury Swiss watch manufacturers include Patek Philippe, Rolex, Audemars Piguet, Vacheron Constantin, Cartier, A. Lange & Sohne, Greubel Forsey and Richard Mille. Some lines or ranges from these brands are more coveted than others. A Patek Philippe Calatrava may command a higher price than some of the brand's other lines, for example. Similarly, Rolex's most popular collection is the Daytona.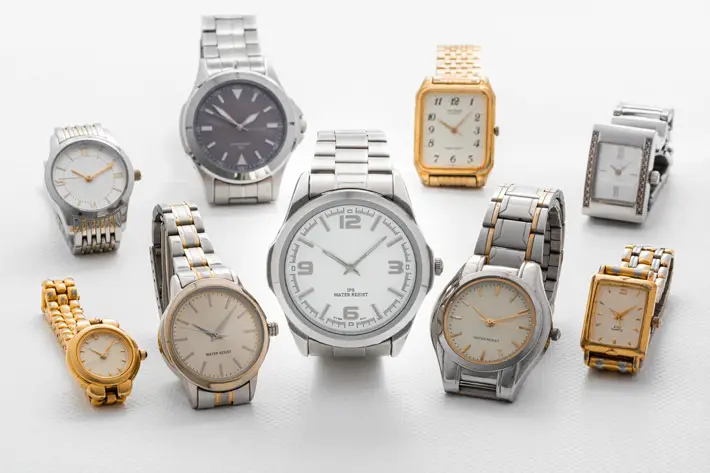 3.-Genres
Typically, in the realm of watch collecting, certain types of watches are highly sought after; the most popular "sects" being pilot or aviation timepieces, dive watches, military timepieces, and auto-related timepieces (such as the Rolex Datyona). Watches with many complications, such as alarm watches and highly sophisticated timepieces produced in relatively low numbers, are especially sought after.
4- Dials and Aesthetics
There is no way to determine the resale value or retention of a piece acquired just for looks, according to every collector. Many collectors buy designs they enjoy, but with a theme (such as all blue dials, all diver watches, or all gold timepieces), and then resell them at a profit as an entire collection. Furthermore, new timepieces with a dial colour that the brand doesn't frequently utilize, or with a unique design or material, may appreciate at price quicker than those with the more typical dial colour. The popularity of a specific dial type depends on the brand. Certain brands, such as A. Lange & Sohne, frequently produce dials with a white face, making an A. Lange & Sohne watch with a unique blue or grey dial is more desirable.
5- Celebrity
Because of who owned them, certain timepieces are more valuable. Note: Unless you are truly in command of your destiny, you have no idea if you will become well-known one day, so this is not an investment approach–but it's worth noting that previous owners will increase the resale value of a watch.