How to Throw a 'Spook-tacular' Halloween Video Call Party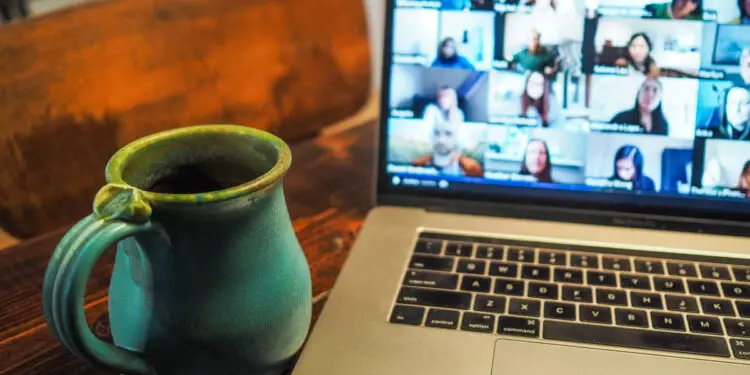 It's safe to say that Halloween is going to look a little bit different this year. With new COVID-19 restrictions dotted all across the country, it seems we have no choice but to enjoy the spooky season from the safety of our own homes. However, this doesn't mean that we can't have some frighteningly good fun while we wait for all this to blow over!
Thanks to UK video call technology, you've got the option of throwing a 'spook-tacular' Halloween video call party this weekend. All you need to do is gather some friends, arrange a time for the call, and let the freaky festivities commence. Stuck for party ideas? Well, luckily, this article has a few tricks up its sleeve – UK video and web conferencing provider, Call.Group, has you covered with some spine-tingling suggestions.
Play some creepy games
From Halloween charades to spooky bingo, you've definitely got a few options when it comes to livening up your Halloween video call party. If you want to push the boat (or should we say coffin!) out even further, then we recommend hosting a virtual Halloween scavenger hunt.
How would this work, may you so daringly ask? The first thing you have to do is look up a Halloween scavenger hunt list, or make one yourself. This list could feature spooky things that you would normally find dotted around a Halloween-decorated house, such as a pumpkin head, or a box of sweets. On the call, send each player this list and whoever finds the most things on that list within a designated amount of time wins a spooky prize.
Throw contests
Speaking of spooky prizes, why not throw a couple of Halloween contests? This could be, for example, a simple Halloween costume contest. At any point on the call, ask everyone to rate each other's Halloween costume and whoever gets the highest number is crowned the winner.
If you're looking to be more adventurous, why not host a pumpkin carving contest for your call? This would be a great way to get some creative juices flowing and to show your pals what you're made of. Any excuse to get out the paint and glitter, really. So, in advance of the call, why not ask everyone to carve their own creative pumpkins and present them to each other during the party? Ultimately, whoever gets the highest-rated head gets awarded a prize.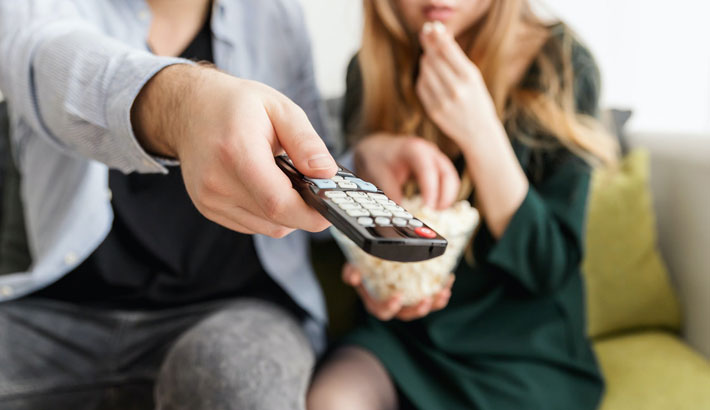 Watch a spooky movie together
Whether your group opts for something light and fluffy like the classic Hocus Pocus, or a flick that promises to terrify like The Conjuring, why not turn off the lights and enjoy a Halloween film together on your call? Now, top tip for this: make sure that everyone presses the 'play' button at the same time before the film starts. After all, the last thing you'd want is an upcoming scare spoiled thanks to your friends being two seconds ahead of you into the film! It's also a good idea to use headphones, so that you're not playing the film's audio back to the group. Echo might be spooky, but in this case it could be a vibe-killer!
Share chilling ghost tales
You may not be snuggled up around a blazing campfire with your friends for this, but a virtual Halloween party certainly calls for the telling of some haunting ghost stories. How you choose to construct your tale is completely up to you.
You may choose to shine a torch on your face while you convey your story, and watch your pals eagerly wait for the big shock to happen as they have their eyes fixed on your spotlight. Alternatively, if you're a natural-born performer, you may decide to thrill your crowd by acting out your story to further heighten the scariness of your tale. The choice is yours!
Position yourself in front of a Halloween themed background
When it comes to a Halloween video call party, the last thing you'd want is to take away any scare factor by featuring yourself in front of a plain old background. With this in mind, you may want to get those arts and crafts out and design a scary background to position yourself in front of during the call.
Think cobwebs, spiders – perhaps even feature a haunting Jack-o'lantern beside you? These chilling homemade backdrops would certainly help to create a frightening atmosphere – especially when the time comes for all those ghost stories to be shared!
Last but not least, don't forget about the spooky refreshments
Your costume may be nailed, the Halloween playlist may be spot on, but a spooky video call party just won't be the same without the presence of some delicious themed snacks and drinks.
On the day of your video call, why not bake a batch of Halloween cookies to tuck into during the party, or perhaps during the film that you're going to put on? If you're planning a boozy virtual Halloween get-together, why not look up some recipes for Halloween cocktails to make? After all, you're going to need something to calm the nerves when that horror flick starts!
Now, it seems that you've got plenty of options when it comes to celebrating the scare season this year. Whichever way you choose to enjoy the festivities, make sure to make it a good one, and don't let those COVID blues get you down!