The Growing Popularity Of Outdoor Exercise During Lockdown
With the Coronavirus pandemic leading to lockdowns all over the United Kingdom in 2020, a large number of gyms had to close their doors, pushing many to take their exercise outdoors. As people strived to keep up with their fitness, spend more time outdoors, and keep their children active, many people have been stepping up their activity this year in a variety of ways.
The Resurgence of Running
With most fitness centres closed for the majority of this year, running has proven to be a key aspect to physical and mental health during these tough times. Many people are now hitting the road for exercise, most of whom are new runners. With running events cancelled, many seasoned runners even chose to do virtual runs so that they could still take part this year. As this year's Great North Run was cancelled, and many had been training or fundraising for it, organisers created a virtual event for runners this year.
Due to the pressures of the ongoing pandemic, many people might have struggled to maintain their fitness in 2020. However, according to this article from The Guardian, there were also people who decided this was the year to improve their sleep, diet, and exercise routines. Some people downloaded the NHS's Couch To 5k mobile app to help them build stamina and get into running during lockdown.
The Rise of Skating
There is no denying the fact that the pandemic has introduced a whole new level of exercising. It is during this period that roller skating took off, mostly heightened by TikTok. There are many roller skating videos posted on the platform and one of the most popular users on the site is @anaocto whose feed is full of creative and inspirational skating videos. She is not the only roller-skater on the platform as many other skaters have been credited for creating an escape avenue for people held at home during these critical times.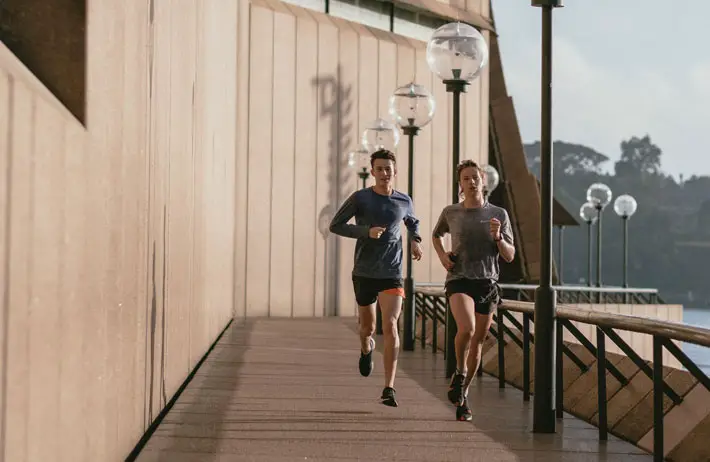 Another viral trend that has been taking people's minds off the pandemic is the relaxing skateboarding video by @420doggface208 that went viral. Earlier this year, he achieved millions of views by cruising along a street on his skateboard to Fleetwood Mac's hit song 'Dreams' while sipping a bottle of cranberry juice. Thousands commented on the video saying how soothing and peaceful it was to watch. Not long after, Mick Fleetwood recreated the viral TikTok after the original video became so popular.
So why have People Started to Exercise more During Lockdown?
Despite the current social and economic challenges affecting the active lifestyle of many people, there has been a notable increase in engagement with physical activity in 2020. In countries, such as the UK, outdoor activities have been encouraged, something that has pushed the locals to take advantage of the available time that they can spend outdoors.
This year, it was evident that the interest and intent to exercise had increased, according to this guide on are people exercising more or less during lockdown. Data shows that at the start of the UK lockdown earlier this year, exercise-related online searches had a steady increase. In a Sport England survey earlier this year, walking and cycling also proved to be some of the most popular outdoor activities during the initial lockdown phase in the UK. According to their survey, 59% of people walked for exercise in week one of lockdown compared to 63% in week six. For cycling, numbers of people going out on their bikes during lockdown increased from 8% to 13% over six weeks too. Perhaps one of the biggest advantages of the pandemic is the fact that most people now have more time to exercise while they are at home more. Amid the anxiety and uncertainty of when the pandemic will end, exercising can be an excellent way for many to not only maintain a healthy body but a healthy mind too.