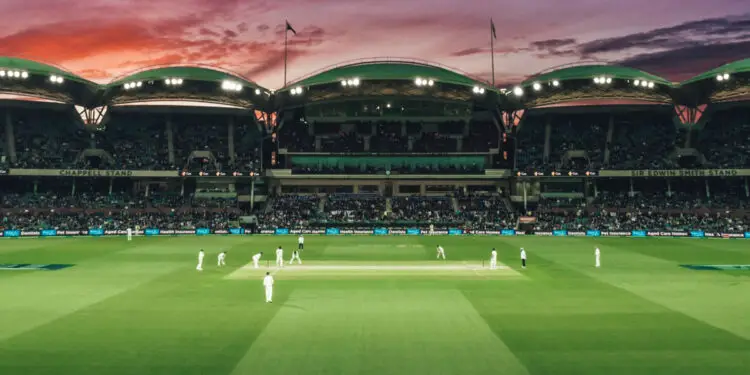 Yorkshire is well known as one of the biggest cricket playing areas in the UK and perhaps in the world for that matter.
The county possesses more cricket clubs per square mile than any other across the British Isles and it is part of the fabric of society within Yorkshire.
Club level cricket within the region is known for its fiercely competitive nature and that transcends through both the junior and adult game – with players of all ages and genders taking an active interest in the game.
Joe Root, Jonny Bairstow and Adil Rashid are just three England national team stars that ply their trade for Yorkshire, having come through the ranks in the region.
With cricket placed in such high esteem by Yorkshire folk, the increase in cricket betting opportunities has seen more people than ever looking to enjoy a flutter on cricket.
Fans are currently spoilt for choice when it comes to cricket betting options, which can be both a positive and a negative for punters.
Read on for a cricket betting guide:
Have a go on the Bookmaker Cricket Offers
New and existing punters can always access betting promotions from UK sportsbooks – as they all continue to fight for trade.
Free bet offers come in a variety of forms, all of which can be used across a range of cricket betting options and they can be very lucrative for players.
There are risk free betting offers by 888 Sport for new customers, who will reimburse a punter if their first bet on a cricket market loses.
Other offerings are easier to claim with some sportsbooks giving out free bet tokens simply for opening an account with a chosen bookmaker.
Whichever option you choose, be sure to read up on all of the terms and conditions associated with cricket betting offers.
Acquire Cricket Knowledge
On the surface, cricket looks to be a simple game between the batting side (who are looking to score as many runs as possible) and the bowling/fielding side (who are looking to get them out).
However, the complex scoring system associated with cricket can be confusing – but it can be a godsend for punters – with so many potential betting niches to find.
As a sport, few sports are more global than cricket, with matches played in pretty much every Continent – meaning there are plenty of leagues and players to come familiar with for punters.
But for those in the know, there are plenty of cricket betting opportunities so immersing yourself into worldwide cricket can be fruitful when sports betting.
Cricket In-Play Betting and Live Streaming
With an almost 24/7 calendar, cricket offers punters a golden ticket when it comes to being able to live stream the action and bet in-play.
T20, the shortest format of professional cricket is played over 3/4 hours and with the very nature of the game being slow paced, punters have ample time to bet in-play.
One Day Cricket is played throughout the course of the day – again assisting punters in their quest to win through in-play betting whilst Test Match Cricket is played over 5 days – allowing punters to really get stuck in to all of the bets they have at their disposal.
Cricket betting has become big business for bookmakers, and they have also seen the benefit of live streaming the action through their online sites meaning punters can watch and bet on the action as it unfolds.
Cricket Accumulator Betting
T20 and One Day Cricket schedules are notoriously condensed, with most cricket taking place in the summer months – the games have to be squeezed into a relatively small time scale – particularly in the UK.
Accumulator betting has become a huge part of British sports punting, with punters keen to place a small stake and see a big reward.
Cricket accumulators have become more commonplace with competitions like the T20 Blast (in England), IPL (in India) and the Big Bash (in Australia) all hosting matches simultaneously – allowing punters to indulge in a cricket accumulator bet.