Will the Local Buyout of Asda Benefit Yorkshire?
Earlier this month, the Issa brothers (backed by TDR Capital) won the auction for supermarket giant Asda. It's the first time that the company has been in British ownership for two decades.
US supermarket conglomerate Walmart accepted a bid from the Blackburn-born brothers after a lengthy auction process that culminated in a £6.8 billion deal. As part of the deal, Walmart will retain a minority stake and a seat on the board.
Do Supermarkets make good Investments?
2020 has been a profitable year for Walmart investors. After opening on January 1 at 118.86 per share, the company's stock has risen steadily throughout the year. Following the sale announcement on October 2, the company's stock broke through the 140 barrier, before continuing to rise to 144.25.
Overall, the average share price return for 'customer staples suppliers' in the UK (a group containing supermarkets) has fallen by 1.3 per cent in 2020. However, this still makes customer staples providers the fifth best performing sector on the FTSE All-Share, where they outranked financial services providers, real estate agents and energy suppliers.
As a result, if you're currently considering diversifying your investment portfolio, then supermarket shares could be a good choice due to their resilience. However, if you're not interested in the hassle of actually buying and selling shares, then using a financial derivate such as a contract for difference could be a better option. This way, you won't own the underlying asset and you can speculate on rising and falling markets. Plus, by using contracts for difference, you can hedge your share portfolio if you think your current shares may take a downturn.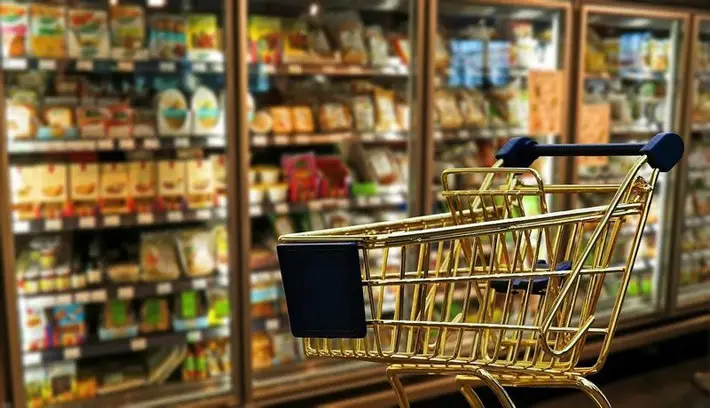 What does this mean for Yorkshire?
Asda is considered to be an iconic British brand. As a result of this, the Issa brothers have been clear that they will not rock the boat. They have confirmed that the company's headquarters will remain in Leeds and the supermarket's Chief Executive Roger Burnley will remain in his post. Overall, the Issa brothers plan to invest more than £1 billion in the company over the next three years. Most of this money will be used to strengthen Asda's business and its supply chain.
In addition to this, the billionaire brothers are also aiming to grow Asda's share in the convenience store market. As part of this, the company recently announced an 'on the move' convenience store format, which aims to make the in-store shopping experience as simple as possible for customers by allowing them to complete more shopping in one location. As the brothers currently own the EG Group of petrol stations, analysts believe that they will use their 6,000 international sites to give Asda access to new markets.
Similarly to this, the Issa brothers are also aiming to make the company a market leader in terms of its online operations. In the past few years, online demand for grocery shopping has soared. However, many supermarket giants such as Asda and their local rivals Morrisons (who are headquartered in nearby Bradford) have struggled to meet demand. To counter this, Morrisons recently announced a partnership with Amazon in an attempt to get ahead of the curve. Originally trialled in Leeds only, the partnership now exists UK-wide and allows customers to purchase their groceries via Amazon Prime and get deliveries the very next day.
As a result of the competition between Asda and Morrisons, it appears as though Yorkshire will be at the competitive edge of the supermarket sector, with both retailers looking to increase competition, add jobs to the local market and improve service while keeping prices low. Customers will likely benefit from this as the supermarkets enter a price war, while those searching for jobs will also find opportunities.
In conclusion, supermarket shares have been resilient in 2020, offering investors an opportunity to diversify their portfolios. Walmart's sale of Asda to the Issa brothers is an interesting development. For Yorkshire in particular, the news is great for the market, as increasing competition between the local powerhouses of Asda and Morrisons will undoubtedly lead to greater innovation and improved benefits for jobseekers and customers alike. Throughout 2021, it will be interesting to see whether Morrisons is able to fully expand its partnership with Amazon as planned. At present, they have a competitive edge over Asda in the online market, but Asda's new billionaire owners have the liquidity to mount a challenge to this dominance.