Real Estate Opportunities in Madrid after the Advance of Covid-19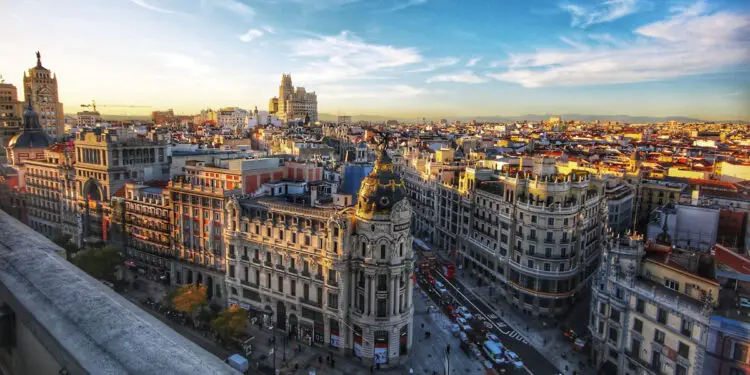 The coronavirus pandemic has affected the lifestyle of our society in a big way. It forced the government to take desperate measures such as lockdown which kept families at home for weeks and many workers had to carry on with their work remotely, until de-escalation arrived. With the pandemic being the new normal, it was necessary to come up with new ways of working across all industries, which continued into the second wave.
Almost all productive institutions have been hit hard by the onset of the pandemic. Among these affected institutions is real estate, which was not spared at all. Despite its implementation now being different in various aspects of our daily lives, the current context offers new opportunities for both real estate agents and those, for example, seeking offices for rent in Madrid. With uncertainty everywhere, security, seriousness and trust now prevail when carrying out any sale or rental operation.
In this way, The Belbex real estate portal has been presented as one of the most used options to scout for an office, premises, warehouse, or industrial land in the capital city. We are referring to an easy to use platform that has an intuitive interface which includes a team of professionals which is in charge of nurturing all the opportunities that the real estate market in Madrid has to offer to those who are in need of a new location to continue with your company or business project.
The Ideal Place to Establish a Company
It's always an exciting task when you start a business idea and it requires a lot of perseverance, effort and know-how. It is also a project that will need you to take the right steps and one of those steps includes finding a good place to lay the foundations of the business idea and grow. You would look for offices for rent in Madrid or a warehouse with sufficient space and enough facilities that the project will require.
The database of Belbex has more than 24,000 properties that are up for rent and sale. It has 23 million square metres available, which includes 2 million office spaces. This is a great offer for people looking for a good location to house their business projects. This offer will also benefit those who already have businesses with a long history and wish to go a step further by acquiring new facilities that will allow them to grow and expand even more.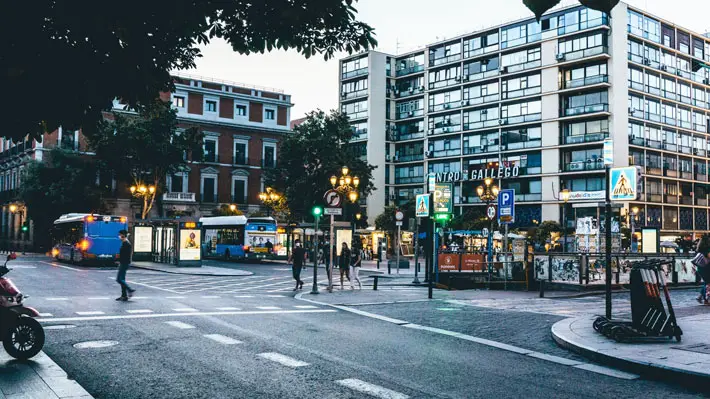 The Real Estate Sector Resists Covid-19
The state was alarmed as a result of lockdown and for a few weeks, citizens were forced to stay indoors at their homes and work from home. Now that the new normal has been adapted, returning to the regular job is coming back, but people will need to comply with the relevant health measures and protocols to prevent new infections.
Companies will need to comply with new workplace safety, such as social distance between the workers, installing different types of elements that can promote the protection of employees, technicians, suppliers and all the people who at any time will have access to the premises, office or warehouse in question.
This situation has made entrepreneurs look for alternative solutions in the real estate sector to change their workplace for another that will provide them with the best condition to continue with their productive activities while still ensuring their workers and customers' safety. Finding this type of property with a conducive work environment is not an easy task. This is where Belbex gains prominence, as it will act as your reference portal.
Detailed Search for the Perfect Place for Office
The main advantage of using the company to find an office, premises, warehouse or industrial land in Madrid is the database: As stated earlier, they have more than 24,000 options to rent or buy. Any party that is interested can easily gain access. If you are interested, you can find facilities that suit your business project and the needs that you may have.
In addition to the vast database, Belbex stand out for offering the users the ability to perform specific searches. This is down to data and characteristics segmentation – for instance, an interested entrepreneur who wants to rent or buy offices with larger surface area can enter a minimum number of square metres in the search criteria. This way, you will find options that will adjust to what you need to continue growing.
Location, Price and Availability
Within the particular search form, Belbex also allows users to specify criteria such as the price for renting or buying and to search for properties in a specific area of Madrid such as the Salamanca district, the Paseo de la Castellana, among others. It also incorporates real estate from the neighbouring municipalities such as Alcala de Henares, Mostoles, Alcorcon, Leganes, Fuenlabrada, Getafe, Majadahonda or Parla in its database.
In a nutshell, finding opportunities in the real estate sector is still very much possible, even in this current climate. The most important thing is to have a team of professionals like the one who makes up the Belbex portal, real estate experts who help businessmen and women find the most appropriate location for their businesses. The professionals can also help businessmen and women to get a boost or take the first steps of future development projects.