Best Chocolate-Themed Breaks for Easter
Choc Full of Treats
By Richard Jones
As a nation, our love for chocolate knows no bounds, and many homes will be full of Easter eggs, bars and treats this weekend.
But once you're out of the sweet stuff and fancy replenishing your reserves, a chocolate-themed break or day trip is the perfect solution.
Chocolate is so popular that it has its own niche in the holiday market – there are entire hotels dedicated to chocolate, quirky rooms with hidden treats, chocolate-themed afternoon teas, museums and tasting workshops.
So, whether you want to treat a loved one to a break with a difference, learn more about where chocolate comes from, make your own confectionary, or experience your favourite goodies in a fabulous location, we've tracked down some of the hottest chocolate-themed destinations that are sure to appeal to your sweet tooth.
York's Chocolate Story – York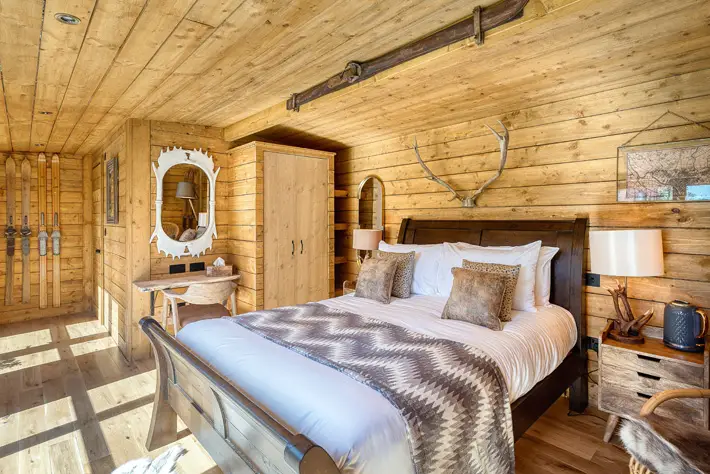 Being a pioneer in the early days of the sugar trade, the city of York has plenty of ties to the history of chocolate, and the York's Chocolate Story attraction offers exhibitions, events, a shop and cafe. You will learn how a simple cocoa bean is transformed into the finest chocolate, and discover the history of iconic brands, while reminiscing about some retro favourites. You'll also learn the secret of why chocolate makes us feel so good and why it has a sustainable future. Then it's time to master the secrets of the chocolatier, as you create hand-made goodies for yourself. Then, if you're looking for somewhere to bed down after a day of exploring, you may want to book into The Clementine Townhouse in York which has opened a new Chocolate Orange-themed room to join its After Eight and Rowntree Suites.
yorkschocolatestory.com
clementinestownhouse.co.uk
Coco Chocolatier, Edinburgh
Salted Caramel, Cold Brew Coffee and Gin & Tonic chocolate bars are just a few of the options at Coco Chocolatier, where 'creativity and cocoa collide'. If you know a real chocolate enthusiast, why not sign them up to the Chocolate School to get expert tuition on how to temper chocolate on marble, make moulded chocolates, create fruit filled and infused broken chocolate, and produce hand tempered chocolate shells, filled chocolates and caramels? Hour-long Connoisseur Evenings take place in the workshop where you can learn all about the process of making chocolate from bean to bar, tasting cocoa nibs and butter in its pure state. To complete your connoisseur experience, finish off with some exciting liquor and chocolate pairing.
cocochocolatier.com
Cadbury World – Birmingham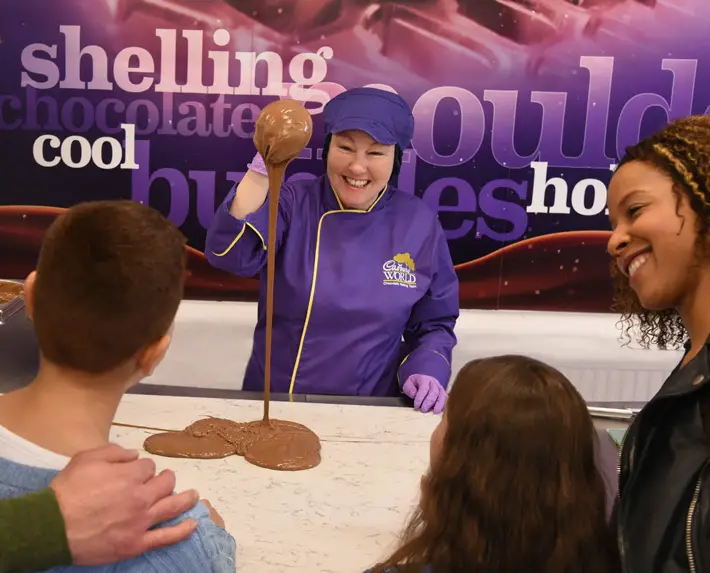 Located in the historic model village of Bournville on the outskirts of Birmingham, Cadbury World offers guests the chance to learn all about the history, magic and making of chocolate through a self-guided tour that explores 14 zones. In the 4D Chocolate Adventure zone, families experience the sensation of diving into a pot of liquid Dairy Milk and ride on the famous Crunchie Rollercoaster, before hopping aboard a 'Beanmobile' for a magical journey through a chocolatey world on the Cadabra ride. No visit is complete without some retail therapy at The World's Biggest Cadbury Shop – perfect for stocking up on your favourite treats for the journey home. Meanwhile, Alton Towers theme park, just down the road in Staffordshire, has teamed up with Cadbury to create a new chocolate factory-inspired suite complete with sweet delights hidden around the room.
cadburyworld.co.uk
altontowers.com
The Chocolate Box Hotel, Bournemouth
A short stroll from Oceanarium Bournemouth, The Chocolate Box Hotel is every inch the themed hotel with bedrooms refurbished using browns, aubergines, and purples. If you're planning a hen or girlie party, then how about some pure Chocadence at the Wilton family's chocolate tasting bar? There are four Chocoptions to choose from – with cups of real hot chocolate, pancakes, waffles, delicious truffles and the most sumptuous of Belgian chocolates. Meanwhile, milk and white chocolate fountains will be flowing ready to dip in scrumptious marshmallows and fresh strawberries, or if you fancy your tasting with a glass of something special, glasses of Prosecco are served alongside sweet treats. Finally, for the Afternoon Tease, tuck into an assortment of finely cut finger sandwiches, freshly made scones with jam and clotted cream, and a selection of gorgeous cakes.
thechocolateboxhotel.co.uk
Chocolate Nation – Antwerp, Belgium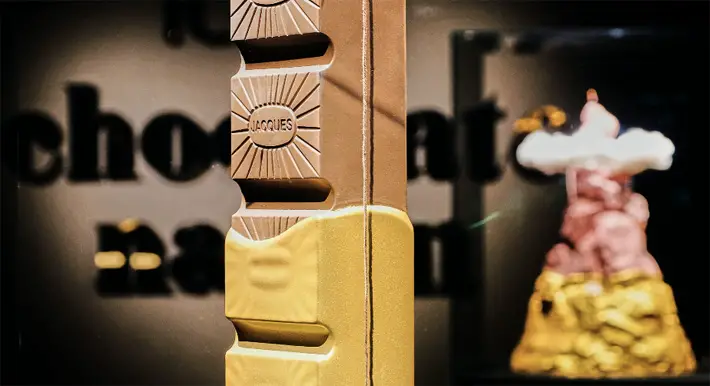 What article about chocolate holidays would be complete without a mention of Belgium? Home to some of the finest chocolate in the world, the country has many fairy tale towns and cities where the sweet treat is the most popular commodity. Take a wander through the quaint winding streets, and you'll discover a myriad of shops stocked with chocolate of every description. From the handcrafted creations of the world-famous Godiva to novelty chocolates in every shape, size, and flavour, you'll find the perfect sweet souvenir for loved ones back home, or to enjoy for yourself. Chocolate Nation is Belgium's most delectable attraction. Here, you can taste 10 different flavours of chocolate, while the Chocolate Nation offers different types of workshops and courses for both chocolate fans and chocolatiers.
chocolatenation.be
The Rabot Hotel, St Lucia
If you love the Hotel Chocolat brand, you'll love St Lucia. It was here that the famous company was first formed, and where you will find plenty of boutiques and even a restaurant specialising in nouvelle cuisine featuring plenty of chocolate. Hotel Chocolat grows its beans in a plantation estate on the island, and tours can be arranged through various tour operators online. The Rabot Estate is St Lucia's oldest plantation, and the hotel is high in the rainforest. Comprising of 25 private eco-lodges, an open-air restaurant, bar and spa, the hotel reconnects guests with nature by way of open-air architecture and sustainable earthy materials. Indulge in their multi-sensory, Tree to Bar experience Project Chocolat, unwind at the unique Beauté de Cacao Spa, and enjoy their cacao-infused cuisine and one of their signature chocolate cocktails by the infinity pool.
hotelchocolat.com
Maison Cailler – Switzerland
There are few places in the world that make finer chocolate than Switzerland, so if you're tempted by truffles of you've always wanted to taste the perfect praline, head over to the beautiful town of Broc to visit the Maison Cailler factory (top image). This artisan chocolatier, founded by extraordinary entrepreneur Alexandre Cailler, has been in business since 1898, and you'll experience some of the best chocolate you have ever tasted. The hour-long museum tour leads you through the history of chocolate, from Aztec cocoa ceremonies to the innovations of today. And just like a scene from Charlie and the Chocolate Factory, you'll be whisked into a special tasting room and provided with gorgeous samples to indulge your palate.
cailler.ch