Best Ways to Spend the Christmas Lockdown
In this year like no other, with so many uncertainties, we can at least be sure of one thing: This Christmas will be a Christmas like no other.
Lockdown, tiers, windows of opportunity for getting together, no hugging, doubts about whether we should be gathering at all – all add up to our first and hopefully last ever lockdown Christmas.
Course, however we spend it, there are still ways and means to get the family together – even if it's by the ubiquitous Zoom – and most families will feel that they, at least, deserve some sort of celebration before we kick 2020 kicking and screaming out of the back door.
With that in mind, find our 100000 best ways to spend a safe and sound lockdown Christmas…
PHOTO OPPORTUNITIES
We live in the digital sharing age, where an image can be uploaded and shared sometimes even without the click of a button. While our support bubbles may be able to be with us, our wider family will not.  Setting up a Christmas Whatsapp group with friends and family is a great way to share Christmas good time – or why not try Telegram, where you can share bigger files up to 1.5GB.
VIDEOLINK DINNER
While loved ones might be remote this Christmas, that doesn't mean they can't share the Christmas dinner with you. A little bit of time organisation and one or two strategically placed iPads or Smartphones and granny and grandad, or sister and brother can still be eating with you in a simultaneous lockdown feast. Yes, it needs planning – and ok, timings can sometimes go amiss – but you'll be surprised how getting creative with technology can help people come together.
CULTURE GRAB
Settling down for the Queen's Speech might still be a tradition for some, but in lockdown we've all become a little too familiar with the increasingly large black screens in all our front rooms. Watching a Christmas movie might seem like more of a busman's holiday this year, so why not dip your toe in to our cultural icons and – both the National Theatre and Royal Opera House are offering free access to their YouTube channels where you can catch all sorts of immaculate artistic delights – maybe for the first time.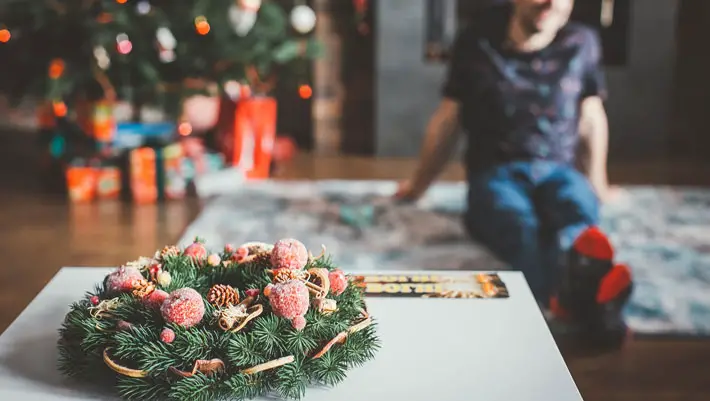 CASINO PARTY
For the adults in the room who are seeking more of a thrill on Christmas Day, a casino party can offer adrenaline firing action to match whatever budget you have available. Take an online trip to somewhere like Casinofy, to find the best sites to play live casino where you can indulge in a family group session on poker, blackjack, slots – or even go full James Bond for the evening and have a dabble at roulette. Who knows, you might even get a Christmas bonus!
VOLUNTEER OR GIVE
Seeing as it's a Christmas like no other, why not do something you've probably never done before. Never has there been more of a need for local volunteers – especially in the NHS. First responders are needed all across the country and the rewards for your own personal health are huge – helping people really does feel good. Another option could be to help out on a hyper local level, simply by a socially distanced call on isolated or elderly neighbours to check on their wellbeing.
GET ACTIVE
While some have used lockdown productively, the closing of gyms and workout spaces have meant fitness for some has taken a back seat. There's no time like the present, so they say – so why not use Christmas as an excuse to get the family up and active again. Focus gifts around running, cycling or outdoor activities and use this festive period as the kick-off point towards a happier and healthier New Year.
However you choose to spend your lockdown Christmas, we hope you spend it safely and as near to your loved ones as possible. Here's to the full lashings in 2021!