An Interview With Sophie Ellis-Bextor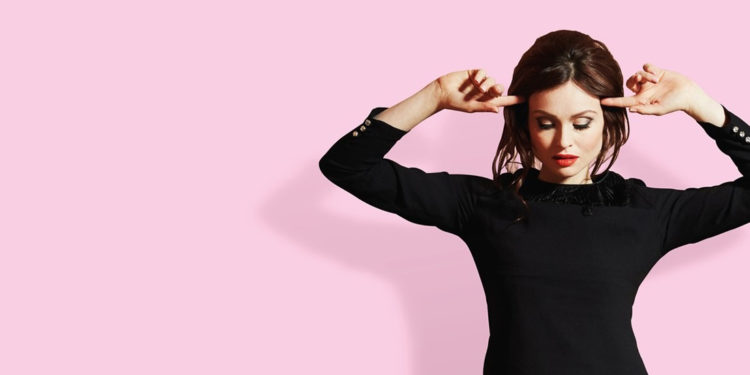 Sophie Ellis-Bextor is currently on tour promoting her 2019 album 'The Song Diaries', an orchestral re-work of a selection of her singles. Steve Crabtree caught up with her ahead of the tour…
The November leg of your tour has just started, but it's already been a busy 2019 for you hasn't it? What have you been up to?
It has yes. I had a baby in January, and in March I released my seventh album which is an orchestral greatest hits. With that I've reworked most of my singles with an orchestra and new arrangement, and that's been really fun. I took that out for the first leg of its tour in June and then did loads of festivals. Now I'm here for the second leg of the tour. It's me with a 21 piece orchestra and my band, and it's a really fun gig – with a lot of stuff going on.
I saw you play at the Lytham festival in summer which was a really good gig, and that was just you and the band. Who came up with the idea to get an orchestra on board?
It was quite a sort of natural progression really. A friend of mine called Amy is a cellist and a string arranger. She's worked on my last couple of albums and I did a little charity event with her where she did a re-worked version of 'Groovejet' and it just sounded really different. I liked what it brought out of the track. So, that's what sowed the seed I think. I took her out for lunch and I said 'shall we try and do an album like this?' I didn't think there was much point in doing a regular greatest hits album, but thought there was something to be gained by this version. And it was fun to do as well, and gave me a bit of a challenge.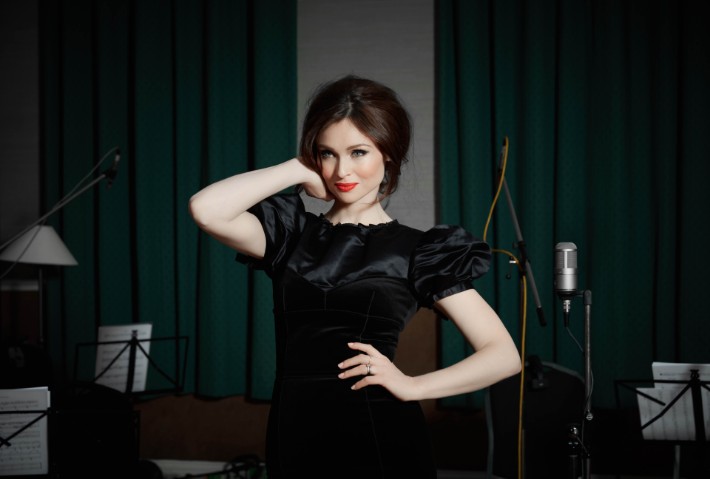 "People end up dancing in the aisles"
There are some songs on the album which you think would never work with an orchestra, but they all do. Is there a standout or surprise tune on the record where you thought it might not work, but it actually does?
Well, yes and no. I haven't done every single that I've released but I tried to work out what songs would benefit from the process. So, I guess we sort of knew there were things to explore with each one because that was a kind of pre-requisite, and there's a couple of tracks that I didn't even put on the list. Some of them are even my bigger singles but I just thought they'd lose something in translation so I wanted to make sure there was a point to doing it.
You've also managed to get a song on there that you did with Theaudience.
Yeah, well I felt like I wanted to get something on there that told the whole story really. That's where it all started.
And Theaudience were more of the indie vibe – are you an indie girl who's embraced disco and pop, or are you a disco and pop girl who dabbled in a bit of indie?
Well, when I was really small I loved pop. And when I was a teenager I was really in to indie. So I think there's a lot of me that's an indie kid, but I think, like a lot of people, I realised that it was ok to embrace a lot of different music styles. A lot of people have different types of music on their playlist or in their record collection and I think it's more about a mindset really. But I also think that culturally things have changed a lot too. When I was in Theaudience people stayed quite close to their genres. But now it doesn't really work like that anymore. I think people are really open-minded about trying different things, and cross-pollination.
So, with the tour – as well as the orchestra you're taking your band with you. Does that mean we're going to be in for a more mellow night, or are we going to be up on our feet with a bit of disco going on?
Both! The first half of the gig is going to have quite an orchestral side to things, and then the band come out halfway through and we go kind of Studio 54 with the orchestra and the band together. So people end up dancing in the aisles, so it's quite quirky!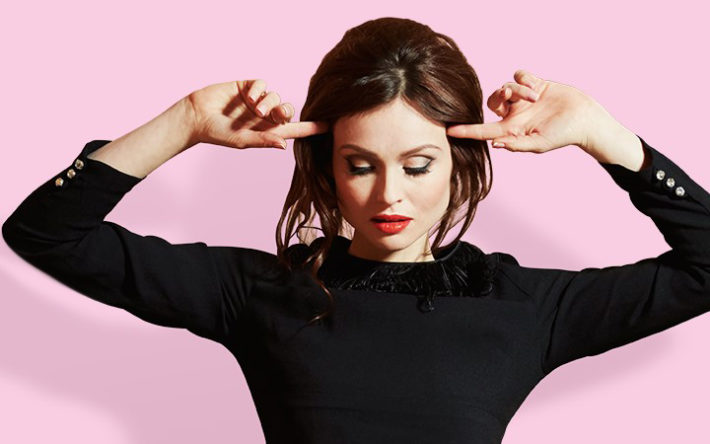 "I've still got a lot more things I want to do"
We'll be there at the Leeds gig. Have you played in Yorkshire much?
Yeah, yeah, yeah! I come up that way a lot. I've had some of my favourite gigs up there. There's a place called Picturedrome in Holmfirth and I love that. My step-dad is from Huddersfield and I spent a lot of my time up that way.
Because of the power of the song, I think people automatically think of 'Muder On The Dancefloor' when your name pops up. That song's now old enough to work, to vote, to buy a drink, get married and have kids! When you wrote it 18 years ago, did you have any idea that you were on to something special and it'd still be as popular and fresh as it is today?
God no! I had no idea. I'm not really very good at that kind of game. But I do know I liked it. And the thing about it is that I always play my stuff to all my friends. And that was always my friend's favourite, so I always remember that even now when I think about it.
If you could take one Sophie Ellis-Bextor song, and have one artist past or present do a cover of it, which song and which artist would you choose and why?
Well the most romantic song I've done is a song called 'Youngblood'. And maybe someone like Dolly Parton could do that? She can tell a story like no-one else.
And finally… we've had the film Bohemian Rhapsody about Queen, and Rocketman about Elton John. The next big blockbuster is going to be called Take Me Home. Now, who is going to play Sophie Ellis-Bextor in that?
Hmm. Well, given that I hope I've still got a lot more things I want to do, and more adventures ahead I'm going to imagine that the person who's going to play me is only about 3 or 4 years old. And you haven't heard of her yet! So I don't reckon you'll know her name!