An Interview with Line of Duty's Perry Fitzpatrick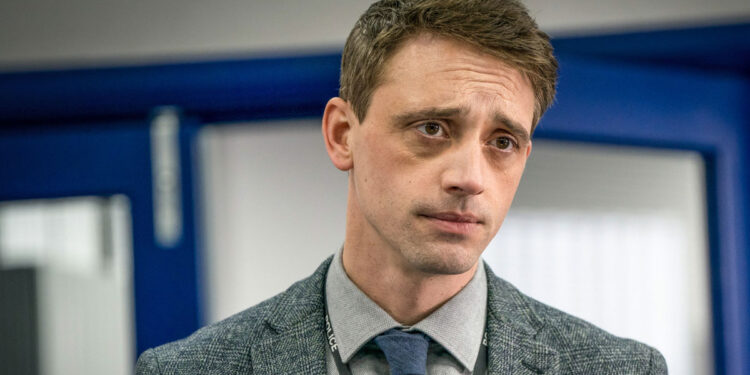 By @Roger Crow
It was a question that millions of TV fans faced in early May, 2021: "What do we do now Line of Duty has finished?" Well, there's always the option of watching the entire series again as Jed Mercurio's addictive crime saga is released for home entertainment.
For the purposes of 'the DIR', I'm Roger Crow and I'm speaking to Perry Fitzpatrick, aka DS Chris Lomax.
Perry, congratulations on the most exciting British TV drama of the decade.
Well, thank you very much.
What's your week been like since the final episode of series six had millions of us hooked? Have you been stopped in the street by fans?
Not too much. I don't tend to dress like Lomax, so I tend to slip by unnoticed. If anything I get a lot of people smiling at me.
Do you get a lot of people asking if Lomax is related to 'Dot' Cottan?
I was getting that actually, yeah. I'm friends with Craig Parkinson, and we were talking about that, that we look similar and sound similar.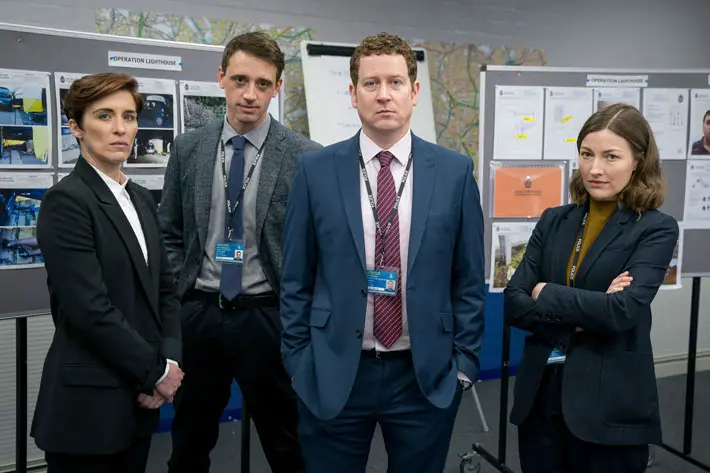 "Amazing to be a part of it"
What was it like filming under Covid restrictions?
To begin with it was really difficult actually. It was so different to anything we'd been used to with all the different procedures brought in. But we still managed to have fun and created what we felt was a realistic world by having less supporting actors.
Were you a fan from the start or did you binge it a few series in?
Oh I've been a fan of it for years. I'm good friends with Vicky McClure, who plays Kate Fleming, so I tuned in about 10 years ago to watch her in that, and I've been a fan of it since then really.
You're no stranger to big hits, having been in the Downton Abbey film, but have you experienced anything like the success of Line of Duty?
Yeah, Downton was really big, and obviously This is England as well, which also has a dedicated fan base, but nothing like this; breaking record viewing figures and stuff, so yeah. Amazing to be a part of it. I've never done a job before where everyone knows someone who is obsessed with the show. I've got friends and family who are, and they were asking me for months: "Who's H?" A lot of the fan theories were really great; really interesting. I don't do social media, so I've stayed away from a lot of it.
Was the finale a shock or did you know the outcome from the start?
No, not at all. It was kept from us. We had a read through in 2020, which was the first few eps, then we had a big break due to Covid; we went back in August 2021, and were kind of fed the scripts as we were shooting, so we didn't get the finale until right before we were going to shoot it.
It was a controversial ending. What was your reaction when you found out who H was?
I really enjoyed it. I think a lot of people have revisited the last ep and maybe feel differently about it now. It was clever and far more realistic and unsettling to have the idea of systematic corruption.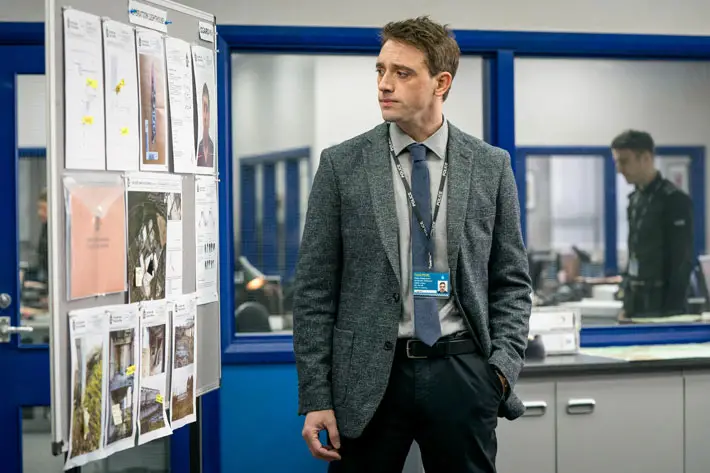 "I like to have different challenges"
Would you be up for a Line of Duty film?
Yeah, absolutely. If it keeps going then I'll be very happy to return, but there's no news yet.
I was a big fan of Jessica Knappett's sitcom Drifters.
Oh thanks. A great bunch of girls.
Is comedy harder than drama?
I find it quite easy; I really enjoy it. Nottingham Workshop was a drama school set up by Carlton Studios, and they essentially taught you improvisation. We improvised comedy on a weekly basis, so it's something I'm pretty used to, so I like to be able to do both. If I get a call I can do comedy and drama.
Have you had a favourite job over the years?
I've enjoyed them all to be honest… the differences between them, and I like to have different challenges. Flip in This is England is a job I'll always treasure. And this, to play a detective in the biggest show on telly!
What have you got lined up next?
I've got a couple of projects lined up for the summer, which I can't talk about. Reading a few scripts, and I do a bit of gardening in my spare time.
Thanks for your time.
Thank you.
'Line of Duty' Series 6 is out now on digital. Series 6 DVD & Blu-ray + Series 1 – 6 Collection DVD Box set released on 31 May