An Interview with Dean Friedman
Singer/songwriter Dean Friedman became an overnight star in the 1970s with his hit 'Lucky Stars'. @Roger Crow chats to him about his new album, American Lullaby; coping with a certain ex-US President, the pandemic, and how 'Lucky Stars' came about.
Hi Dean. A lot has happened since we last chatted, what with the lockdown and a certain ex-US president. You must've had no shortage of material to work with for the new album.
Well it was really bewildering trying to grapple all the things that were going on; a changing departure from what we typically perceive as normal. Reality was really shattered the day we woke up and this really emotionally damaged, vindictive reality show host became president of United States. I think even his supporters were shocked that he actually won, and certainly he was.
Did the pandemic give you time to take stock and focus?
It did, and all the global suffering aside, a lot of people would say the same thing because it really forced us to slow down, to stop and take stock of our lives, our priorities and really think seriously about what we had lost and what meant the most to us. It was a rare opportunity to reflect on all those things in our lives. Things that were important, and for me as a recording artist, it actually gave me more time to work on this album than any previous album; this will be my ninth studio album. And I never had this much time to really delve into the material in terms of writing, arranging and producing. It was an interesting experience for me to be able to spend more time than ever, trying to realise the vision that I had going into it.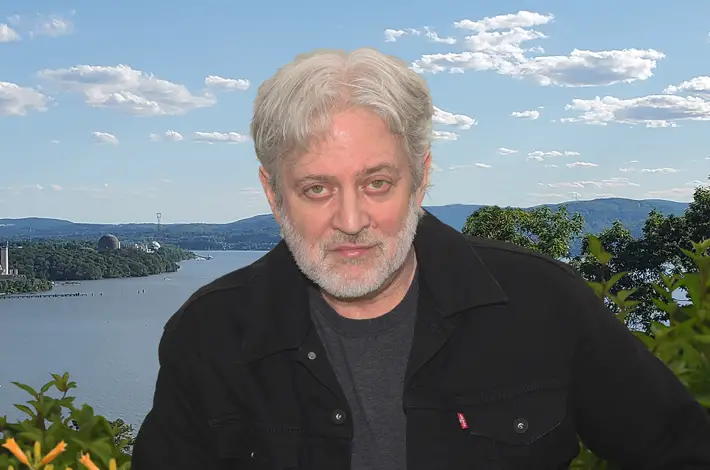 "Kind of bewildering"
One of my all-time favourite songs is 'Lucky Stars'. How did that come about?
'Lucky Stars' is my pop version of a traditional country music duet. All the elements of a good country song are marital strife and squabbles and jealousy rearing its ugly head, and how to resolve it in under three minutes. I'd say it's also probably influenced by the fact my mum performed on Broadway, and there was always some Broadway show tune or musical on the piano, and so I grew up in a household with music. Those are a lot of my early influences until I got a transistor radio for the first time and started listening to top 40 radio. So in some ways it's also a mini-musical encapsulated into a pop song with the dialogue being very conversational, and sort of alluding to a larger context. I wasn't prepared for the backlash that occurred. That's because the airplay was so ubiquitous at the time. And I think some folks didn't really appreciate how tongue-in-cheek it was (laughs). But I've always enjoyed the fact that it really does touch on a lot of substance in terms of relationships, in terms of behaviour and how people respond and react to each other. Even the chorus, which on some level is kind of bewildering: "We're not as smart as we'd like to think we are". How smart do we think we are? How smart is that, and why should we be glad we're not that smart? As confusing as that construct is, I think people intuitively grasp really what I was saying was, "Thank goodness we don't have to rely on our pure intelligence. We can rely more on our emotional intelligence, and that sometimes we'd be better off following our hearts instead of our head". I think people grasp that even though it might not have been blatantly obvious.
"Whole new audience"
You recently received a new wave of fans thanks to those mid-1980s videos you made about synthesisers, which went viral.
Yes, if you read some of the comments, they're hilarious. And once a week I get an order from somewhere around the world for the T-shirt that I'm wearing in the video. It's a cartoon that I drew of a crazy synthesiser player. It's strange because it's totally separate from something like 'Lucky Stars', but it's a whole new audience for me. It's kind of surprising.
I enjoyed your Selby gig in 2013. Can we expect to see you back in Yorkshire, maybe next year when things have calmed down?
Absolutely I've rescheduled my UK/Ireland tour dates going on three times at this point. But I have a UK tour booked beginning April 2022, and I'll definitely be in your neck of the woods. Unless a giant meteor crashes into the face of the moon and disrupts air travel, I am determined to get on a plane with my bags and guitar and get back on the road to do live gigs. I'm also doing six nights of a virtual Fringe show – 13, 14, 15, 20, 21 and 22 of August, starting just next week, and tickets for that are on my website. And I'll be premiering the new album, American Lullaby live, along with a bunch of my familiar radio hits. I'll be streaming it live from my basement via Zoom, and tickets to that are also on my website.
Thanks for your time.
Thank you.
'American Lullaby' by Dean Friedman is available from deanfriedman.com