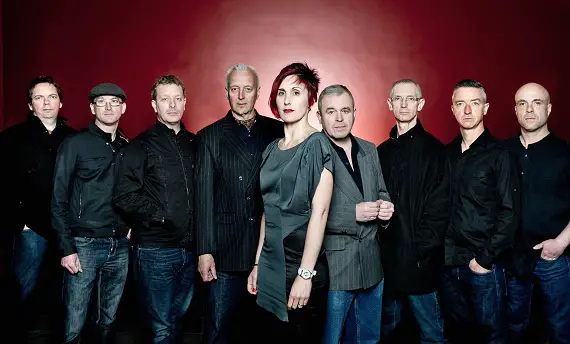 'Famous Last Words' with ex-Beautiful South musician Dave Hemingway…
An ever-present with Yorkshire's biggest ever band, The Beautiful South, Dave Hemingway sang on many of their hits, including their only No. 1 'A Little Time'. Joining the band at Paul Heaton's request following on from the demise of The Housemartins in 1988 (for whom he was the drummer) Dave became one of The Beautiful South's three vocalists. "I assumed I would be drumming in the new band," he says, "But I was needed to just sing and be a front man. It was hard to adjust at first (where do you put your hands?!) but I grew into it over time, and now really enjoy it."
The Beautiful South was a huge part of Dave's life and with his knowledge of the songs and how they should be played, he is ideal to keep the material alive with The South. Dave recalls a proud moment driving home from Leeds to Hull to meet his mother at the local working men's club in 1990. During the drive, the chart run down on Radio 1 confirmed The Beautiful South had reached No. 1 with A Little Time. Entering the club to spontaneous applause from old friends is still a special memory. "I have other great memories of that time. An appearance on the main stage at Glastonbury just prior to REM in 1995, with a setting sun as a backdrop, is another which stands out." He adds: "We were generally a happy band even when some things went wrong – and we continue that gang mentality with The South."
We asked him for his 'Famous Last Words'…
"Was that me?"
Last thing you did that made you feel good?
Showed a friend a good time.
Last thing you'd want to be doing right now?
This questionnaire.
Last night on Earth… What's your poison?
A nice chilled Chablis
Last supper… What are you ordering?
Steak, chips and peas, with Bearnaise sauce.
Last person you'd want to share a drink with?
Thatcher/ Blair.
Last time you shed a tear and why?
When David Moyes agreed to manage Manchester United.
Last refuge… where would you go?
The garden shed.
Last the course… tips on loot, love & life?
Spend loot, make love, live life.
Last but one… random question: Tell us about something that interests you that nobody else knows about. Like Gaelic football… or porcelain.
Bargain Hunt.
Your Famous Last Words?
Was that me?