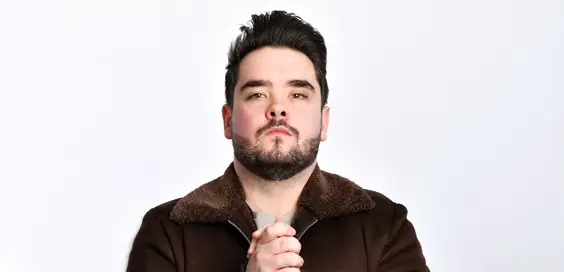 Adam Rowe
Famous Last Words Q&A
One of the most exciting young acts in the UK, 26-year-old Liverpudlian comedian Adam Rowe is set to tour the UK this Autumn. This follows an Edinburgh Festival run for the 3rd consecutive year with his uncompromising, brutally honest stand-up style.
His brand new show 'Undeniable' asks what it takes to become undeniably good at what you do. Adam takes a close look at how your background, class, race, sociological issues, mental health and personality all either hinder or aid your journey for that title. He thinks you can turn (what seems to be) your biggest weakness into your biggest strength.
Here's his Famous Last Words…
Last thing you did that made you feel good?
I was stood at the bar and the bartender asked what I wanted, but the guy stood beside me was actually there before me, so I got to go "Sorry mate, this guy was before me". Which I think is a moment we all enjoy from time to time.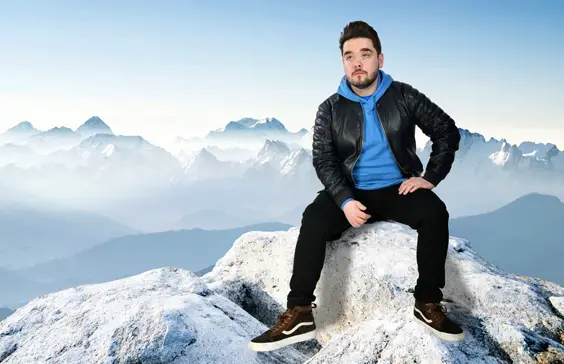 "I don't need new stuff"
Last night on Earth… What's your poison?
Heroin. The only reason I don't do drugs is because I'm scared of them; I don't want to get addicted or overdose and kill myself but if I'm dying that night anyway sod it; smack me up. It must be amazing mustn't it?
Last supper… What are you ordering?
Roast dinner. With braising steak as the meat, about sixty-three goose fat roast potatoes, carrot & swede mash, broccoli, cauliflower, four Yorkshire puddings & loads of pigs in blankets. You can't beat a roast – and if my mum ever won money on a scratchcard she'd do one with braising steak and it's just incredible.
Last person you'd want to share a drink with?
Someone who knows things about wine. I don't want to know where what I'm drinking is from, I'm drinking to forget the information I already have, I don't need new stuff.
Last time you shed a tear and why?
Every morning, literally. There's a bit of my bed frame that sticks out and there hasn't been a single morning since we got it that I haven't whacked my knee on it, screamed an obscenity and then started crying. It's horrendous and my neighbours probably hate me.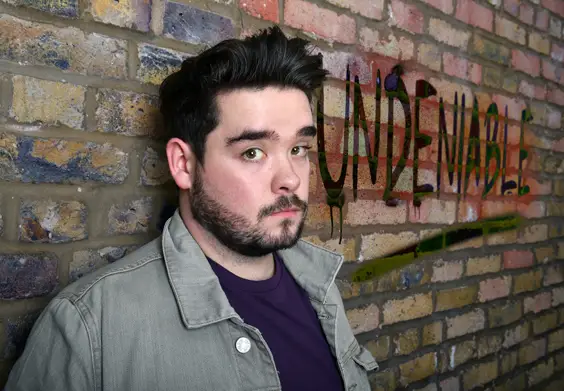 "Properly offensive"
Last refuge… where would you go?
North Korea. I'm convinced that it's amazing there and that we're just told it's horrible because their leader doesn't get on with ours. It's the one conspiracy I buy into. Well, that and the 9/11 thing but we all know that was an inside job, don't we? Jet. Fuel. Can't. Melt. Steel. Beams.
Last the course… tips on loot, love & life?
Well, as a broke, 26-year-old, I'm definitely qualified to answer this question. I think you need to find someTHING, someONE and someWHERE that you love and you'll be happy. If you love what you're doing, who you're with and where you are then surely that's everything you need?
Last but one… random question: Tell us about something that interests you that nobody else knows about. Like Gaelic football… or porcelain.
Rap battles. I've followed a couple of battle rap leagues for about six years now and it's really entertaining, properly offensive and, most importantly, very creative. It's not just about calling your opponent something horrendous, it's about using language and pronunciation to find double meanings. I love it.
Famous Last Words?
Mate, it was just a joke, calm down.
Adam Rowe's 'Undeniable' UK tour visits Hull Fruit Nov 1, Sheffield Leadmill Nov 2 and Leeds Wardrobe Nov 8. For more details visit adam-rowe.co.uk