How to Pick the Right Flooring for Each Room in Your Home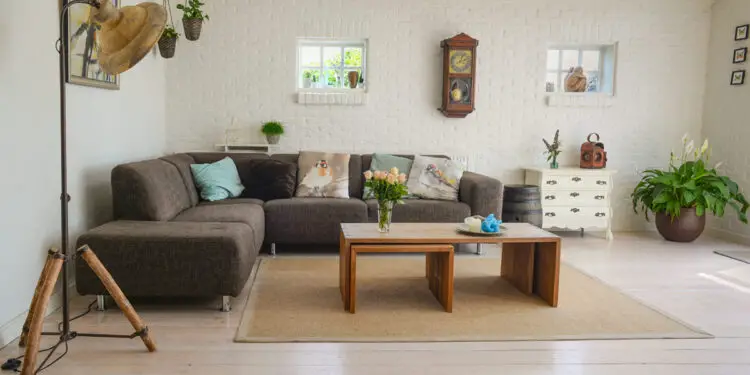 Finding the perfect flooring can feel overwhelming at first. There are so many factors to consider, including style, price, the look and feel and how much traffic your floor is expected to endure. Fortunately, finding the right flooring doesn't have to be a chore. In fact, with a few guidelines in mind, you'll be able to find the best flooring for one or all rooms of your home, whether you prefer carpeting, synthetic hard flooring or wood.
What Are the Main Things to Consider?
You should ensure you have a few key aspects in mind when you start exploring your flooring options, including:
Budget
While it isn't the most exciting aspect of redecorating, it is one of the most important. Creating a budget will help to narrow your search for the perfect flooring, which can range from economic and affordable to extreme luxury and everywhere in between. While you can still install beautiful flooring without having to break the bank, it's important to begin making your choices with a budget limit in hand.
Practicality
Where is your new flooring going? The lounge? The kitchen? Utilisation should play a key role in your ultimate flooring choice. For example, your lounge encounters the heaviest foot traffic, as well as added risks of spills, stains and furniture scrapes. Practicality considerations weigh even more heavily for individuals with pets or children, making this one of the most important carpet fitting questions.
Space
The size and shape of your space matter a great deal when it comes to selecting flooring. Your flooring can help shape the character of a room just as much as the wall colour. For example, if your space is on the smaller side, using flooring in lighter colours can make the room feel spacious.
Style
Does this flooring fit with my existing items? This is a simple question, but one which can easily be forgotten when diving deep into flooring types, styles, patterns and colours. Keep a close eye on what already exists in the space that you will continue to use once the new flooring is installed. You'll want your flooring to complement your existing furniture and items.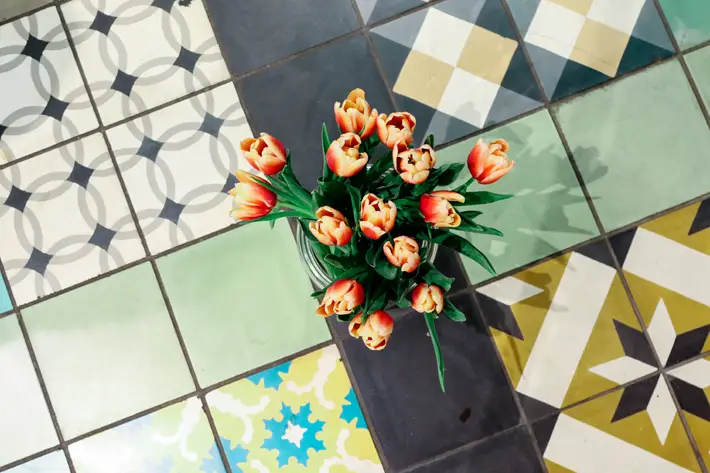 What Kind of Flooring Is Right For You?
The type of flooring you select can vary significantly from room to room. After considering the above elements, choose from the four main types of flooring — tile, vinyl, wood (both hardwood and laminate) and carpet.
Carpet can be an ideal flooring choice for many of the primary living rooms in the home. It is warm, soft to the touch and available in a vast array of colours and textures. Carpet is also better equipped to absorb noise than other flooring types. Installing carpet can be a little tricky, so you'll want to turn to a professional carpet fitting service.
Wood flooring is available in several cuts, wood species and colours. Depending on the style you choose, wood can fit most rooms in a traditional home or add a modern flair to a new build. However, installation, care and maintenance vary widely depending on whether you choose solid hardwood or engineered hardwood. As a result, laminate, wood-look flooring is a superior choice for many.
Vinyl flooring is water-resistant, low-maintenance and easy to clean, with few downsides to this affordable flooring option. Vinyl planks and luxury vinyl tile are elegant yet affordable options that are easy to fit into any size room, from bedroom and lounges to bathrooms and kitchens. Luxury vinyl tiles can even emulate more expensive flooring styles, such as wood or stone, without the hefty price tag and demanding upkeep.
Tiles are some of the most durable products currently on the flooring market. Tile is a great hypoallergenic option for those sensitive to dust mites, moulds and bacteria. It is also low maintenance, capable of resisting water damage and handling a wide range of cleaning products, making tile perfect for high-moisture, high-traffic areas like kitchens, bathrooms and entryways.
Keeping the basics in mind will help lay the foundation as you explore your flooring options. However, consulting with a professional is the best way to ensure you achieve your vision within your budget. Whichever your priorities, picking out the perfect flooring doesn't have to be a headache. The possibilities are endless, so have fun!