How to Make Your Home a Hospitable Space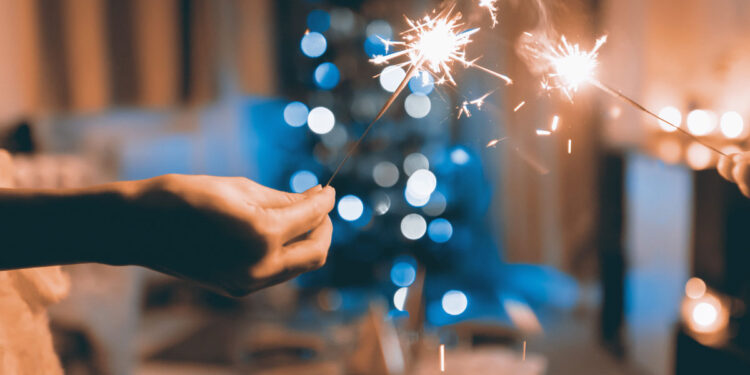 Some people view their homes as a cosy, personal space where they can truly be themselves, and enjoy sharing it with loved ones to create memories and a joyful connection with their house. Others also enjoy using their space as a social atmosphere, and love to host larger gatherings to bring people together and form new and exciting connections. Using your space as a platform for these experiences is a fantastic use of what would otherwise be a place of simply sleeping and eating. But some people find it difficult to establish and design their homes to accommodate these wishes. This article provides a range of helpful tips to transform your home into a space capable of being a social hub.
Arrange the Furniture to Maximise Space
This is a simple solution that's achievable in almost every home. Take a look round your house and evaluate if the furniture you have really belongs in the place it sits now. If not, roll your sleeves up and move it! Have fun with the arrangements of your home, and don't be afraid to make changes – after all, you can always change things back. Make sure you don't lift heavy objects on your own, however, but this technique is brilliant for creating a real difference in homes with low effort and absolutely no costs.
If you are preparing for a social event, this is a great time to be flexible with your furniture. What works for you on a day to day basis may not be best suited for a larger social gathering. We recommend pushing sofas back and removing any tables from the centre of the room, or for a cosier get-together, angle the available seating towards one another and make sure there's space for everyone.
Create Separate Spaces
One of the best things to keep a social event from becoming boring is a variety of spaces and atmospheres. It's a good idea to have a larger, more open space for general mingling, and perhaps a smaller space with more ambience for calmer, more intimate conversation. We suggest the kitchen, which naturally becomes a social hub for getting food and drinks, is a great place for mingling – but you can use whichever rooms suit your property the best.
Create Flow
This can be difficult to envisage at first, but if your house feels stagnant, it can really dampen a party spirit. You want your guests to be encouraged to move around, mix in different circles and appreciate all areas of your home. Make sure you keep doors open during a social event (and close any towards areas you would rather keep private). A cute doorstop can prevent awkward entrances and set a more fluid dynamic to your event as a whole. It may also be a good idea to put a sign of sorts up to direct guests searching for the toilet. It can be as basic or as aesthetic as you like, but it prevents you from having to show people around, interrupting your night and making guests feel awkward.
Make Use of Your Garden
The garden is one of the best features of a house in regards to social events. It is definitely usually the most open and large of areas, and is fantastic for mixing people. For the winter months, a veranda is a lovely idea to provide a small shelter from colder weather, and investing in a small heater and fairy lights creates ambience and an atmosphere which is both comfortable and very pleasant to appreciate visually. If you are wanting to re-design a drab garden, contemporary verandas from companies like Nationwide are great to consider including in your plans. Nationwide Home Innovations have an amazing selection of glass verandas to suit the design of your home and your personal tastes. They offer different styles in a diverse price range to be a useful and pleasant feature of your home. These are not only good for larger social gatherings, but smaller and more intimate brunches, or simply a space for one on one conversation.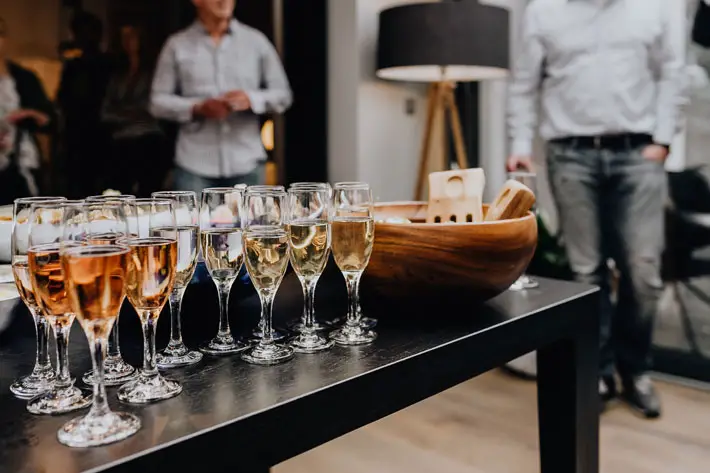 Keep the Place Clean
This may seem obvious, but if you stay ready for company, it removes so much stress from having an event. Many people are uncomfortable with unexpected visits from friends and family – not from a lack of desire to see them, but because they feel the need to prepare their homes for such events. But keeping a home tidy and clean not only prevents embarrassment with guests, but significantly improves mood and provides stability, routine and a sense of control which is beneficial for your emotional wellbeing. This doesn't mean you have to don rubber gloves every day of the week, but maintaining a level of tidiness opens up your space and makes a home much more presentable.
Think About Your Guests
This is important to consider when arranging furniture. Do you have comfortable seating for your guests, or only yourself? Are there places for your guests to set their drinks, other than the single table you tend to use? Consider investing in a few extra cushions or an extra coffee table to both improve the functionality and aesthetics of your home. If you normally have a rug in one of your rooms, you may wish to remove it before a gathering in case of spills or dirty shoes from your guests.
Keep Music in Mind
One of the greatest ways to create atmosphere is through music. Prepare a playlist suited to the vibe you want to create, from more chilled out and relaxing to getting people dancing and in high spirits. Having a couple of playlists on standby for this is really useful and takes away a factor of stress when deciding music. Consider investing in a speaker for sound quality and appropriate volume levels, and this will make a fantastic addition to your home for all types of social activity – or even by yourself.
Make Your Home an Interesting Space
Your home is an extension of your personality. The way you have designed the different areas is a reflection of your tastes and lifestyle. If you want to show your guests an expression of yourself, they will form an impression based upon the décor. Having photos and memories on show are great conversation starters and will make your guests feel more comfortable and at home, rather than in a bare and impersonal environment. Holiday trinkets or nostalgic items are also great to display, and accenting your home with colours through carpeting, curtains, cushions or even more quirky items like bunting can make it a more lively and personal space.
Artwork is another great way to show your taste and spark conversation whilst improving the look of your home, and the use of candles and fairy lights can create a lovely ambience which will make your home feel so much more welcoming and hospitable. Using scent diffusers, incense or candles with a specific smell are also a great way to create atmosphere and provide a low effort, low cost pleasant experience for your guests and make them associate your home with positive thoughts and feelings.
We hope this list has provided some inspiration for the next event or gathering you plan at your residence. Adopting even just a few of these approaches can make a real difference to how you can use your home and make it a more welcoming and accommodating environment.