Add Colour To Your Home With These Stylish 2022 Trends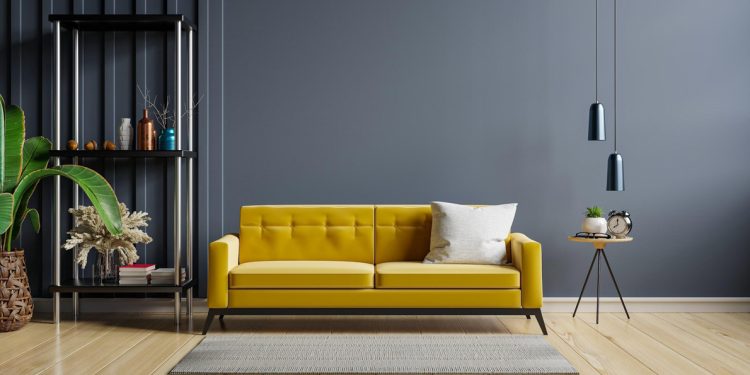 It's official, 2022 is the year of creativity and colour! We are all eager to feel alive again and what better way to express this than through our homes.
Interior design trends are showing a shift from muted neutrals, towards bold and energetic prints and colours. So, get your colour wheel out, and join the movement, styling is about to be fun!
Some Bright Ideas
The trick to designing with colour an accent is cohesion. Each room must flow effortlessly into the next through a visual thread that runs through your entire house. Here are the best places to highlight your chosen colour scheme.
Statement Doors
If you're not one to worry about what the neighbours will say, go right ahead and cover your front door in a vibrant coat of paint. It could just be the splash of joy your street needs.
However, for a quieter statement, rich blue and red tones will make any entrance look luxurious. The same goes for harmonious shades of green borrowed from mother nature.
Painted Cabinets
Painted cabinets are in and we love it! Just like with doors, the colours topping the list are elegant shades of blue, green or black.
Start by painting your island cabinets then gradually progress to the rest as you gain confidence. Keep your backsplash neutral so you can play around with colour changes. Don't forget to paint your bathroom cabinets too.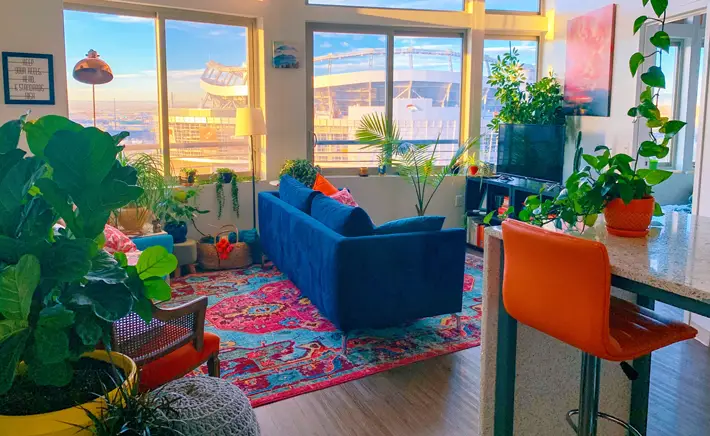 Colourful Luxury Furniture
Believe it or not, orange furniture is back. The entire 70's retro palette is making a return to our living areas and bedrooms in luxe pieces.
Because these pieces are big purchases, deciding on the right colour sofa or bed can be daunting; get some help. Visit luxury showrooms like FCI London which have on-site interior designers and get expert advice on what works best for your space.
Lively Designer Wallpaper
This trend is for the unapologetic decorator; 2022 wallpaper designs are bolder and more dramatic than ever!
It's all a part of the dopamine fashion trend.
Expect to see colourful maximalist designs, modern art decor patterns and plenty of vivid florals. Whether you choose a full wall mural, small accents, or a wall-to-wall bathroom wrap, these prints are definite mood raisers.
Jewel-Toned Flowers
Flowers have always made us happy so it only makes sense to bring more of them into our homes. Additionally, they are probably the least expensive way to brighten up a room.
Fresh blooms are generally preferred over silk ones, but if you're in the habit of assassinating plants, then perhaps resign to good quality faux flowers.
Welcome guests with a beautiful wreath on the door, add hyacinths to brighten up your kitchen and place a stylish vase in the bathroom.
Bold Rugs
We conclude our list at our feet. Goodbye neutral rugs and carpets and hello striking tapestry.
Get adventurous with your hallway and dare to roll out a bright pink or lime rug. Or, use a lively floral mat to awaken a forgotten corner in your home.
Lastly, if you've got the creative eye for it, use carpet tiles to make patterns that resemble abstract art.
Express Yourself
Ultimately, the goal is to have fun. The pandemic was tough on everybody and the world needs all the brightness we can throw at it.