How to Get Your Garden Ready for Summer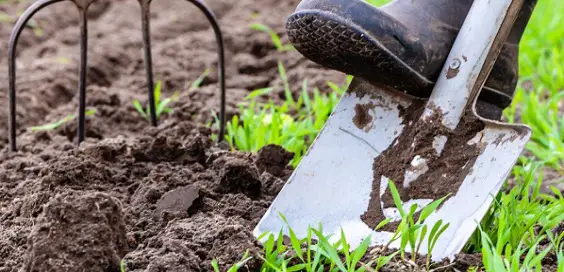 The good news – summer is right around the corner and with it the chance to spend as much time as possible outside in the sunshine when it appears. The bad news, you have just looked out onto your outdoor space and it is a mess. The long neglect of winter has taken its toll and it is either incredible dirty or resembling a small jungle.
So you need to get things ready for all those summer BBQs or sitting reading a book that you have promised yourself but you have no idea where to start. Here are some great tips for taking back control from nature.
You are going to have to clean and do some pruning
I'm afraid it is unavoidable. Step one is definitely to clear out the mess and give everything a good clean. You should have really cut back the bushes and grass in the autumn, and just now need to tidy up new growth, but that is assuming that you were organised back then and let's face it most of us aren't.
Don't even bother trying to mow the lawn if it is dewy or damp. You will just mangle it and leave wet cuttings everywhere that will just cause moss to take over. Wait for the first hot day and do it in the early evening. With the pruning don't be too ruthless at this time of year – you have missed the boat on that one – but do try to make things a little neater if you can.
The last piece of the puzzle is cleaning. The best option if you have it is a pressure washer that can absolutely blast any paving and wood you might have clear of dirt and slime. But if you don't and stiff broom and some eco friendly detergent in a bucket of water will do an ok job. Remember to wear some decent gloves with a good grip for pulling out those patio weeds.
A lick of paint makes all the difference
Once you've tidied up a bit, your next move should be to whip out the paint brush. A fresh coat of paint on all the fences, shed and wooden furniture you own will make a world of difference. Everything will look brand new again, and you can even inject a splash of colour to bring a bit of personality into it. There are plenty of outdoor colours available now rather than just the usual browns or greens.
While you're at it have a think about whether it is worth giving the house a lick of paint at the same time.
Accessorise like there is no tomorrow
With all of the preparation work out of the way it is now onto the fun part. Making it look good. Here the world is your oyster and you can see a huge amount of ideas and choice on buyviu.us if you need some inspiration and a chance to compare prices of different brands side by side.
Mirrors look especially effective in a garden surrounded by plants, especially if your outdoor space is smaller. Consider adding candles at night and solar lights to make your garden magical in the evenings. You'll also want to invest in some furniture, or maybe just a picnic rug and some floor cushions for something more relaxed and laid back.
Finally, consider what you might need to use the garden for entertainment. Outdoor music speakers, a BBQ, outdoor games are all a possibility. And if you have children, you can't beat a trampoline or a paddling pool to keep them busy during the school holidays.