Gym Flooring: Why is it Such an Important Piece of Equipment?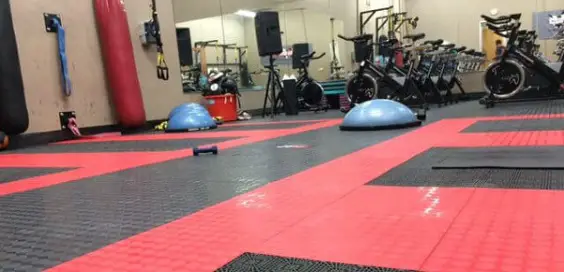 For optimum comfort and security of your members and clients, you need to make sure that every aspect of your gym is clean, safe and set up correctly for each type of activity taking place in the gym.
Gyms these days are expected to offer a huge range of activities to suit all their clients' needs and workout styles. It's a well-known fact that offering multiple different services to cater for cardio, strength training, and core work and flexibility is the key to attracting more customers and helping your gym stand out in an incredibly competitive market.
The gym needs to be a place that people want to spend their time in, in order to ensure that they renew their membership year after year. This means properly equipping the gym, and ensuring each area is set up correctly. Pavigym, providers of premium quality gym flooring, are one of the few dedicated experts to have gained a name for themselves due to the durability and quality of the flooring available, as well as the wide range of flooring types available.
Design dedicated workout zones and lay flooring accordingly
Depending on the type of workout taking place, you'll find that each area has slightly different requirements. You'll need to consider where the machinery is going to go, for example placing bikes, treadmills, or rowing machines in areas where the floor is durable and offers non-slip functionality.
The strength training area, exposed to strong bumps from dropped weights, needs to be resistant to heavy impacts as well as able to dampen vibrations and reduce the noise that is generated, especially where the weights area is on an upper floor. It's also important to protect the sub-floor as much as possible, so your chosen flooring needs to offer great endurance and resistance to wear and tear.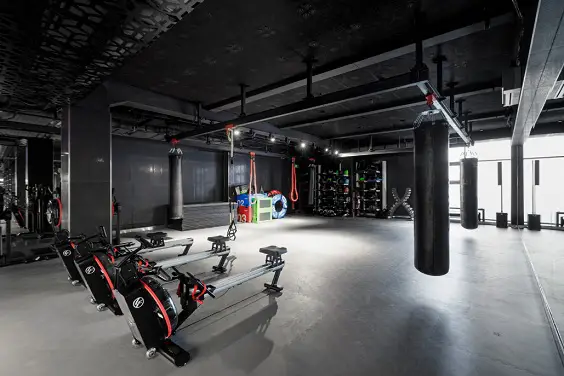 You also need to consider more mundane logistics. For example, the reception area and corridors are likely to see the most footfall, so the flooring in these areas needs to be easy to clean and durable.
And for wet areas in shower rooms, pools and saunas, you need flooring that reduces the risk of slipping and also offers resistance moisture and damp humid conditions.
Make the flooring part of the workout itself with PRAMA
One way in which PAVIGYM is changing the face of the fitness industry is through the innovative and interactive Prama system.
Imagine stepping into a giant video game – and adding a disco. It completely gamifies working out by using touch sensitive flooring and walls, teamed with LED lighting and music, to create smart workout programmes that can be adapted to the each user's ability and level, pushing them to meet their workout goals.
It's truly immersive, and aims to set up challenges and circuits that encourage a hard workout, while also being fun. It caters for any age and ability, so the whole family can enjoy it together, as shown by the range of family programmes aimed at children that are already proving highly successful at David Lloyd in London.
Pavigym have taken something they are a world expert in, added smart technology, and created something truly unique, that leaves customers wanting more. PRAMA is getting whole families moving together, creating new friendships, and helping push serious fitness fanatics to new levels of strength and endurance. Based in Spain, Pavigym are able to supply consultation, design, and delivery of every type of gym flooring needed to gyms worldwide, so PRAMA can be used anywhere in the world.