The impact of holding a hobby in later life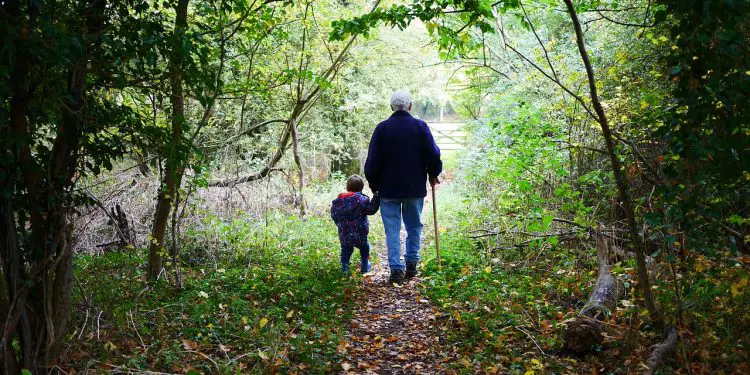 How can we rejuvenate our mental health as we get older? Our research suggests hobbies – and the natural world – hold the key.
As we get older, changes to our lifestyle can take us by surprise, knocking our confidence and impacting our mental health. Many find themselves overwhelmed by retirement as they are hesitant to award themselves with free time whilst navigating new personal relationships and maintain their existing connections. For millions of Brits, 'healthy ageing in retirement' starts with discovering a new hobby that evolves into a passion.
Here, Saga surveyed those aged 50 plus, cross examining its results with Google Search data to determine the most popular hobbies UK retirees pick up to enhance their mental health. 
Embracing the great outdoors
Millions of us spend much of our lives in the hustle and bustle of the modern world, whether we're commuting on a train, stuck in traffic or shopping on the high street. So perhaps it's no surprise that as we get older, some of us have a yearning for hobbies that bring us closer to nature.
Gardening is the most popular over 50s hobby – 49% told us they're regular gardeners.
The Northeast is proud of its green and pleasant land – 61% of over 50s are into gardening in this neck of the woods.
Men were most likely to say that keeping their brain active is the best activity for their mental health (50%). For women, spending time in nature was the top response (57%).
For team sports and fitness fans aged 50-plus, 99% said these activities are beneficial for their mental health.
Among people aged over 65, travelling, gardening and photography are some of the most popular hobbies (source: Statista).
Almost half (49%) take to regular gardening when they reach 50. And while younger people are often associated with a concern for the natural world, it seems the UK is more likely to partake in gardening as they get older. While 26% of UK adults cite gardening as a hobby, this rises to 47% among people aged 65-plus.
This passion for the outdoors pursuits is evident across the board – 51% of women and 47% of men chose 'gardening' as their top hobby, and regionally, you're most likely to find people in the Northeast (61%), Northwest (52%) and Yorkshire & Humber (45%) outside with their trowels, shovels, and pruners.
'Mother Nature' & mental health
According to Age UK, the number of people over 50 experiencing loneliness is set to reach 2 million by 2026. And when you factor in circumstances that affect millions of older people – including retirement, bereavement, and reduced mobility – it's no surprise that our later years can sometimes leave us feeling blue.
Whilst alleviating mental health challenges happens over time, Saga survey data suggests that pursuing a new hobby and, getting outdoors can alleviate symptoms of depression and anxiety by increasing the body's production of the 'happy hormone' serotonin. 
Once again, our results suggest that as we get older, we see the value in getting out and about – whether it's marvelling at breath-taking scenery or taking part in exercise.
Of those who participate in team sports and fitness, 99% told us that it's beneficial for their mental health, and there was similar agreement among gardeners (97%), swimmers (95%) and birdwatchers (93%).
If there was one split in opinion, it was that men were most likely to say that keeping their brain active is the most helpful activity for their mental health (50%) while just 46% of women said the same. For women, spending time in nature was the top answer (57%) which was selected by just 42% of men.
The best hobbies in later life
Numerous studies have shown that hobbies can improve our mental health in several ways:
Group activities can improve our relationships with others.
Calming activities like music can help us manage our emotions.
Exercise-based activities can improve our physical health and keep us mobile enough to visit friends.
We dug into a wide range of sources to uncover our favourite hobbies, and the mental health benefits associated with these.
Unique hobbies to try
Here are some of the more unconventional past-times that could help reduce feelings of depression, anxiety and loneliness – and kick-start a new chapter in later life.
Similarly, in our survey we found a high level of enthusiasm for unique hobbies that are less than conventional – but no less fun. For example, more than a fifth (21%) of over 50s told us they regularly play board or card games, while almost one in ten (9%) are avid birdwatchers. What's more, thrill seeking doesn't always slow down in later life – 5% of people told us they regularly visit theme parks and attractions.
It's never too late to start a hobby.
Whether it's an activity you've always had a passing interest in, or something completely different, taking part in a hobby is a great way to meet new people, challenge yourself, and stay healthy in later life. Physical activities like walking and running can improve our sleep health, while shared interests – from crafts to cooking – can bring us closer to others and enhance our health and wellbeing. And given the average Briton has around three hobbies a week, according to Stannah – totalling 416 hours a year – there is fortunately plenty of time to meet new people, refine your skills and discover a new you.
Methodology
We commissioned a survey of 1,000 respondents aged 50+ in January 2023 to establish the hobbies they partake in on a regular basis, the effect these hobbies have on mental health, and other factors that help improve mental health among this age group.