Five Great Electric Cars to Lease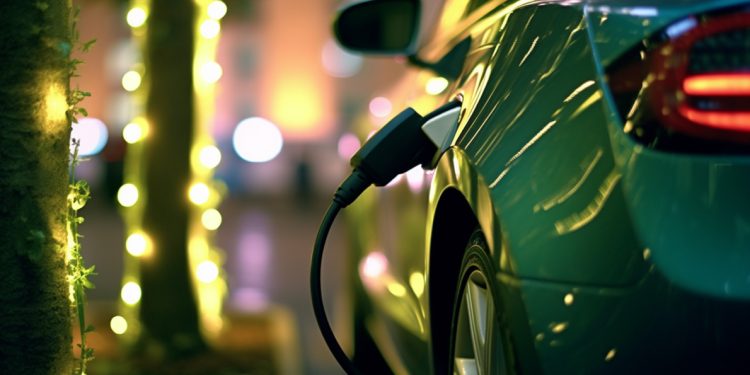 In recent years, there's been an electrifying surge in popularity of electric cars – and the eco-friendly vehicle is here to stay. Considered once to be just a niche trend, electric cars are now the very future of motoring – and they've become a symbol of a greener future on wheels.
With an expanding range of brands catering to all age groups and price ranges, electric cars are no longer reserved for the elite few – especially with the growth of electric car leasing.
From budget-friendly options to luxurious high-end models, there's an electric car out there for everyone. Here, we look more closely at five key models – and why one of them just might suit you…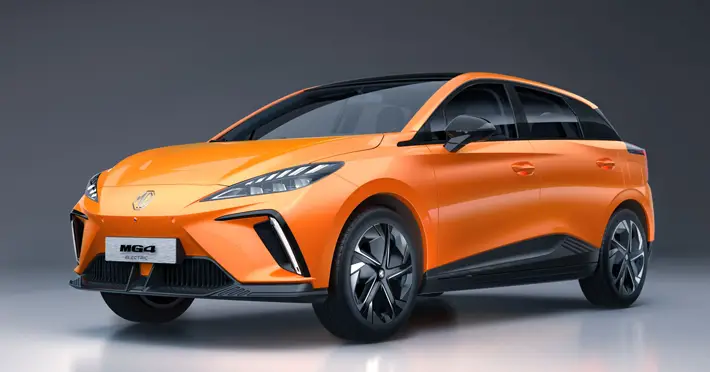 MG4 EV
The MG4 EV is a game-changer in the world of electric cars. This sleek and stylish hatchback combines eco-consciousness with exceptional practicality. With a claimed range of up to 250 miles on a single charge, you can embark on your daily adventures without worrying about range anxiety. And speaking of charging, the MG4 EV boasts impressive charging times, with an 80% charge in just 30 minutes using a rapid charger.
But it's not just about performance; the MG4 EV shines in everyday usability too. Its spacious boot offers ample room for your belongings, making it a perfect companion for grocery runs or weekend getaways. Inside the cabin, cutting-edge technology awaits, including a responsive infotainment system and advanced driver-assistance features for a safer and more convenient driving experience.
Creature comforts abound as well, with luxurious touches like heated seats, climate control, and a panoramic sunroof, ensuring every journey is a comfortable and enjoyable one. The MG4 EV proves that electric cars can be practical, stylish, and packed with modern features, all while reducing our carbon footprint.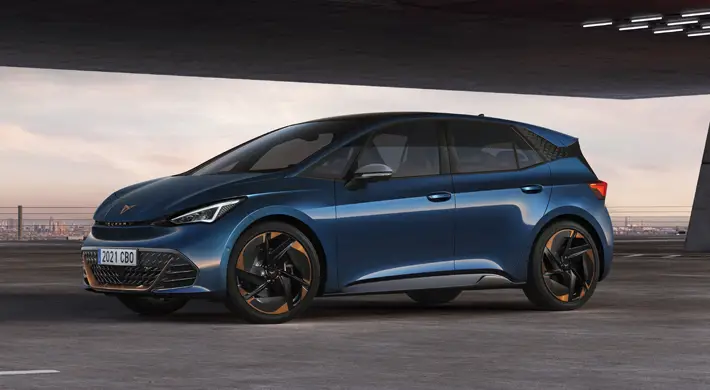 Cupra Born
Another revolutionary electric car with an impressive claimed range of over 300 miles, this dynamic hatchback ensures you can embark on longer journeys with confidence. When it comes to charging, the Cupra Born doesn't disappoint either, offering rapid charging capabilities that can juice up the battery to 80% in just 40 minutes.
But it's not all about performance; practicality is key. The Cupra Born boasts a spacious boot, providing ample room for your daily essentials or weekend getaway gear. Inside the cabin, cutting-edge technology reigns supreme, with an intuitive infotainment system and advanced driver-assistance features that enhance both convenience and safety.
With luxurious touches like premium upholstery, a panoramic sunroof, and customisable ambient lighting, every drive is a delight for the senses. The Cupra Born epitomises the future of electric cars, offering a thrilling driving experience, impressive range, and an array of practical features that make it a true standout in the electric vehicle landscape.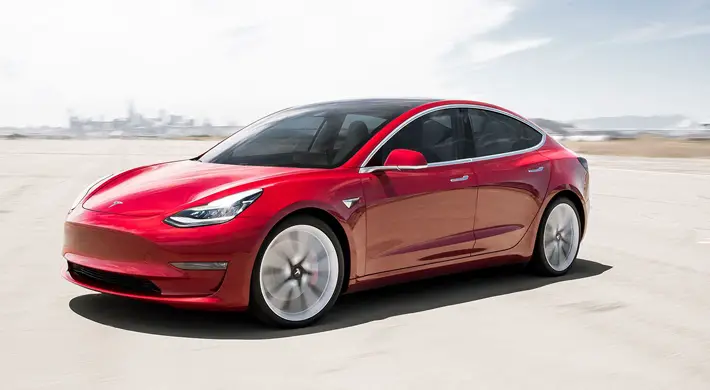 Tesla Model 3
Arguably the epitome of electric car luxury, the Tesla Model 3 is a cutting-edge saloon that combines sleek design with unrivalled performance. With a claimed range of up to 374 miles, the Model 3 takes you farther than ever before on a single charge. And when it's time to power up, Tesla's Supercharger network ensures lightning-fast charging times, allowing you to get back on the road in no time.
But the Model 3's allure extends beyond its impressive range and charging capabilities. Its spacious boot provides ample room for all your essentials, whether it's groceries or luggage for a weekend escape. Inside, the minimalist yet futuristic interior is adorned with a massive touchscreen display that controls everything from navigation to entertainment. Advanced features like Autopilot add an extra layer of convenience and safety to your daily drives.
Luxury extras abound in the Model 3, with premium materials, heated seats, and a glass roof that bathes the cabin in natural light. The Tesla Model 3 is the pinnacle of electric automotive engineering, offering impressive range, rapid charging, practicality, and an indulgent driving experience all in one captivating package.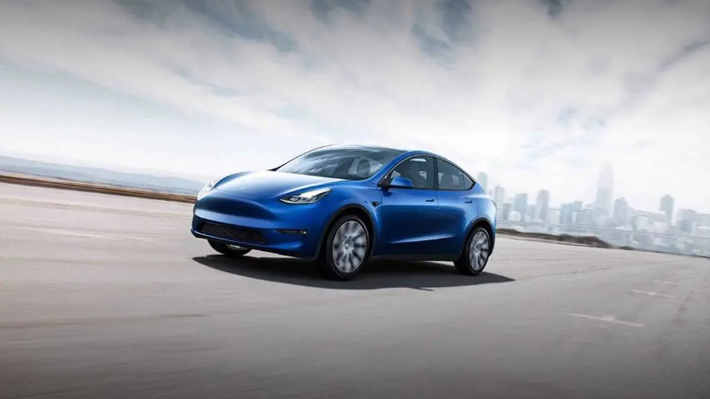 Tesla Model Y
Another Tesla, this compact electric SUV combines versatility, performance and cutting-edge technology. With a claimed range of up to 331 miles, this all-electric powerhouse ensures you can embark on adventures with confidence. And like the Model 3, it benefits from Tesla's supercharged network speeds.
The Model Y's practicality shines through its generous cargo space, offering ample room for most goods, or even a weekend camping trip. Inside, you'll be greeted by a minimalist and sophisticated cabin, featuring a panoramic glass roof that creates an airy and spacious feel. The state-of-the-art infotainment system and advanced driver-assistance features provide an unparalleled driving experience.
Luxury extras are not forgotten in the Model Y, with features like heated seats, premium upholstery, and a power tailgate for added convenience. The Tesla Model Y is a smark pick in the electric SUV market, combining impressive range, fast charging, practicality, and a touch of luxury.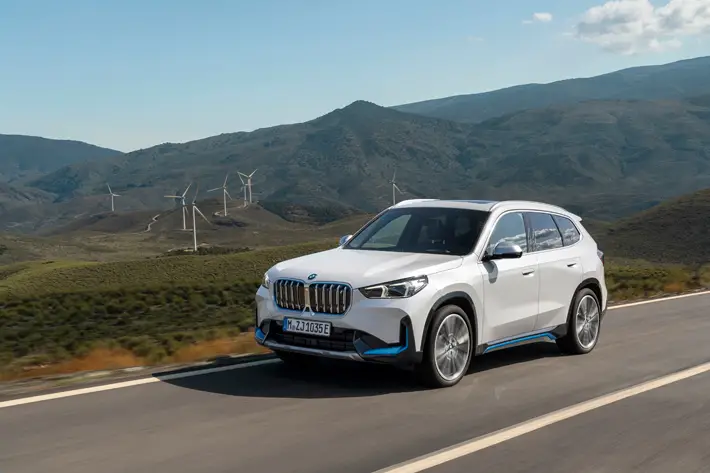 BMW iX1
BMW's compact electric SUV delivers a seamless fusion of style, performance, and sustainability. With a claimed range of up to 270 miles. Charging is a breeze, with fast-charging capability that gets you back on the road quickly.
Practicality is at the forefront of the iX1, with a spacious boot providing ample room for all your everyday needs. Inside, cutting-edge technology abounds, including an intuitive infotainment system and advanced driver-assistance features that prioritize safety and convenience.
Extras are not overlooked, as the iX1 boasts premium materials, comfortable seating, and an array of high-end bonuses. A terrific panoramic sunroof should appeal to day trippers and the indulgent climate control with elegant ambient lighting can elevate your driving experience to new heights.
BMW claim the iX1 sets a new standard for electric SUVs, offering impressive range, swift charging, practicality, advanced technology, and luxurious features. The car is a testament to BMW's commitment to combining sustainability with driving pleasure.