Home Improvement Tools that Could be Your Best DIY Allies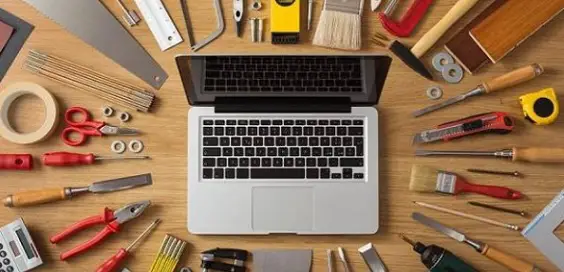 Do you want to learn DIY? Did your first experiences make you want to go deeper into this subject? In other words, are you a handyman or woman ready to explore all the areas of this vast arena! Before starting, you will need a minimum of tools.
Why? Because the toolkit can follow you everywhere. Here are some essential elements to compose your basic toolbox.
Complete toolbox: what box to choose?
Two qualities are essential for a toolbox:
It must be robust because it contains heavy, rigid, sometimes sharp elements that could cause damage.
The box must be load bearing because the weight of tools can be considerable.
There are tool boxes:
In metals (steel or aluminum) which are by far the most resistant and durable. Even at low prices, they will last for a long time.
Advantages and disadvantages:
An immediate visual (accordion system) of the interior thanks to the deployment of various articulated drawers, the tools appear immediately without having to search;
A large capacity at a minimum volume (accordion system);
Easy and fast cleaning;
There's a risk of oxidation for steel tool boxes, deformation or stamping for aluminium.
Fabric (polyester or bi-material): these tool organisers are fashionable, however, they are more fragile than their metallic cousins, for an often higher price.
Pros and cons of these containers:
Very light, the bags are deformable due to their composition, which gives them ease of transport and greater manoeuvrability;
Some tools can damage them (cutters, solvents and gardening tools).
In plastic they are practical for the beginner, but their often fragile handles cannot carry a large number of tools.
Advantages and disadvantages:
Price is very affordable, but some brands charge too high prices;
Despite the lack of visual ease (reduced and refined accordion system), they are easy to clean;
On the other hand, their handles are often defective, the case or locking systems may break.
If you want to equip yourself in the long term, opt for one of the first two solutions.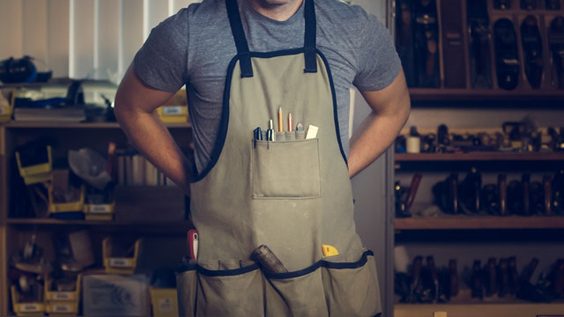 Essential tools in a complete toolbox
Few DIY jobs require only one tool! You will need a "minimum life" to deal with most eventualities. Warning: Do not forget the basic safety rules! Especially for power tools: turn off the circuit or turn off the electrical panel.
A tool box worthy of the name must allow you to work with confidence and security. For that, do not skip quality. A cheap tool will rarely bring you satisfaction. After three or four uses, it will be good only for the garbage!
It's good to know: to meet all your needs, some brands even offer a "lifetime" warranty on their equipment. It is important for you to know that on Buyviu.com UK you can find most of the tools that you need for the toolbox at an affordable price.
To help you choose, we will now make a list of essential tools.
Hammer
Choose a carpenter's hammer or a nail extractor (for framing). Their size makes them easy to store in the box.
Mountain range
Wood or metal (according to your habits): Try it before you buy it: it should be practical and "in your hand".
Remember a bag of blades for the hacksaw (they break easily if there is a lack of technique).
To measure
There is no need to spend too much here, because these elements are rarely indestructible:
A tape measure: it occupies little space. Opt for a capacity of 3 to 5m.
A square: in wood or aluminium, reasonable size.
A calibrator: only if you plan a job that requires measuring diameters (for example, pipes).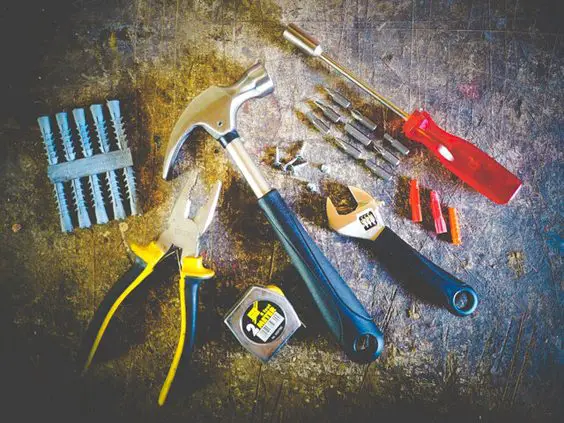 Keep and cut
You will need:
A multi-purpose clamp: Its adjustable articulation allows an opening more or less depending on the element to be tightened (nut, tube, collar …).
Cutting pliers: for cutting small diameters (wire, nails, electric cables …). The clamp accommodates larger sections and allows the extraction of nails.
A cutter: choose a non-slip body cover and a standard 18 mm wide self-locking blade.
A locking pliers: This tool is optional. It releases your hands while holding the element between its self-locking jaws.
To screw and unscrew
Most screw heads are shaped like a cross or more or less flared. Therefore, it is better to hold a pair of screwdrivers for each shape:
One or two flat and cruciform screwdrivers: also called a "slotted screwdriver", the flat screwdriver comes in several sizes; 4 x 100 mm and a 5.5 x 150 mm are enough to start.
The cruciform screwdrivers (sometimes called "pozidriv", although their heads are slightly different) the most used are 1 x 100 mm and 2 x 125 mm.
A screwdriver tester: used by electricians, allows you to screw small connections and verify the presence of power in a socket, a cable, etc. Be careful, however, to follow the safety instructions.
A set of Allen keys: also called "hexagonal" keys. Its L shape allows to use both ends. They are essential for the assembly of some kit furniture or the disassembly of small mechanical parts.
To unlock and loosen
To (un) block, (to) tighten nuts, bolts, threaded rods, head screws, it is sometimes necessary to uncouple or reassemble parts of a whole. To begin, you can complete your toolbox gradually with:
A key: its jaws are adjustable by a worm. It adapts, according to its spacing and volume, to most situations by replacing several flat keys. A set of two keys (24 mm and 34mm, for example) is enough
Mixed keys: they have the distinction of being "flat" on one end and "eyes" on the other. Some manufacturers even offer the so-called "ratchet" system for the "eye" part.
Depending on the planned work, you will make a set of keys of different sizes: from 7mm to 14mm for the nuts M4 to M8 (small to medium), or from 15mm to 24mm for the nuts M10 to M16 (medium to large).