Zaap Thai, York – Restaurant Review
By @Roger Crow
Blade Runner gifted us with a vision of November 2019 that was endlessly ripped off. The hustle and bustle of a gloriously exotic downtown LA proved far more compelling than the real thing. My idea of heaven has long been a Thai restaurant that has the flavour of those opening scenes, when Harrison Ford is torn away from his street noodle bar and embarks on an incredible adventure.
Thai restaurants have become my default happy eateries whenever I get the chance. Alas, that's long been a problem because living in the back of beyond, I usually have to go some distance to find a decent restaurant giving me a flavour of Bangkok. And when I do find one, they're usually very refined, posh and a little predictable.
Occasionally I want something more urban and street savvy. So when offered the chance to check out York's new branch of Zaap Thai, I don't need to think twice.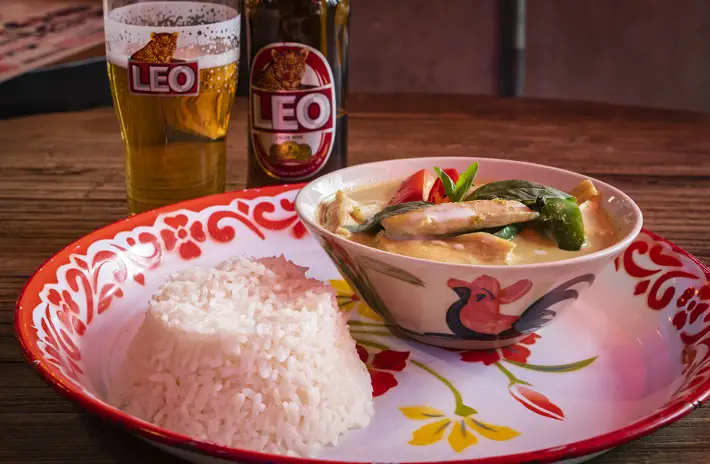 "Dazzling"
Within seconds of being seated in the heaving restaurant, Rachel and I feel like we've been transported to another country. I doubt there was a conscious desire to match Ridley Scott's seminal Blade Runner, though we are now in the same time zone the film was set. The attention to detail is phenomenal, with a mix of murals, ephemera and graffiti giving it that lived-in vibe. Little wonder the place is so full.
The menu is as dazzling as the decor, and while munching on delicious prawn crackers, it's not long before the Bangkok Platter catches my eye. A selection of five popular street nibbles: steamed pork and prawn dumpling; crispy wonton stuffed with chicken and prawn; chicken satay, chicken gyoza and Thai fish cake. Together with my Chang beer, I'm transported to another world.
"Lot of happy punters"
All great eateries should have that transformative effect, a feeling of theatre as well as obviously delivering great food at an affordable price. This ticks so many boxes.
Rachel's equally thrilled with her vegetarian dish, Pad Thai Bo Ran (noodles, egg, spring onions, tofu and peanuts), not to mention a tasty cocktail which should come with the warning: may generate giggles.
The staff are excellent and ensure we have everything we need for a great night out. The open kitchen means you can watch your food being prepared, and the consensus from other diners is pretty good too. There's a lot of happy punters here tonight.
It's rare with any meal that I savour every mouthful, but this is one of those privileged evenings where we're both singing from the same culinary hymn sheet.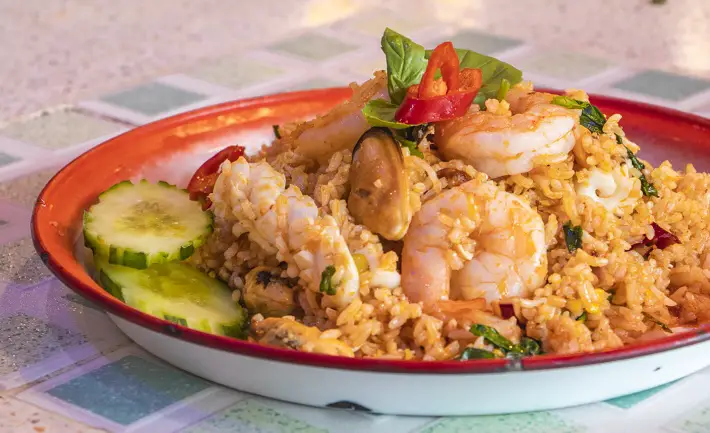 "Superlatives"
Over the years I've seen restaurants you wouldn't believe, and this has rocketed to the top five of my favourites.
There's no doubt we'd return in a heart beat. After all, that's a big menu, and I'm keen to see if the rest of the dishes live up to the quality of my Bangkok Platter. Given the amount of superlatives we dispense, Rachel wouldn't need much persuading either.
Thank you… or rather K̄hxbkhuṇ Zaap Thai. An outstanding experience which, like my favourite film, is out of this world.
Zaap Thai, 7 Lendal, York, YO1 8AQ
No bookings – walk-in restaurant only
Opening Times:
Mon-Thu 11am-11pm
Fri-Sat 11am-11:30pm
Sun: 12pm-11pm