Fuji Hiro – Restaurant Review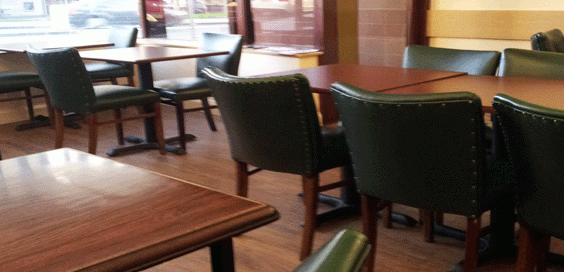 Fuji Hiro, Leeds
Restaurant Review
by Matt Callard
A Japanese noodle bar at the wrong end of Leeds, nestling between a bookies and a kebab shop, with no-frills décor and a glamorous window seat view of a Headingley-bound bus stop – no, Fuji Hiro might not sound, or appear, like one of the city's most satisfying and enduring dining experiences but it's a well known fixture on the city's foodie scene (it was just about the only place ex-Leeds super-chef Anthony Flinn would recommend in the city when this writer interviewed him last year) and it remains an unerring tribute to Far Eastern cuisine that, for once, hasn't been dumbed-down for bland British palettes.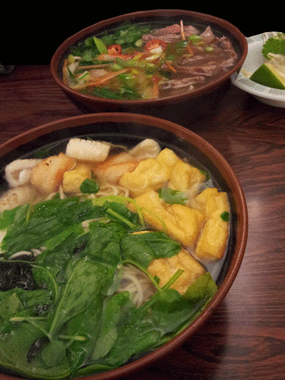 Fuji Hiro is authentic without any patronising gimmicks. The menu remains concise and, seemingly, never-changing. There's not a lack of choice here – just a clear understanding of the food and a strict adherence to the 'if it's not broke, don't fix it' principle. Anyway, it's a pretty accurate rule-of-thumb that the more refined a restaurant's menu, the more precise the food.
"Straight from the street vendors of Tokyo"
So don't expect neatly ironed napkins – Fuji Hiro is authentic right down to the seating and service – heck, they don't even have a website. So come as you are, grab a table and order a Coke. The food, as it should be, is the real star here.
Their Ebi Gyoza dumplings (£4.50) come sizzling and moist – a chewy, dough-white pillow enveloping a fabulous dicing of prawns, ginger, spring onions and garlic that, no matter how much you try, you just can't replicate at home. And oh how we've tried! There's a chilli dipping sauce too, for all you spice-kick addicts. Yakitori (£4.95) are grilled and skewered pieces of chicken that are complemented by a squidge of ketchup-resembling sweet soy sauce – crispy, grease-less and straight from the street vendors of Tokyo. Simply delicious.
"An unstoppable delight"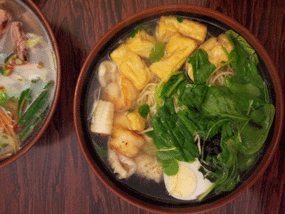 Ramen broths are a fine art in the Far East with almost every locality having their own variation – I'm not knowledgeable enough to accurately place the Fuji Hiro version – let's just call this the West Yorkshire variety and be proud!
So, the Seafood Ramen (£7.95) comes with a slab of salmon, a fresh green dash of watercress and a mound of expertly prepared white noodles. Delve deeper and you'll find full-flavoured mussels, scallops, squid, tempura king prawns and seaweed. It's a feast – and an unstoppable, always reliable, delight.
Cha Han (£7.95) is a mountainous rice dish including shredded chicken, leeks, lettuce, carrots and mushrooms. It's deliberately salty and comes with a crucial side of Miso Soup to help it down. Quality and quantity, anybody? Here, you'll eat well and have your hunger sated – all for a meagre fifteen quid a head.
Before the next dim-witted concept-before-food restaurant comes along and fails, those clever marketing men should pay Fuji Hiro a visit. Quality food in unpretentious surroundings – a recipe for long-lasting success. How's that for a concept?
Fuji Hiro, 45 Wade Lane, Leeds, LS2 8NJ
Tel: 0113 243 9184
OPENING HOURS: Sun – Thurs 12:00 – 22:00, Fri & Sat 12:00 – 23:00
2 courses approx £14
Limited vegetarian options.