Estabulo Rodizio Bar & Grill, Leeds – Restaurant Review
By Matt Callard
It comes at you thick and fast. Great sizzling skewers of prime-cut meat. Slivers of sirloin, cutlets of minted lamb, pork belly smothered in honey. There's linguica – a powerfully flavoured pork and beef sausage – chicken thighs that melt off the bone, a sweet and salty gammon with pineapple and – my favourite – picanha, the cap of rump that packs in the most flavour you've probably ever had from a piece of steak.
All of it is cooked to your preference on an open flame, all of it tasting like the best bit of the best bit of cooking a steak house ever delivered – but over and over again.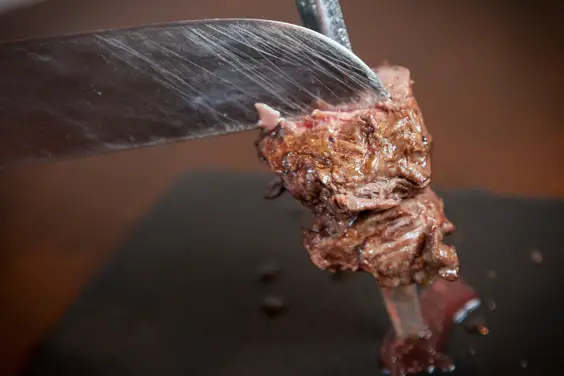 Yes, Estabulo, a Brazilian restaurant in The Light in Leeds is a meat lovers' paradise and a food experience so indulgent you can't help but come over feeling a little guilty. And until you flip your little tabletop counter from green to red the Passadors (not waiters!) will ignore your guilt and just keep on indulging you, bringing you more, zinging off the next piece of flavoursome delight with a wristy flick of their blade.
For £28.95 it ain't cheap – but then neither is the quality of food. In fact, when you weigh up the standard of ingredients and the efficiency of service, Estabulo might be one of the best bargains in town.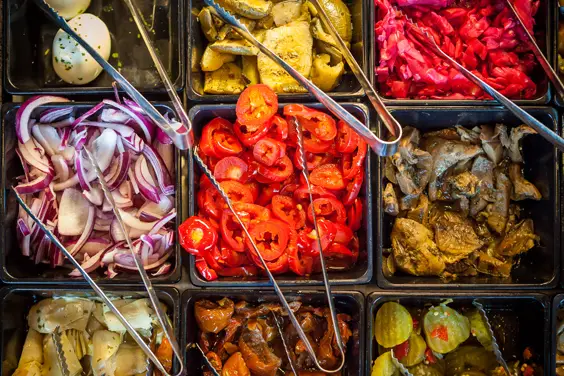 "High quality"
Course, meat is the star – but it's not everything. There's a self-service area where you'll find bread, rice, cheeses, sauces, pickles, potatoes, chickpeas and plenty more. Me, I filtered it down to boiled rice, excellent creamy garlic mushrooms and a sweet chilli sauce to add something different to select pieces of meat. But you'll find your own preferences that add some colour and depth to the meaty overload.
You might grow tired of the continual plate passing to service as they slice off the next strip of meat, but at the same time you never feel Estabulo are holding back with their portions or are disappointed if you really want to go full Creosote. They really do keep coming at a pace. In fact, when we asked service where the haloumi was it arrived at our table in less than thirty seconds – and was a creamy, salty delight and certainly of the same high quality as the meat.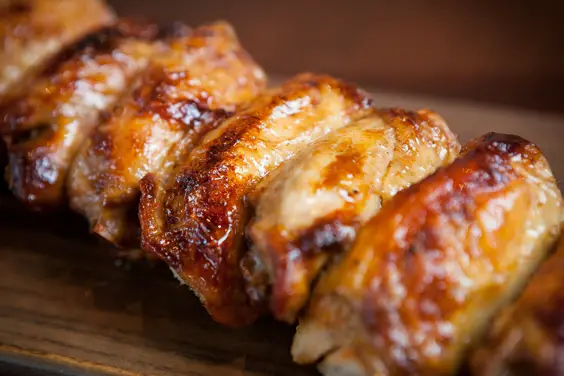 There's a veggie option, but surely you've got to be a particularly masochistic version of a vegetarian to come here. There's a fish option too, but we didn't see any doing the rounds. Indeed, a bit of grilled salmon would have gone down nicely on our table, as well as broken up the meaty procession. We didn't see any chicken hearts either – but it hardly mattered.
What does matter is Estabulo does everything you want it to do. Fast and friendly service with a relaxed and 'please yourself' air, genuinely high quality meat with an excellent food bar and a real value for money experience that satisfies as much as the food.
So why not give it a go – and if you've any room left for dessert drop us a line to tell us what it's like.
Estabulo, The Light, The Headrow, Leeds, LS1 8TL
Opening Hours
Mon-Sat 12PM – 10PM
Sun 12PM – 9PM
0113 345 0370
estabulo.co.uk