Carluccio's, York – Restaurant Review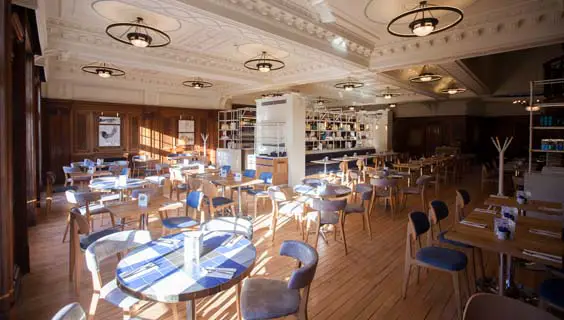 By Roger Crow
I've been looking forward to visiting Antonio Carluccio's new restaurant in York for some time, and at first sight it does not disappoint. A multi-level feast for the eyes, it's a light and spacious eatery which is bustling on Father's Day.
My waitress, Tamira, wastes little time in taking my order, and top priority is to grab a fresh lemonade on the hottest day of the year.  Not just any generic lemonade; it tastes so good I may as well be retracing my steps round Positano in the spring of 2016.
Picking a starter proves tricky as there's no shortage of tempting choices. A three-course set lunch menu (12-6pm) costs a mere £13.99 while two courses are £10.99. I go for the pricier main menu, and as I'm a sucker for prawns, opt for Prawn Marinara sauted in white wine with baby plum tomatoes; chilli and fennel seeds with tomato and basil sauce, served with toasted ciabatta. Yes, quite a mouthful but the portion size is spot on. Not so big that you fill up before the main.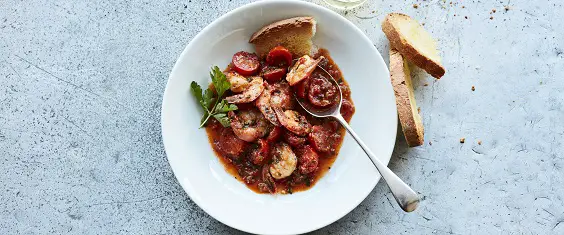 "It's that sort of place – no half measures"
The ciabatta is a little burnt. It hardly matters. Delicious prawns and tomatoes (coming from someone who's very picky about said fruit) balanced with terrific tomato sauce tickle my palate. It's not too overwhelming on the garlic front, and the coriander gives it a welcome herby edge.
That's followed by Festoni Pasta tossed in vodka and cream sauce topped off with salmon and basil (£12.50). Though my main arrives at the same time by accident, I put that on hold and order another lemonade.
I'm happy to have the dish put under a heat lamp for five minutes, but I get a fresh plate. It's that sort of place; no half measures.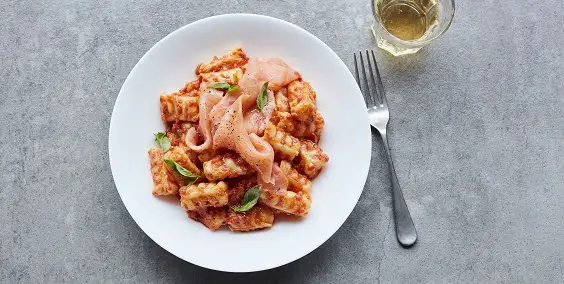 The main is equally terrific. It could be just another version of the supper I make many a Sunday night -pasta, tomato sauce with salmon, but as you might imagine it's perfectly cooked with quality ingredients. I savour every mouthful along with the decor. As you'd expect with a Carluccio's, the whole thing is elegantly decorated.
"Plenty of choices for any Italian-loving foodie to get lost in"
Dessert is chocolate and salted caramel sundae with crushed Amaretti biscuits and a monogrammed Carluccio wafer. Again beautifully done at £5.95.
It's easy to run out of superlatives in a place like this. The highest praise from me is that it tastes like Italy, not some poor facsimile. A few mouthfuls of my dinner and I'm transported to the Amalfi coast, my personal happy place, soaking up the atmosphere.
I'm not surprised the eatery is heaving, even if it is just to honour patriarchs from the local area and beyond. It's one of my new favourite restaurants, which is good news for my partner as she's unable to make it.
It's not a case of if I return as a paying customer, but when. The prices and quality are excellent, and there are plenty of choices for any Italian-loving foodie to happily get lost in, like the Villa Pisani Labirinto, or any other Italian labyrinth you care to mention.
Amaze it does. Grazie Antonio.
Carluccio's, 3-5 St Helen's Square, York, YO1 8QW
Opening Hours:
Monday to Friday 8am-11pm
Saturday 9am – 11pm
Sunday 9am – 10pm
01904 656 536
carluccios.com/restaurants/york