Yorkshire Dales Meat Co Delivery Box – Review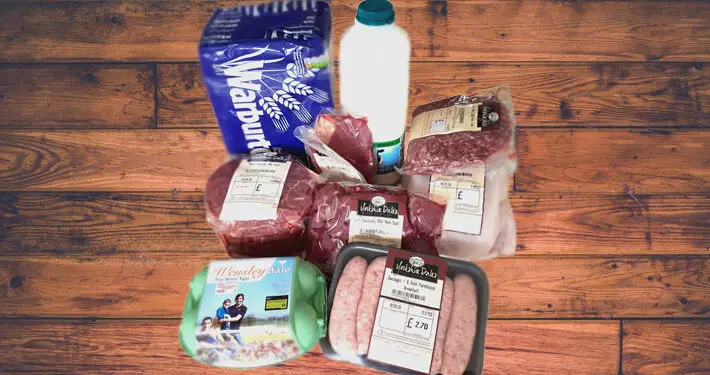 Yorkshire Dales Meat Co Delivery Box
Review
by Julia Paddon
We are living in uncertain times, where even the basic necessity of how we source our food has shifted. For how long, who knows – but what is certain is that people's shopping habits and preferences have changed – and possibly forever.
No doubt like me you've recently fretted about how to feed the family during the COVID-19 pandemic; spent fruitless hours trying to organise a home delivery from the 'Big 4' before succumbing to the nightmarish social distancing shop at the local supermarket, wracked with guilt about the two bags of pasta in your trolley.
But, as we slowly acclimatise to this much-mentioned 'new normal', people are finding their own way to beat the queues. Home and allotment gardening is up, local shops are diversifying their offerings and including home deliveries and local food suppliers are stepping up, offering collection boxes and a delivery service.
The family run, Bedale-based Yorkshire Dales Meat Co. are one such company – and I tested out a large selection of their produce at the height of the pandemic.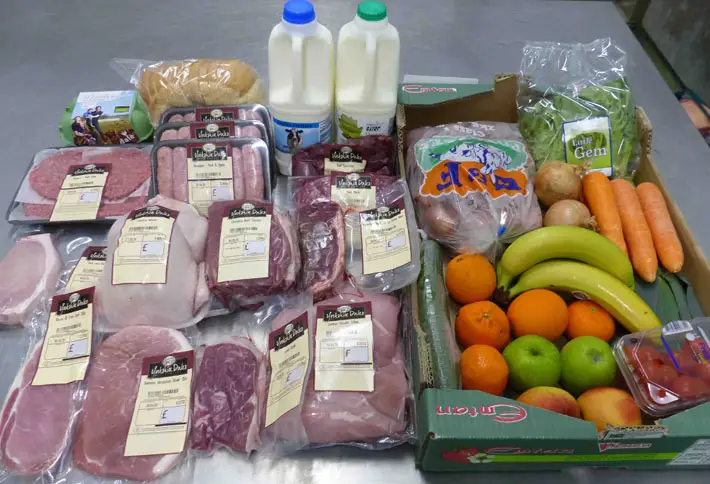 First off, they offer the essentials: bread, milk, eggs and a terrific fruit and vegetable box containing:
5 carrots
1 leek
2 onions
2kg potatoes
5 bananas
2 oranges
4 apples
4 satsumas
1 punnet of cherry tomatoes
1 cucumber
1 twin pack little gem lettuce
So far, so good – but the real attraction of the Yorkshire Dales Meat Co.'s offering – and the products that will make or break the enterprise – are, of course, their locally-raised meat. Beef, lamb, pork, chicken, burgers, sausages and bacon are all available for order.
Indeed ordering (at the moment, anyway) is the pick-up-the-phone-and-call-it-in variety. I've no problems with that, but some people might prefer a more impersonal online ordering system which, I'm assuming, must be on the way. Anyway, I received the following quickly and all items were packed compactly. Across a number of weeks I put them all to the taste and quality test.
Whole Yorkshire Dales chicken (1.4kg approx)
Beef sirloin steak (8oz)
Cumberland sausages (6 pack)
Beef mince (500g)
Beef topside
Beef casserole (500g)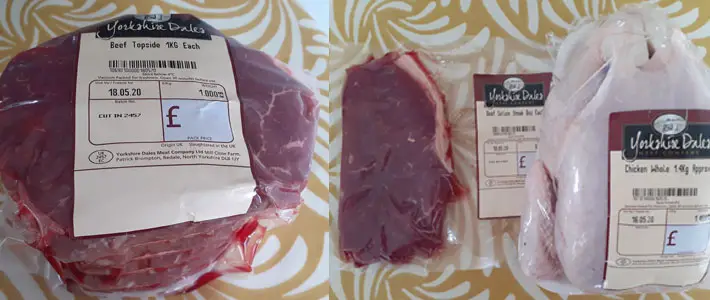 The sirloin steak came nicely marbled and packed with the full flavour you'd expect from Dales produce. The beef mince looked lean, which sometimes can mean lacking in flavour, but not so with this – it worked nicely in a meatball pasta dish, which my three kids demolished.
Both the topside and the casserole demanded more work. Topside I wasn't overly familiar with, but knew I mustn't overcook it. It worked nicely as the Sunday roast – although I was particularly pleased to have plenty left over for beef and horseradish sandwiches the following day.
The casserole beef went into a – surprise! – casserole. Hardly a summer dish, but that didn't matter – and I enjoyed getting out the casserole dish for a good long simmer. It worked a treat, with the delicious meat falling apart on the fork.
The sausages were good, if perhaps fairly standard – but the real star of the show was the whole Yorkshire Dales chicken. I made sure it was properly prepared and cooked and the resultant juicy meat and crisp skin were perfect – and the flavour was truly outstanding. If I ever go back to supermarket chicken it will be necessity rather than preference.
Overall, I loved the convenience of the meat and essentials arriving on the doorstep – and I wasn't disappointed with the quality of any of the produce. Indeed, some it was superb. For the price, it's a great offering.
The Yorkshire Dales Meat Co. are demonstrating that with a bit of flexibility and with some genuinely good produce, our new normal doesn't need to mean awkward. If you're in their delivery area, give them a shot.