A Profile of Margaret River Wine, Western Australia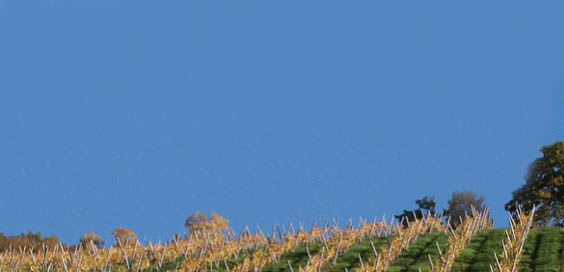 Aussie Rules
By Paul Howard
The state of Western Australia is truly vast, being about the size of western Europe. This ancient landscape is mostly blowtorch-hot outback. Yet around the far south-western coast is a Mediterranean climate where cooling oceans and welcome rainfall temper subtropical heat. Still with teeming wildlife and forests, most of the population live in and around the city of Perth, where the climate is most temperate. Such a climate is also ideal for farming, and this includes grape growing. The wine region subdivides into climatic districts called 'geographical indicators' (GI). Of these, the Margaret River is pre-eminent and the jewel in the crown, being around 240 km (or 3 hours drive) south of Perth.
Though easily accessible to modern transport and tourism, this is the most isolated wine producing region in the world. From here, it can be quicker to get to Singapore than to Sydney. It is a coastal strip extending 100 km north to south along a line of ancient rolling hills, from Cape Naturaliste in the north, down to Cape Leeuwin in the south. It is never more than 30 km from the sea but the vineyards are generally inland, away from salt spray and humidity. They occupy the fertile east-west river valleys and refreshing onshore breezes cool them.
"Boutique winegrowers"
Viticulture in Western Australia was quickly established by Victorian settlers in the torrid heat of the Swan valley near Perth. Yet if you had visited Margaret River at any time up to the mid-sixties you would not have encountered vines. At that time Dr. John Gladstones was conducting research into whether Margaret River had any potential for wine – his seminal reports theoretically pointed to Bordeaux being the touchstone for new wine growing. On this basis, Vasse Felix plants in 1967 and Moss Wood follows in 1970. Cullen, having planted a small trial in 1966, expands commercially in 1971. Despite initial skepticism, the success of these ventures, especially with cabernet sauvignon and chardonnay, gains quick recognition.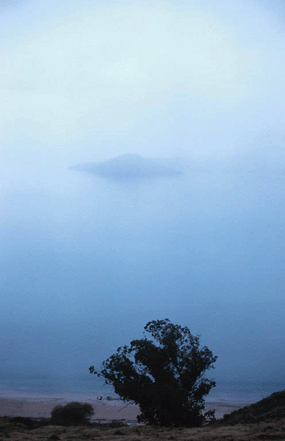 An expansion wave of small family and boutique winegrowers follow these heroic wine pioneers. They convert sheep and dairy farms into more profitable vineyards. During the late seventies and eighties the regions' reputation establishes. By 1990 there are about 1,000 hectares under vine. In the nineties come ever-more financial investment and tax-breaks, attracting both new and larger players and inevitably more new planting.
Today there are around 120 wineries. With about 5,500 hectares of vines planted – that's roughly an equivalent area to St. Émilion in Bordeaux. There is now a thriving wine culture that has international recognition. Output is relatively small – the region is responsible for only 2% of Australian wine volume yet this is over 20% of its premium wine, a higher proportion than that of any other Australian wine region. So Gladstones' work has been completely vindicated in just 40 years – just two generations.
"Unpretentious and slightly rustic"
It is almost axiomatic that places that grow vines tend to the spectacular, but Margaret River really is a top contender for being as close as it gets to an earthly paradise.
The coastline is surfing heaven, with fearsome waves pounding it westward from the Indian Ocean and northward from the Southern Ocean, with Cape Mentelle being where these waters meet. Unblemished white sand beaches punctuate rocky headlands while inland are green and lush eucalypt and karri forests that intersperse with farmsteads, orchards and vines.
The recent success of tourism and wine also brings local prosperity. This is highly visible as a luxurious veneer of arts, crafts and gourmet cuisine. To compare it with California is telling, though perhaps Margaret River is more of an unpretentious and slightly rustic Sonoma rather than the manicured and hyped Napa Valley.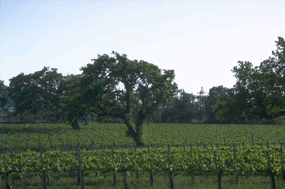 There are similarities with Bordeaux, in particular Pomerol and St. Émilion in regards to wine growing. Over the growing season Margaret River is 7% hotter than in Bordeaux and the season also lasts longer. It also is usually drier and most rain falls in winter, though dry-farming (without irrigation) is possible. By Aussie standards it is relatively cool; the mild maritime climate is thanks to those onshore winds and the cooling currents from the two oceans. There is only a small temperature difference between summer and winter and frost is rare. All this means that the wines are more restrained in style when compared to many Australian counterparts, retaining freshness and complexity. Growers must manage a few risks however; the vines may not fully rest in winter, there is a risk of wind damage and parrots find the grapes delicious.
"Reflect their regional origins"
It is the Bordeaux grapes and chardonnay that have created the reputation for the greatest Margaret River wine. In whites, a Margaret River signature is the semillon and sauvignon blanc blend originating from the Graves of Bordeaux, known here as SSB. Meanwhile Australia's finest examples of chardonnay are here. In reds, cabernet Sauvignon is king. It may be blended with the other Bordeaux varieties – cabernet franc, merlot, malbec and petit verdot – for additional complexity. As you might expect there is shiraz grown, though you'll need to go further south for those grapes that prefer cooler conditions such as pinot noir and riesling. Ceaseless experimentation ensures that other grape varieties such as zinfandel also grow and are more than just unusual oddities.
The isolating tyranny of distance, ocean and desert has meant that regional cross-blending to create consistent brands, common elsewhere in Australia, has never developed here. Instead, the wines tend to reflect their regional origins clearly and also retain the variations of both vintage and place. So as the rest of Australia has gradually rediscovered regionality, they've found Margaret River already in the forefront.
Is it really any wonder that this southwest tip of Western Australia is one of the Lonely Planet's top 10 regional travel destinations for 2010?