Petrol V Diesel: Is Buying Diesel A Bad Idea?
Diesel has been demonised of late. And with so much talk in the news about lowering emissions and global warming, many people will be asking the question, is diesel a bad idea?
Choosing the right fuel for your next car is important. And if you're in the market for a new motor, you'll want to perform a car valuation in order to find out how much your current car is worth even before you figure out whether you want diesel or not. Once you figure this out, you know how much money you have to spend on your next motor.
There are plenty of free tools that you can use to do this – we like the Parkers 'Value My Car' tool.
With one eye on what's going on around the world, you're probably wondering whether you should buy a diesel car?
The arguments are pretty easy to wrap your head around. On one hand, diesels provide better mpg and lower CO2 emissions. But on the other hand, diesels broadly excrete higher levels of NOx.
If you are thinking of making the switch to petrol, the good news is that the green pump is closing the gap to diesel in terms of benefits. The latest-generation turbocharged petrol engines are capable of delivering both the torque and low running costs that turned drivers to the black pump in the first place.
Different cars suit petrol or diesel better
You've gotta think about usage. A little supermini probably isn't going to be doing galactic miles. Therefore it's usually better suited to petrol.
Whereas larger, more expensive, more comfortable cars are more likely to do longer distances. Therefore they generally suit diesel more.
You see, diesel engines take longer to warm up. This means if you travel short journeys regularly, you'll be better off with petrol. Diesels also can't clear their diesel particulate filter if only driven short distances.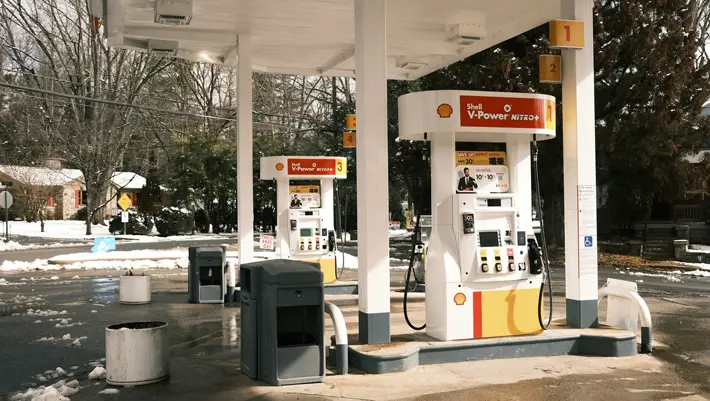 How about MPG?
Few cars get close to the 'claimed' mpg car makers legally have to quote in advertising and marketing materials.
Car buyers are led to believe the quoted averages are essentially guarantees or minimum figures. They most definitely aren't.
What they do provide is a measurable comparison between makes, models and variants.
For instance, the mpg figures of the new Vauxhall Astra highlights this nicely. Petrol cars will do around 50mpg, while an equivalent diesel motor that's the same size will crack close to 65mpg.
Is Buying Diesel A Bad Idea?
The advances in petrol engine fuel economy and technology means more and more people would be better off not going the diesel route.
As a broad guide, the tipping point at which diesel engines begin to make financial sense is in the region of 25,000 miles per year over a three year period.
It's a pretty easy choice, isn't it? If you cover a lot of miles (circa 25,000) or really value travelling 600-700 miles on a tank, diesel is a great choice. For everyone else, petrol is probably the way to go.
So buying diesel isn't a bad idea. You've just gotta make sure it's right for you.