Are Quad Bikes Road Legal?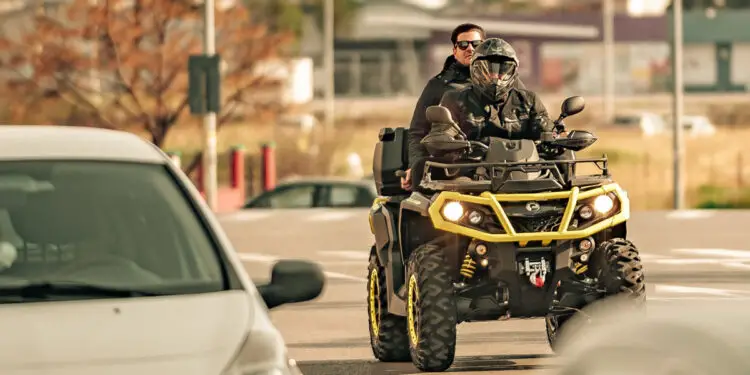 Whilst we all know the rules of the road when it comes to cars, motorbikes, and scooters, most of us are unsure what the rules are regarding quad bikes.
A quad bike is classed as a B1 vehicle and dictates the entitlements and any restrictions. A quad bike is a type of motorcycle with four large low-pressure tyres. The three-wheel trike or 4-wheel quad is an all-terrain vehicle (ATV) designed for off-road use. Vehicles that belong in the B classification can be driven on public roads if they are road-legal, and the driver must hold a full car licence or full motorcycle licence.
If you use your quad bike for agriculture, horticulture, or forestry work, you can register it as a concessionary vehicle, which means it has zero-rated vehicle tax. And of course, quad bikes can be an energetic hobby when you're not watching Netflix, using the Xbox or playing something online like slot book of dead.
Quad bike restrictions
While most bike laws state the rider only has to be 16 years old to drive on the road, quad bikes can only be driven by someone who has passed their car driving test and who folds a full driving licence – meaning a quad bike can only be ridden by someone over the age of 17.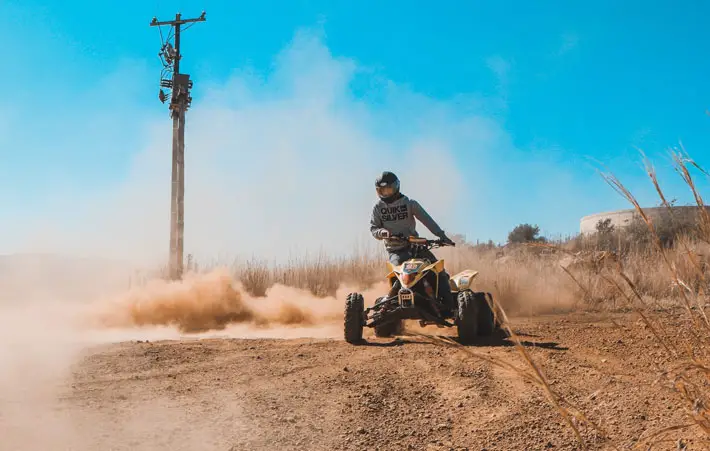 In order for the quad bike to be deemed road worthy, it must comply with all the strict constructions and lighting requirements and must display registration plates to the front and rear. Normally, the manufacturer of the quad bike will confirm whether it is 'vehicle type approved' for road us. If not, then you may ned to apply for a type approval certificate – this applies to quads, trikes, and
ATVs that did not get standard approved registration, but they meet the road safety standards.
Quad bike rules for riding on the road
If you are planning on driving your quad bike on public roads, you will need to register your vehicle with the DVLA before you take it out, and it will be classified as a Private Light Goods Vehicle.
The bike must also be under 10 years old if your 4×4 quad has been off-road and not yet registered, and if your bike is over three years old, you will need to have it tested and hold a valid MOT certificate to use it on the road.
Due to the new continuous insurance enforcement (CIE) regulations, it is now a legal requirement to have your quad covered by a relevant quad bike insurance policy at all times.
Whilst not a law, all quad bike riders, whether on or off road, should wear a helmet and suitable protective clothing. Because you are not restrained by a seat belt, a safety helmet is really you're only form of defence. Taking these precautions is absolutely vital when driving your quad and will help protect you should you be involved in an accident.