What is Panem? A Ukrainian SEO Company in Their Own Words
Panem is a full-service SEO company born from the passion project of two people – an experienced SEO specialist and a business development expert. They identified a niche in the market and took a bold step to fill it.
After more than five years of diligent work, a small office with two employees has grown into a fast-growing company with several departments. And now we are one of the most successful digital companies in Western Ukraine.
Today, we have a large team of SEO professionals, contextual advertising experts, content masters, and marketing gurus who help businesses like yours grow and prosper.
Like many others, we have our values:
● Customer orientation (There are no universal strategies in SEO. That's why we take the time to learn more about your company. Our experts work closely with your team to meet the needs of your business and make sure we are close to your goals.)
● Transparency and integrity (We believe that solid cooperation is possible only when both parties are open and frank about their standards and expectations. We respect your time and value your opinion. Moreover, we are ready to connect you to our employee time tracking system.)
● Reliability and trust (In our work, we often deal with the confidential information of our clients. And we assure you that everything you entrust to our team will be treated very carefully. Your peace of mind is our priority)
Panem Digital Agency is an excellent digital company that can provide you with all the digital services you need: from SEO promotion to creating a name and logo for your brand.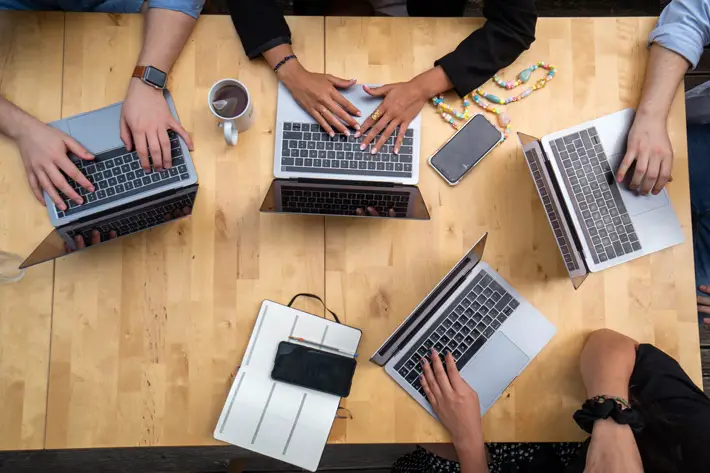 Our main services:
● Context advertising in Google Ads (Google Ads starts to benefit from day one. Order contextual advertising is the right decision when you need to attract thematic traffic to your site quickly. We work with Google Ads to reach all users who search for your products or services.)
● Comprehensive marketing (Marketing, SMM management, targeted advertising, graphic designer support will improve productivity)
● Google my business (Certain location page optimization will allow you to be in search results. This is another opportunity to remind your client about yourself. Or get acquainted with the potential.)
● Google smart shopping (It can be used by anyone whose sites meet specific criteria.)
● Targeted advertising (The goal of targeting is to create the most relevant ad for your prospective customers.)
● E-mail marketing (And the main task of e-mail marketing is to communicate with this treasure, develop relationships with him to gain loyalty, as well as encourage new purchases)
● Development of websites (The effect of websites, including corporate website, landing page, and agreed concept, is significant because your website must perform all functions perfectly.)
● SMM for business (A Facebook or Instagram page can be a channel of communication with your audience that complements others or a separate full-fledged source of sales. It all depends on the scale of your business and ambitions for its proper development.)
● SEO for IT and startups (We work with various niches, from e-commerce and IT to the HoReCa industry, and in each cavity, we have developed a strategy that helps businesses reach heights.)
● SEO audit (We carry out the stage of SEO audit before the start of SEO work agreed with the client, and then with a weekly check of the site's correct operation, we track the minor failures.)
● Web analytics (Together with you, we are ready to discuss the main directions of your online business, analyze existing platforms such as Google Analytics or Google Search Console for the correctness of their settings, and adjust analytics systems so that you have the opportunity to track critical data for your effective scaling.)
● Stages of SEO promotion (We value our customers, so we always strive to find the best option for each area of business, and we promise to communicate about all technical issues in plain language so that the result positively exceeds your expectations)
So, if you want to attract new customers and hold the present one – a strong promotion strategy is precisely what you need.
Contact us right now, and we will create the best offer for you!