London and Yorkshire-Based Companies Demonstrate the Value of Great Digital Transformation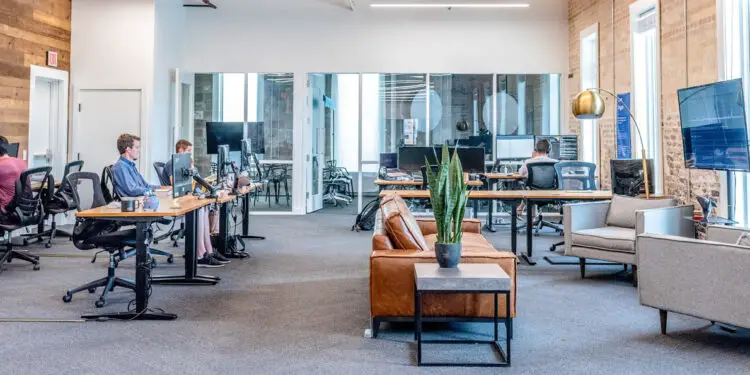 Digital transformation is a process that all companies must go through to stay competitive in the digital age. However, not all companies are created equal when it comes to their ability to undergo this transformation.
In a Contino.io report, some business leaders across Europe were interviewed about their digital transformation journeys.
The process can be challenging to execute successfully, even more so when dealing with different cultural backgrounds and geographical distances.
London and Yorkshire are two of the most important business regions in England. They are also the two regions that have seen the most progress in digital transformation.
Digital Transformation Across London and Yorkshire
Digital transformation is not just about buying the latest software or investing in new hardware. It's a journey that requires changes in company culture, processes, and governance. It all starts with leadership.
Business leaders in the forefront of digital transformation in London and Yorkshire have a lot to share about their experiences.
Matthew Griffin
Matthew Griffin is the Head of Digital (Commercial Development) at Transport of London. He was responsible for the organisation's external communications, including social media and digital transformation, at the time of the report.
"Keep people informed and be open and honest about how things work. If you keep at it and genuinely create shared interest, you eventually get to a point where you've got a level of trust that allows you to move forward," said Matthew.
He believes breaking new ground with innovative funding models in the public sector is one of the keys to success.
He was able to achieve digital transformation by hiring good people and trusting them to do their jobs. This can be achieved by being passionate and committed to the task and being willing to take risks.
Alongside, there is the tricky business of getting the engineering done in the tunnels deploying new cabling and software-defined radios. Hence, they are ready to transmit 5G in the future.
In his own words, this is a "hard slog," and there are no shortcuts. He makes a point of being "absolutely rigorous about testing." The travelling public would expect no less.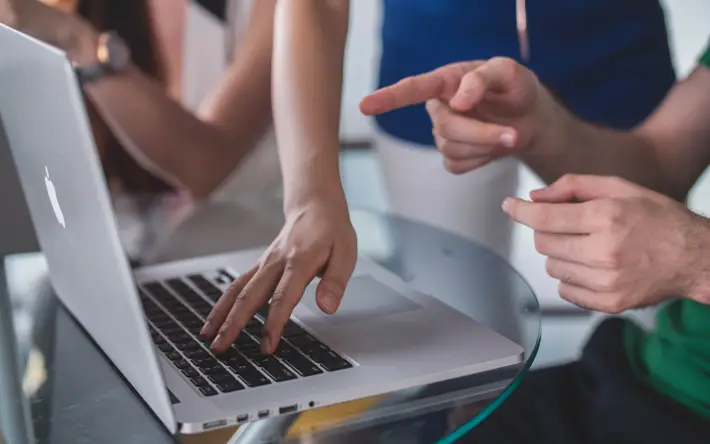 Geoff Horrell
Geoff Horrell is the Group Head of Innovation at LSEG and he manages LSEG labs, what otherwise used to be known as Refinitiv Labs.
At Refinitiv Labs, Geoff managed a team of data scientists, engineers, and product managers who work on experimental projects in financial data and analytics to drive over a dozen major business innovation projects from ideation to production.
"People want the MVP to be as real as possible; seeing a prototype brings an idea to life for customers, who give us honest and insightful feedback," said Geoff.
He believed in leading by example with relentless customer focus to transform financial services and make a real difference to the world. This means being open to new ideas and willing to take risks. Furthermore, he was able to achieve success by hiring flexible and adaptable people and delighting the end-user.
The outcome was that Refinitiv Labs not only provided data products that enabled weeks of high-value data science work to be done in seconds, but the close partnerships they developed with clients are a conduit for showing them how to transform themselves digitally.
Suren Silva
Suren Silva was the Director of Strategy and Innovation at Credit Suisse when Contino's report was initially created and in his role, he is responsible for developing and executing the bank's innovation strategy and driving digital transformation across all business divisions.
"The fruits of this transformation were reflected in Investec's response to the COVID-19 pandemic. The entire company could transition seamlessly to remote working overnight," said Suren.
He believed that companies need to create a collaborative innovation ecosystem in financial services to drive digital transformation by working with startups, fintech, and other ecosystem players to develop new ideas and business models.
He was able to succeed in digital transformation by prioritising relationships, bringing the conversation into the broader ecosystem, and focusing on the right opportunities.
Jamie Hinton
Jamie Hinton is the Co-founder and CEO of Razor, a software development consultancy based in Yorkshire.
"We don't start with supplying tech solutions, we start with helping people," said Jamie. The purpose of the business is to accelerate technological advances and digital transformation.
As a business, Razor has everything ranging from data scientists and experts to project and account managers, as well as software engineers.
He was able to attain success in digital transformation by partnering with someone who was the polar opposite in their approach to business, which led to the company's initial stability and provided a foundation for its growth.
When you start a company, it's critical to find your polar opposite. You get more varied thinking, a distinct perspective, and other methods of dealing with an issue.
You need someone who you trust to challenge your decisions, yet collaborate on ideas. This has also helped Razor overcome the biggest challenge for start-ups – fear.
Razor was able to achieve success in digital transformation by hiring some big shots for the right job roles. This changes the culture massively in such a positive way – and as a result, the right people step up. People are the most important part of any business.
Conclusion
London and Yorkshire based companies are leading the way in digital transformation. These companies were able to achieve digital transformation success by focusing on the right opportunities, hiring the right people, and creating a collaborative innovation ecosystem. With the right mindset and approach, any organisation can succeed in digital transformation.