Businesses Face Staff Shortages as Restrictions Ease
Since March 2020, the UK has faced a series of restrictions and lockdowns aiming to limit the spread of Covid-19. Now, as the country begins to ease away from limitations on going out to eat and drink, there is another issue facing the service industry, one of the hardest-hit sectors during the pandemic: staff shortages. Research suggests a 77% increase in vacancies, while applications for these positions have nosedived by 82%.
Rising Bookings
Revellers have been rushing to book a fun-filled summer as Covid restrictions lessen. At present, there are more than double the pre-covid numbers of events available to the public, and the amounts of bookings have skyrocketed by more than 1000%, according to ticket companies.
On the 21st of June, the UK is supposed to cast off the last remaining rules associated with the pandemic. This will mean that all limits related to people mixing at large events will be lifted, marking an end to the past year's restrictions.
While this is cause for celebration for many, for those operating businesses and working in the service industry, it is instilling dread. The severity of the impact of the pandemic on this sector has left it with a real problem; there is far fewer staff in these jobs.
Experts say that about 50% of the pre-covid workforce is available in the industry at present. This may spell disaster for many establishments, considering the rise in bookings. Many staff who once worked at bars and clubs have moved on to other professions after lengthy periods of furlough. Now, there is a scramble in the industry to find the staff it desperately needs as we move closer to the 21st of June.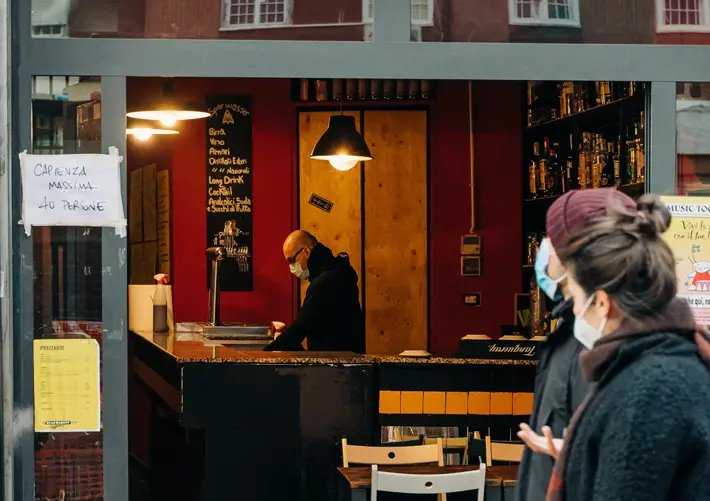 How to Find Staff
With many struggling to staff their establishments, there are some ways that your business could stand out to prospective employees before the 21st of June.
Some restaurants and pubs are offering rewards to their staff for bringing in new employees. For example, the Hawksmoor restaurant group has taken to offering up to £2,000 bonuses should their employees recommend their friends for jobs. Others have been offering gift cards to customers if they suggest candidates for positions.
Such tactics are likely out of reach for most businesses that are struggling financially in the sector. One approach, in this case, might be to enlist expert job advertisers like Hiring People. Using their advertising template and their services to improve reach when you advertise a job could help fill some gaps in the diminishing workforce. Outsourcing some of the recruitment can also help businesses save money, as it can free up time within a company for other, more pressing matters.
How the Sector Will Fare
Overall, it is not yet known how the service industry will react when restrictions are removed completely. For many, however, there is a lot of uncertainty and fear that they will survive the period. As the strain on establishments grows with the increased footfall to pubs and restaurants, the industry desperately needs staff to meet demand.