5 Ways to Create a Happy Workplace
Happy employees increase productivity and the profitability of your business. Having a workforce who loves the job they are doing will ensure there is less turnover of staff, creating continuity, which makes operations smoother and more efficient. The number of sick days taken by your employees will also reduce as their well-being is prioritised. Is this something you'd like to see in your business? The following are five ways you can create a happier and more profitable workspace.
Safe and Effective Fleet Management
When drivers are happy, you will have a more efficient and effective business. Drivers will have concerns about safety and the potential for accidents. Installing an AI dash cam will allow your fleet manager to monitor driver performance and have a real time method of updating routes that reduce unnecessary miles. Your drivers will feel safe and they will have the added benefit of being able to access training that includes real life situations taken from the dash cam. Costs will be lowered by saving on fuel and having drivers who are happier, healthier and safer.
Invest in Training
Investing in your employees will only help to foster a happier workplace. By providing them with training on the latest technology, techniques and safety regulations you will make them feel valued and important to your operations. Training also has the benefit of improving the productivity and efficiency of your business as your employees are fully versed in the latest methods needed to succeed.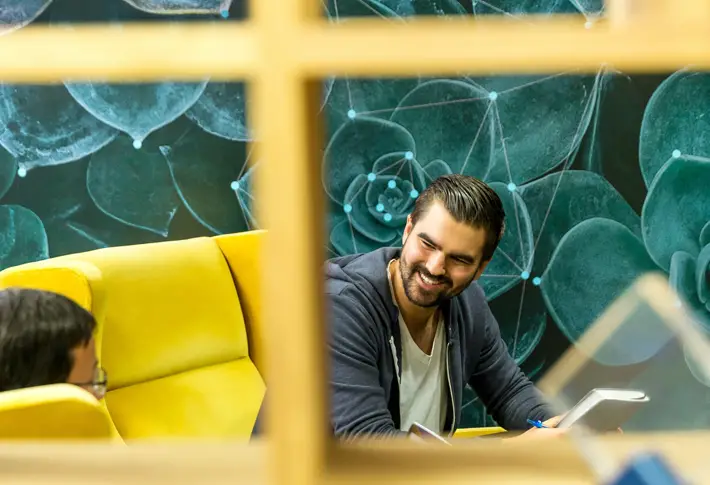 Show Appreciation
Everyone wants their business to succeed, but when success arrives, you can't forget the people who helped you realise your ambitions. Your employees work hard too, and your appreciation towards them should be made obvious. From personalised 'thank you' messages to taking them out for dinners, there are many ways you can show it. Employees who are appreciated will be more willing to go the extra mile and improve on current success.
Personalisation
Working in an office space or being a member of a workforce in any surroundings, employees can feel anonymous and feel like they're just another cog in the wheel. To make them feel valued and happier in what they do, take the time to meet all of your staff and appreciate what they bring individually. The workplace will become more like a genuine family environment where employees look forward to going to work and feel they are part of something rather than playing an insignificant minor role.
Listen
We are not always right and when it comes to business it is vital to listen to employees if we want them to stay happy. Whatever their concerns, you must be willing to listen to what they have to say. Even if it may appear trivial, it is not trivial to the person raising their concerns. As a leader you might consider boosting your skill set with executive coaching. Learning strategies to be a better listener will serve you and your business in many ways. This does not have to always be negative. Perhaps your employees have suggestions on how your business can be improved and made more efficient and profitable? A workplace where staff feels they are being listened to is one where they are happy and willing to work hard for the company's vision. It's a win-win.