Five Reasons Every Business Needs a Website
Whatever the field, a company's internet visibility is crucial to its survival and growth. Even today, certain companies fail to appreciate that the vast majority of consumers research products online before buying. Making more money depends on how well-established your internet presence is, especially your website.
Credibility
One of the most important reasons you should have a website for your company is to boost your corporation's reputation. There's a good chance that more than one company offers a service that's comparable to yours. You can differentiate yourself from the competition in several ways, one of which is by having a website that looks nice and conveys high-quality content to your customers.
People are more likely to doubt your credibility as a company if you don't have a website. The presence of a website provides a chance to establish a positive first impression and reassures potential customers.
Leads & Analytics
It's possible that having a website for your company may enhance the number of leads you get, which is one of the fascinating arguments in favour of a website.
When people discover you online, get interested in your product or service and want to learn more about it, they'll know how to contact you due to the information on your website. This provides you with the possibility to improve your sales.
Even though a website has a cost, there's a positive return on investment (ROI) when the site is utilised well.
Digital Marketing
Marketing online may help you generate more leads and expand your company, but to do so, you'll need to direct them to your website or landing page. You can maximise your return on investment and target the most qualified clients by analysing your website's historical traffic.
Since this can't be implemented without having a website first, you should launch your site as soon as possible, even if you don't want to monetise it immediately. Nowadays, a company without a website is almost useless. If you don't have one yet, you should make one. The important thing is to get going and refine it as you go.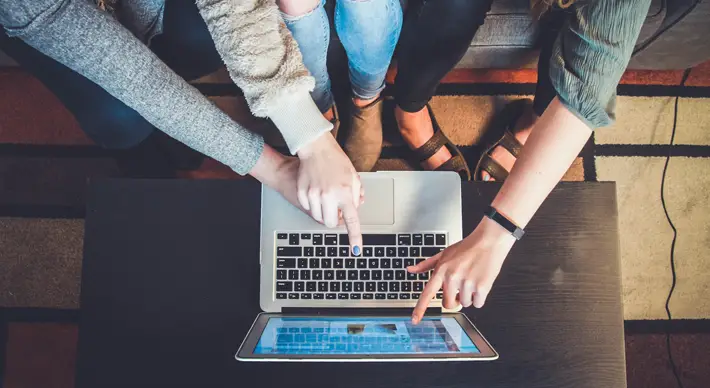 Customer Service
Many companies get phone calls from potential or current clients who have straightforward queries about location and hours of operation. The client will be dissatisfied if you fail to answer their call. Besides, calls may prevent employees from concentrating on the aspects of the company's operations that are of the utmost significance. Customers will always remember the service they received no matter the product or service they purchased, whether that is clothes, a subscription, a video game, or even while they were playing an online slot game like Big Bass Bonanza.
While web support can assist clients in locating relevant information without requiring them to make a phone call, which eventually results in a more positive experience for the user. Good customer service is essential nowadays due to globalisation and hyper-competitiveness of many industries.
You Can Display Your Best Reviews
Your company's legitimacy may be established not by the money it's making but also by the opinions of its customers. They stand for achievement, contentment among customers and, one hopes, survival.
Displaying customer reviews on your site might pique readers' interest and keep them on your site longer if they can read the complete review without having to navigate another tab.
It's up to you to choose the most appropriate format for your company's internet presence. Positive reviews on your website will also make the customers feel safer and more comfortable using your service.
Conclusion
In conclusion, we should say that having a website is crucial for a business in the 21st century. For those who don't already have one, we urge that you create one immediately. Over time, you can make it better, but the important thing is to get started, keep going and not give up.