Why is Coffee a Popular Commodity to for Online Traders?
In contemporary society, trading has become more and more popular with potential investors as there had been an increased interest in various stock markets. With billions of people drinking coffee everyday, it is no surprise that many are looking into the coffee industries as somewhere to trade. In fact, coffee has now become a popular commodity to trade after rising in price in recent years. With a lot of help from the progressing industrialization during the 19th century, coffee developed into a trade good with worldwide importance. The coffee industry has been aided by developments in technology which has signified that the growth and harvesting of the coffee beans was able to be decreased significantly. In addition to this, the cost of transporting the coffee has decreased as well as modes of transport have been modernised.
While there are various ways to start trading in the realm of coffee, CFD trading is also a strategy that has been embraced in the regions where it is allowed. A CFD is short for 'contract for difference' – is the type of derivative that enables you to trade the price movements on financial markets. With this mode of trading, you do not actually have ownership of the underlying asset. This means that you will only obtain exposure to its price fluctuations in the industry. In this sense, CFD trading operates in a similar fashion to spread bets entailing a speculation on the movement of coffee prices which is either higher or lower. There are many benefits of CFD trading on coffee. However, traders should take into consideration the "swap" fee, which is applied to positions held open overnight. This is essentially an interest rate that is applied and could cost you more money in the long run.
Typically, it helps to be familiar with CFD trading on coffee if you are seeking to get into the industry. This also means knowing the coffee trading hours which are set by the ICE. Trading times for coffee in the UK is never really set to one particular time and can vary throughout the year according to the clock changes. Normally, the trading hours for Coffee Arabica are 09:15 – 18:30 (GMT time) and Coffee Robusta are 09:00 – 17:30 (GMT time). Moreover, if you are serious about trading coffee, you will need to gather information about the coffee market. You can do so by carrying out research by reading up on coffee trading news. This means keeping up to date with how the coffee market is performing and if there is any drastic change in it. Doing so should mean that you gather a deeper understanding of the market and be able to have more accurate predictions.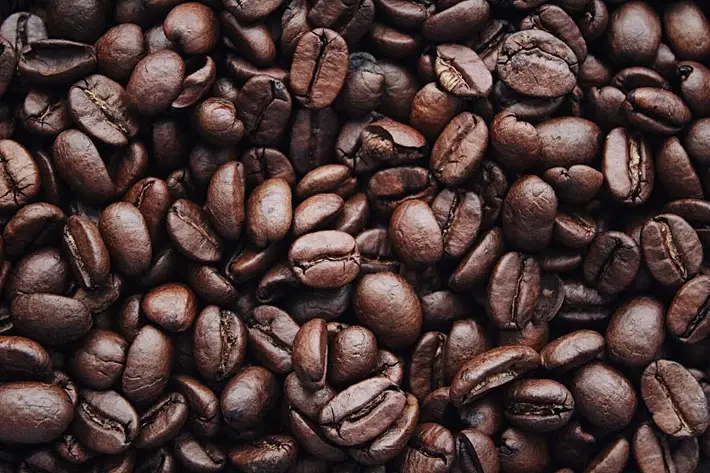 It is worth making sure that you have understood the risks of coffee trading and the various factors that can have an impact on your chosen market. Firstly, it is important to be aware that there are also a variety of factors that can potentially affect the coffee market which subsequently could affect those who are trading in it. Coffee is a multi-billion-dollar industry and can be grown in over 50 countries. These have tropical and sub-tropical climates, and it is widely regarded as the 'coffee belt'. You may be aware that coffee is produced the most in Brazil, Vietnam and Colombia. In terms of the price of coffee, it can fluctuate either mildly or dramatically according to certain factors.
If you are looking to potentially get involved with trading coffee, it is important to understand that the climate can impact the coffee crops dramatically as they are extremely sensitive to weather conditions that are in flux. You will need to consider weather conditions like droughts, floods and freezes. Conditions such as climate change and political upheaval have the serious potential to disrupt the supply of the crop and send prices higher. Transporting coffee and distribution costs are also factors that should not be neglected as the price of oil and fuel can directly impact the cost of coffee. You should also take into consideration risk management strategies as there is a potential for significant losses in this industry. These losses can be minimised and even stopped if you put limits onto your positions. This means that you will be able to set a level to close your position.
In summary, as the future of the coffee industry seems bright the popularity of trading coffee is rising even higher. Those embarking on such ventures as CFD trading should be aware of the risks involved in trading coffee before fully committing to it. If you do your research, keep up to date with industry trends and be aware of the various factors that can impact the coffee trading sector, you should be well set up. If you enter the market by trading with CFDs you will be able to make guesses on the rising or falling prices of coffee. Whatever trading strategy you implement will be enforced according to your personal preferences and how much research you have done in that field.
*Spread bets and CFDs are complex instruments and come with a high risk of losing money rapidly due to leverage. The vast majority of retail client accounts lose money when spread betting and/or trading CFDs. You should consider whether you understand how spread bets and CFDs work and whether you can afford to take the high risk of losing your money.