6 Essential Things You Need To Know When Starting Your Own Business
Are you thinking of starting your own business? Or perhaps you are in the process of launching your first business already. If so, be sure to take a look at the post below. We've listed some of the essential things you need to know when starting your own business. From creating a business plan to marketing your new business, we've covered some of the most important information you'll need to help your business grow. Read on to learn more.
Forming A Business Plan
The first step in creating a business for yourself is to make sure you've got a good business plan put together. Your business plan should include plenty of detail about your business and what it's going to be providing. You need to include plenty of detail when it comes to product or service description, market and consumer research, and targets and goals. If you're planning to grow and expand your business, you need to explain how you plan to achieve this. You should include a small section about yourself and what motivated you to start the business, as well as any qualities and experience you have if you're going to pitch your business plan to investors. It's important not to focus too much on this area of the plan, however, as it's more important to include as much valuable information as possible about your business and finances. Start off with a summary of your business and its objectives, then go into more detail within organised sections throughout. Make sure you list any unique selling points of your business as this is what will help your business to really stand out to investors. Even if you're not seeking investment for your business, a plan will be incredibly useful for you to help launch your business, stay focused, and can be developed as your business progresses.
Business Insurance
Before you launch your business, it's important that you remember to take out business insurance. In the UK, you're legally required to have employer's liability insurance in place. This covers things such as legal costs and compensation if an employee were to make a claim for illness or injury incurred in the workplace. However, there are also other insurance policies that can be incredibly useful for you to take out to help your business. For example, public liability insurance helps to cover the cost of a customer or member of the public making a claim against your business for illness or injury on your business premises. Contents insurance policies cover the cost of replacing business equipment and technology should it be damaged in a fire, flooding, and theft. Policies can be adapted to your requirement should you want to take out more or less cover for your business contents. Professional indemnity insurance can help with costs should a client claim against you for loss of earnings or mistakes carried out in the service you're providing to them.
Data Security
Another aspect of your business you need to consider when starting out is having data protection in place for your customers and employees. It could be off-putting for clients and employees if your business doesn't have a high level of security in place to protect the information you have stored about them. A breach of data can be highly damaging to the reputation of your business, potentially leading to losses and lack of investment. ISO 27001 is the international standard regarding the security of information your business holds for clients and employees. If you fail to have this in place, it could jeopardise how willing people are to be involved in your business. The regulations surrounding data protection (known as GDPR), which were brought into place in 2016, outline the ways in which businesses are allowed to gather, store, and protect personal information for customers and members of staff. So, make sure that you are compliant with all relevant regulations and that your business has any certificates necessary.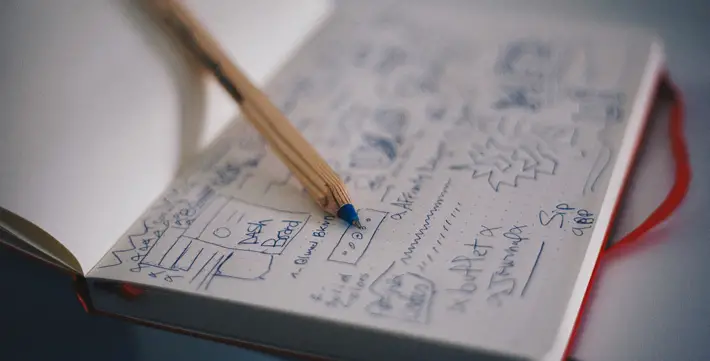 Identifying Your Customer Audience
Before you launch your business or even start forming a business plan, you need to have a clear understanding of your target audience. There are a number of different things you can do to give you a better understanding of who your audience is and what they will require from your business. You need to start collecting information for the demographic of your audience so you can start tailoring things such as the product or service you're going to provide or the marketing strategies you will be using. You could gain useful information by researching competitors in your field and learning more about them and what they offer to their audience. Carrying out surveys and reading through feedback can be hugely beneficial to help you learn more about what potential customers would want from your business. If your business is already operating, you could use your reviews and customer feedback to gain a better understanding of your audience and their preferences. If you can identify any gaps in the market that you will be operating in, this can be a great way to market your business and become a more serious competitor in your market. As your business develops, it could be that you wish to reach different demographics of the audience so you will need to adapt as your business processes as you go along.
The Importance Of Marketing
The importance of prioritising marketing for your business can't be overemphasised. It's essential for the awareness of your brand, making sales, and gaining leads. In order to gain recognition in your market, your business needs to build an identity for itself. It also gives you the opportunity to interact with your audience to build their trust and confidence in your business. When investing money back into your business, marketing should be one of the key areas you prioritise. Whether your business's marketing will focus on business-to-business marketing or business-to-customer, you need to build strong marketing strategies to help promote your business. Consumer and market research can help you to establish which form of marketing you want to use to best reach your target audience. SEO research and PPC marketing, for example, can be useful across a range of different businesses, but generally, it will depend on the kind of business you run as to which form of digital marketing will be right for your needs. Methods such as social media advertising can be useful sources to use for free forms of marketing for your business, that are still highly effective.
Investing Back Into Your Business
When you have launched your business, it's important to remember to keep investing back into when you can. Reinvesting allows your business to grow and expand, meet targets and goals, and reach a wider audience of customers. If you experience a good period of revenue from your business, establish a portion of it to go into reinvestment. Conducting reviews and analysing reports on your business performance will help you to identify the best areas to focus on investment for your business. Common areas for reinvestment include customer service, marketing, recruitment, and IT. If you have plans to scale up your business, then part of your business planning should be how you plan to reinvest in your business for future growth and what areas of your business will be included. For example, one year you could prioritise marketing, and recruitment the next depending on the changes occurring as your business develops.